Clarios operates as a global energy storage business generating $8 billion in revenues with more than 16,000 employees, 56 facilities worldwide and 130 years of expertise. Clarios is a leader in vehicle battery technologies – producing one-third of the automotive industry's total output per year – while more aggressively exploring ways to meet the fast-growing energy storage needs of tomorrow.
Clarios will continue to provide the highest quality products and service to the world's leading companies and brands. These customers rely on Clarios to deliver smart battery technologies that leverage the company's unique mix of insights, applied engineering and superior product design.
Battery technology has become increasingly important because today's commercial and domestic vehicles house more than a hundred electrified devices to comply with growing industry regulations and to support consumer demands for safety, fuel economy, comfort and sustainability.
In addition, with the growing shift toward more autonomous vehicles, advanced safety features will become even more critical, requiring a proven, reliable energy storage solution.
Delkor® has received the annual Korea Quality Excellence Award (KS-QEI) for automotive batteries by the Korean Standards Association (KSA) since 2006.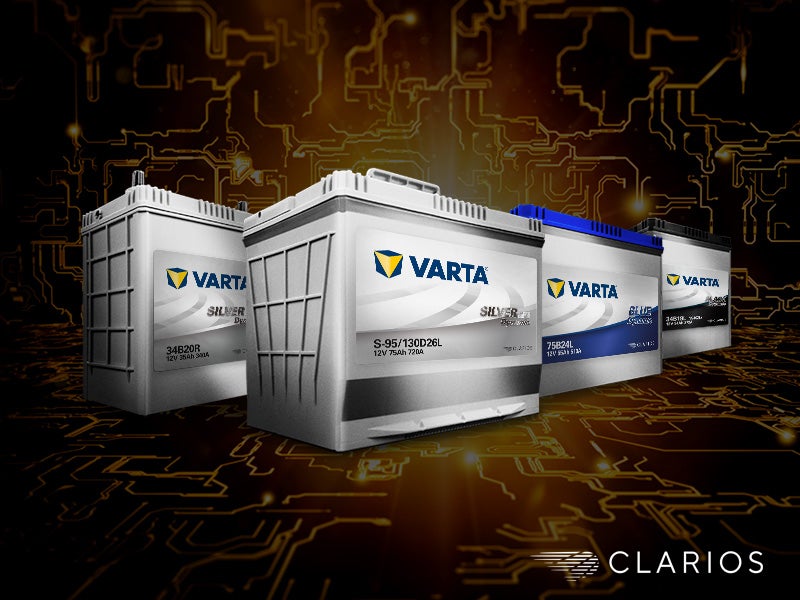 Known as the manufacturer's choice, VARTA® Batteries is one of the most popular factory-fitted battery brand in the market for start-stop vehicles.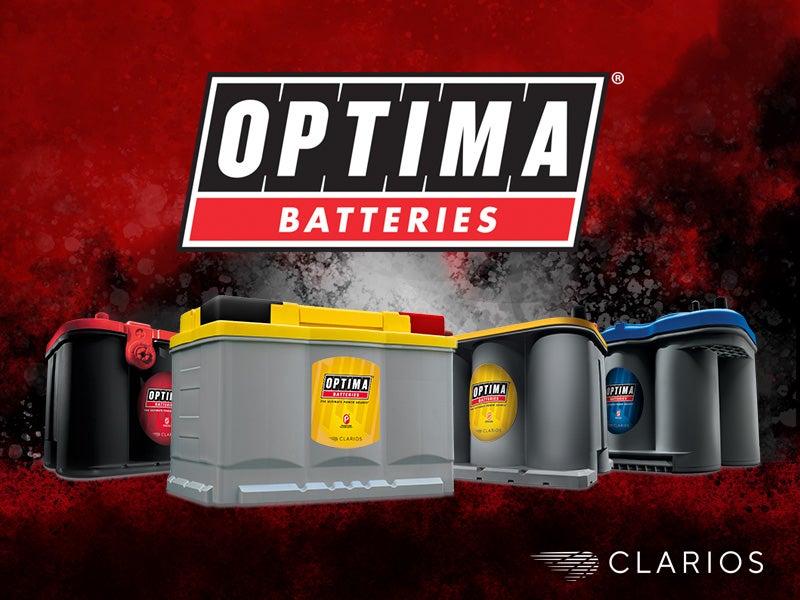 OPTIMA® Batteries has more than 40 years of history for technological innovation and engineering.
Clarios will build on decades of leadership in the circular economy where it designs, builds, recovers and recycles batteries to help create a more efficient and sustainable approach to energy storage.
Clarios batteries are designed and made so up to 99% of the materials can be recovered and reused in the new batteries it makes. Through innovative collaboration with the company's customers and partners, Clarios has pioneered a closed-loop collection system that is a model for the circular economy that it continues to share across the globe.
Our full range of lead-acid and lithium-ion battery technology powers nearly every type of vehicle for our customers, including the range of heavy-duty commercial mining vehicles.
Vehicle batteries for industrial and commercial applications
Clarios supplies starting, lighting, igniting (SLI) batteries, enhanced flooded batteries (EFB) and absorbent glass mat (AGM) batteries to a wide range of automotive manufacturers.
We develop vehicle batteries for various brands worldwide, including Delkor®, OPTIMA®, VARTA® and private label batteries.
Delkor Batteries was established in 1985 as the first in the region to manufacture maintenance-free calcium batteries. Recognised for quality, they are used by drivers worldwide for drive ignition applications.
VARTA Batteries is one of the most popular factory-fitted batteries for start-stop vehicles.
For heavy-duty power applications, we recommend OPTIMA Batteries. The brand has more than 40 years of history for technological innovation and engineering.
Recycling services for automotive batteries
Our recycling system has helped to make automotive batteries one of the world's most recycled consumer products.
Our 16,000 employees develop, distribute, manufacture and recycle batteries at more than 56 locations worldwide.
Value-added services for the global automotive market
Clarios' global footprint, manufacturing capabilities and value-added services ensure we deliver high-quality products to our customers.
Our range of capabilities includes:
Advanced patented manufacturing processes
Consistent engineering and manufacturing processes to maintain best business practices
Global process and product standards to ensure quality and reliability
Leading global brands to deliver high levels of reliability and dependability
Strong customer partnerships to plan and execute strategies to grow their business
Supply-chain optimisation to support the delivery and service requirements of our clients
About Clarios
Clarios, formerly Johnson Controls Power Solutions, is a world leader in advanced energy storage solutions. We partner with our customers to meet increasing market demand for smarter applications, on a global scale.
Clarios develop, manufacture and distribute a portfolio of evolving battery technologies for virtually every type of vehicle. Technologies that deliver uniquely sustainable, next-generation performance, and bring reliability, safety and comfort to everyday lives.
We add value at every link in the supply chain, contributing to the progress of the communities we serve and the planet we all share.