RIGID ROBOTICS builds precision positioning, advanced safety, and automation solutions to make mining operations safer and more efficient.
The company separates itself from its competitors through a combination of domain expertise, access to new technology, a fast innovation pace, and a detailed understanding of client specific challenges.
Comprehensive product line for mining operations
RIGID ROBOTICS Vehicle Intelligence solutions are built with forward compatibility in mind, meeting the needs of mining operations today while also aligning with their future visions.
Easy upgrades and a minimal cost of ownership are all part of RIGID ROBOTICS' commitment to its customers.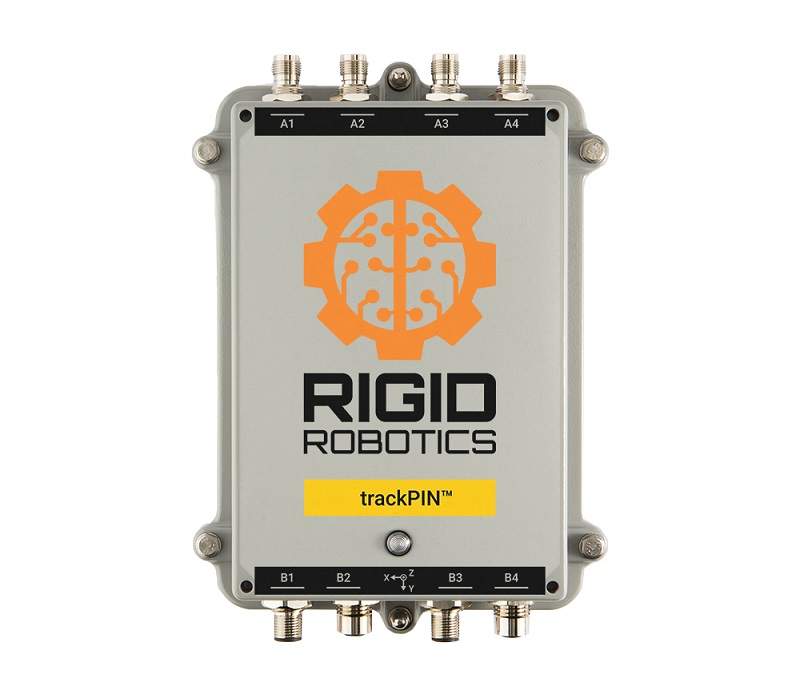 RIGID ROBOTICS' unified ruggedized hardware ensures easy maintenance and quick future upgrades.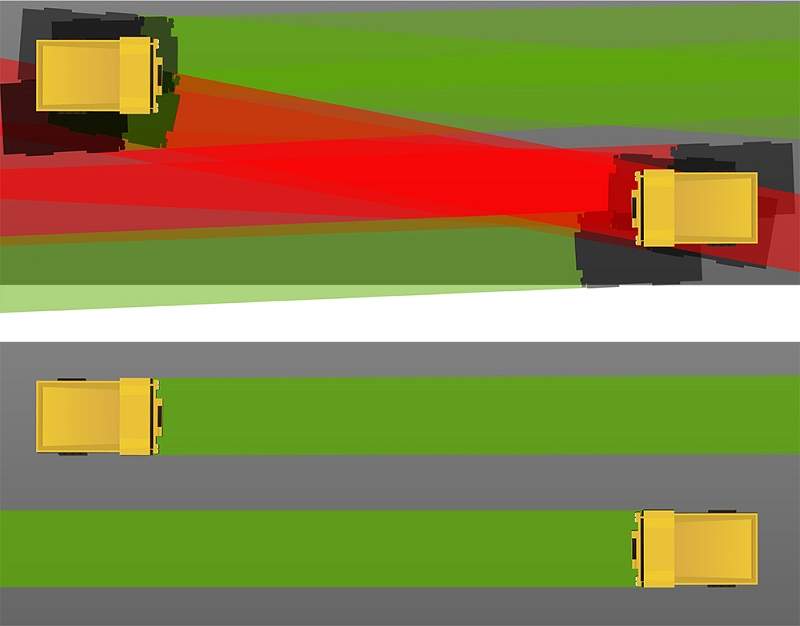 The false alarm issue: Performance of competing products based on GPS accuracy (top) versus DriveAssist™ Collision Avoidance with centimetre accuracy (bottom).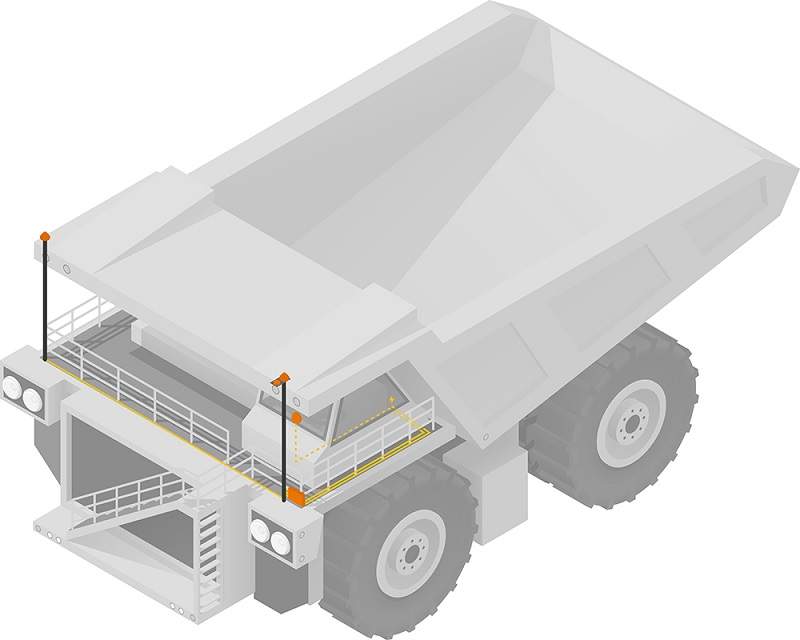 RIGID ROBOTICS' solutions, such as DriveAssist™ collision avoidance (shown), require minimal components and cabling.
Built with high-precision positioning
Proprietary high-precision positioning systems at the heart of RIGID ROBOTICS' solutions eliminate the traditional limitations of GPS / GNSS based products. Also sold as separate products, these positioning systems establish a new gold standard for mining operations at an unbeatable price point.
Tracking-grade positioning is offered via trackPIN™, with up to 2.5cm accuracy, at a price point suitable for haul trucks and even light vehicles. Optional dual antennas enable operators to track heading.
Up to 8mm survey-grade accuracy is offered via surveyPIN™, with a fast acquisition time that makes it suitable for all applications, including drills and shovels.
Both trackPIN and surveyPIN feature an open application programming interface (API) that is in line with the Global Mining Stand Guidelines Group (GMSG). This enables either system to provide positioning data to any RIGID ROBOTICS or third-party solution. Ethernet, CAN, and RS485 enable integration with fleet management systems.
Collision avoidance for mine sites
RIGID ROBOTICS' DriveAssist™ operator assistance platform offers low-cost predicative collision avoidance.
DriveAssist enables information sharing and situational awareness through a low-latency vehicle-to-vehicle communication.
Enhanced Dead Reckoning (EDR), maintains vehicle position alongside high walls or deep within the pit. A ruggedized 4in interfaces optimizes the data operators receive, while the system can also be hosted on third-party displays in order to minimize clutter in the cab. An optional 77GHz radar add-on can be used for enhanced personnel detection in all weather conditions.
Multiple solutions for operator assistance
DriveAssist can also be used to enable proximity detection, truck spotting, predictive braking, and adaptive cruise control.
The fail-safe design and all-weather capability of DriveAssist make it an ideal choice for mission critical solutions. In addition to increasing safety, RIGID ROBOTICS' operator assistance solutions can improve fuel efficiency, reduce cycle times, and increase machine maintenance rating.
DriveAssist collision avoidance and other operator assistance solutions are offered individually and in combination.
RIGID custom solutions
Technology from RIGID ROBOTICS' line of vehicle intelligence solutions can also be incorporated into custom solutions for the most unique and/or challenging mining environments.
The scope of RIGID ROBOTICS' custom solutions ranges from modified power delivery systems, such as power over Ethernet (PoE), to turn key autonomy solutions.
Auto truck spotting, adaptive truck platooning, and unmanned vehicle navigation are all within the range of capabilities of RIGID ROBOTICS' existing hardware. These custom solutions continue to adhere to the company's commitment of high reliability at a low cost.
Aerial solutions add a new dimension of actionable intelligence
RIGID ROBOTICS provides aerial solutions using its innovative CONDUCTOR™ tethered unmanned aerial system (UAS).
The system's continuous power supply enables customers to maintain uninterrupted support for their operations.
Best-of-class onboard intelligence, all-weather operation capabilities, and an adaptive altitude of up to 120m ensure operational flexibility.
Various payload options enable solutions such as persistent mine surveillance, continuous volumetric measurement of stock piles, terrain observation, and uninterrupted operation monitoring and management.