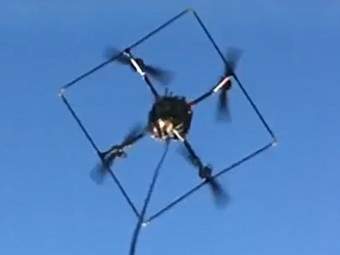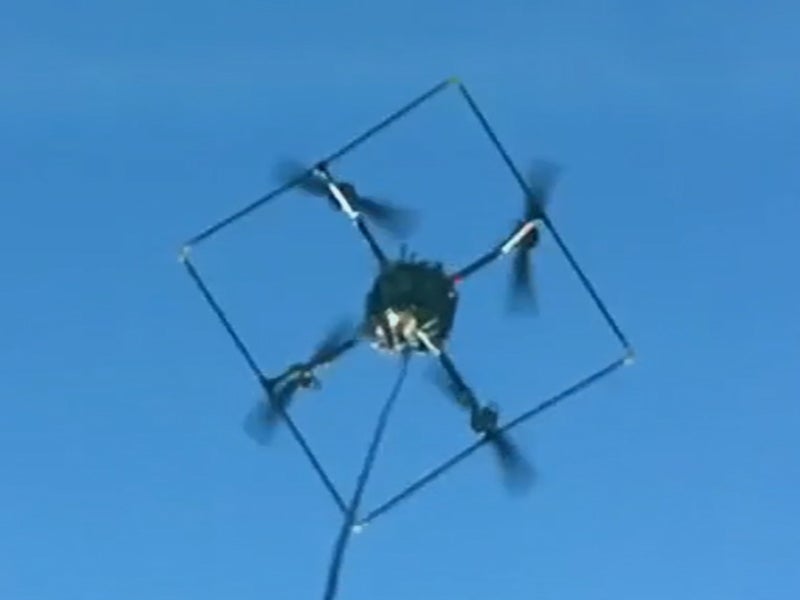 RIGID ROBOTICS' aerial solutions are built on the CONDUCTOR™ tethered unmanned aerial system (UAS).
Each solution is built on a customer-specific basis and is designed to enable uninterrupted situational awareness while having a minimal impact on existing operations. Sample applications for CONDUCTOR include persistent surveillance, continuous volumetric measurement, operation monitoring and management, and more.
CONDUCTOR's tethered design allows the UAS to rely on ground power, eliminating the downtime typically required to refuel or recharge. This enables CONDUCTOR to stay airborne for durations of 24 hours or more.
The best-in-class power delivery system enables CONDUCTOR to carry a payload of up to 10kg in all weather conditions, including high winds. Data is broadcast wirelessly, and securely, between CONDUCTOR and relevant ground processing stations and/or mine personnel.
As with all RIGID ROBOTICS' solutions, safety is a fundamental consideration of CONDUCTOR's design. A redundant power system enables CONDUCTOR to stay airborne in the event that ground power fails while intelligent monitoring enables the UAS to land itself safely if needed.
The CONDUCTOR system includes a base station that can be located in a fixed position, mounted on a trailer or integrated into a truck or a van. Data is gathered from a payload chosen based on customer needs and manufactured by one of RIGID ROBOTICS' partners.
Sample payloads
EO/IR, thermal, LWIR/SWIR
Communication devices, relays, etc.
LIDAR
Multi/hyper spectral
Radar/SAR
Customer specific payload