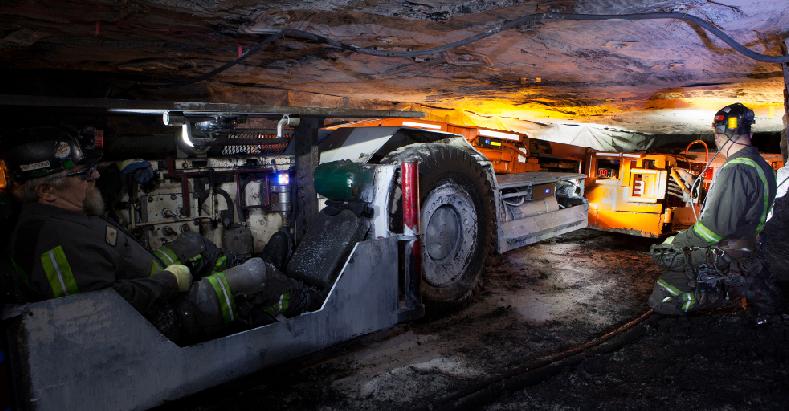 Strata's proximity detection and collision avoidance technology has been developed in partnership with the US Mine Safety and Health Administration (MSHA) to reduce crushing and pinning accidents and collisions between machinery.
HAZARDAVERT™ PROXIMITY DETECTION & COLLISION AVOIDANCE
Strata Worldwide is a leading global provider of products, services and technologies that promote and support a high level of safety in mining operations across the globe. One of Strata's most prominent global safety products is the HazardAvert® proximity detection and collision avoidance system. This established technology is designed specifically to overcome the most prevalent accidents experienced at mines today: the unintentional contact between personnel and machinery as well as collisions between machinery in both underground and surface mining.
The system helps to promote safer work practices by increasing safety awareness and modifying worker behaviour.
Electromagnetic proximity detection systems for the mining industry
HazardAvert is an Electromagnetic (EM) detection, warning and interlocking system for proximity detection and collision avoidance in mining and construction.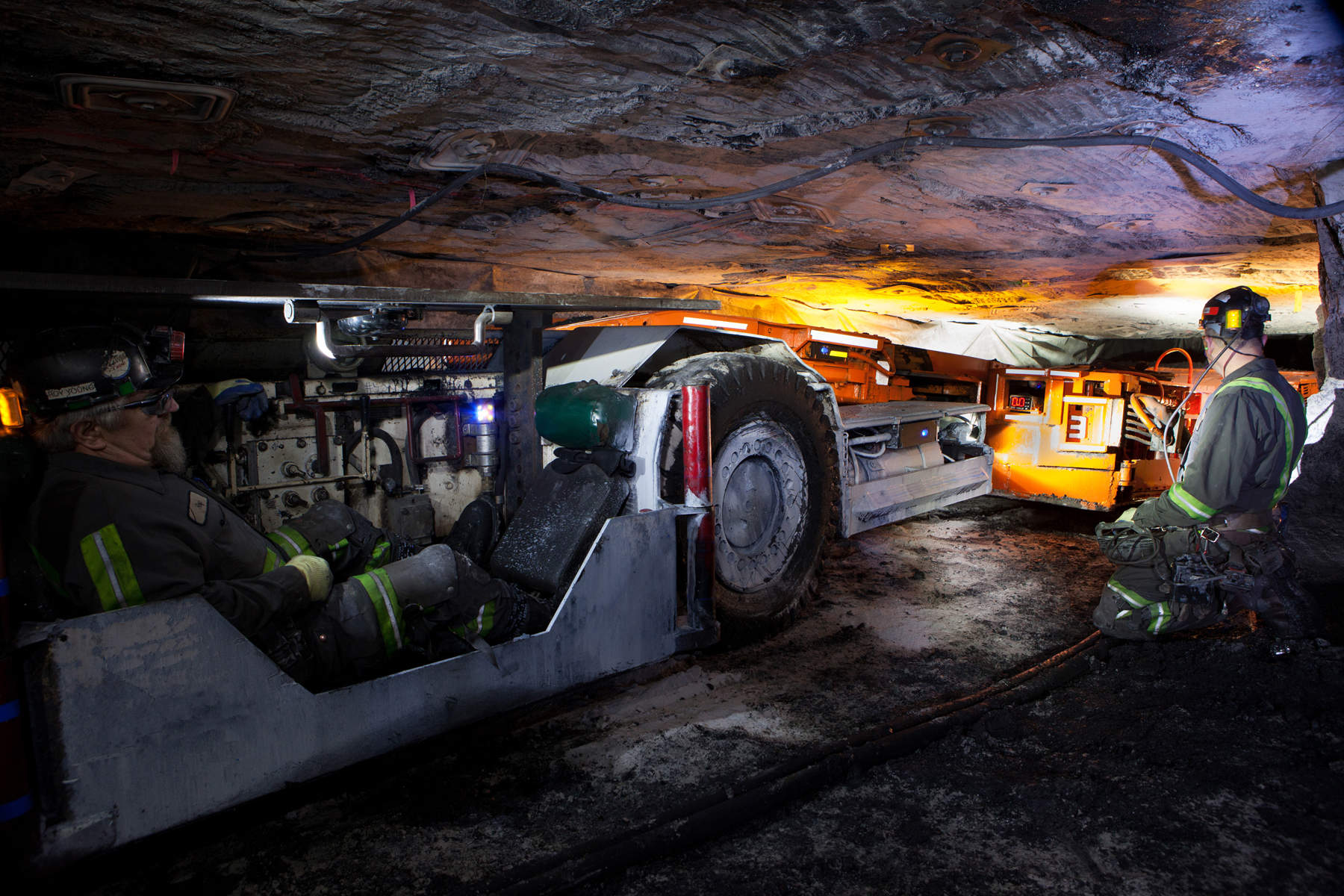 HazardAvert for underground coal mining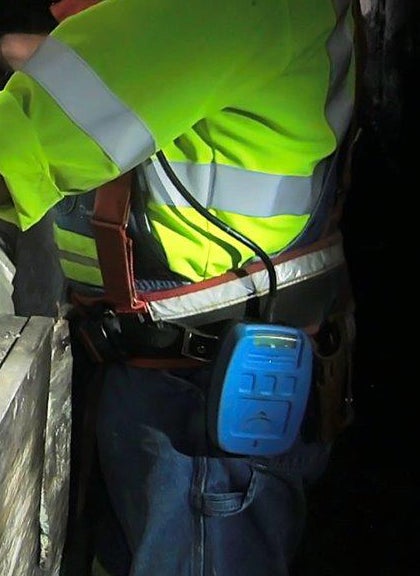 HazardAvert Personal Alarm Device (PAD) with optional cap lamp, for underground coal.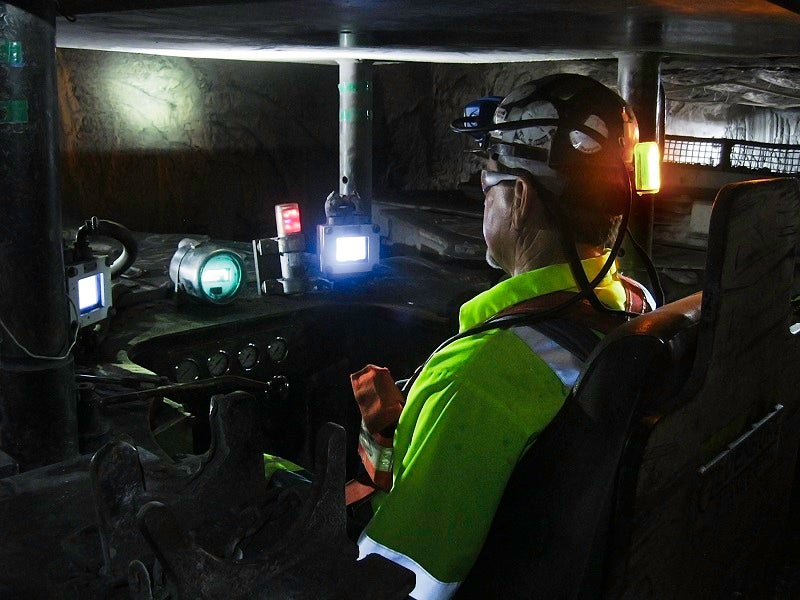 HazardAvert display POD in operator's cab.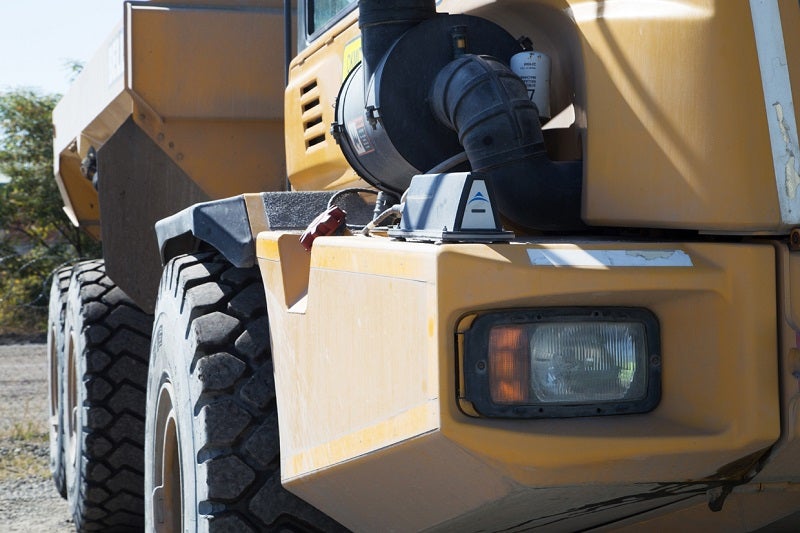 HazardAvert surface and underground hard-rock field generator.
It is designed to prevent collisions and works between pieces of equipment, between equipment and people, and between the equipment and stationary objects. HazardAvert detects imminent danger and provides early warning to prevent accidents. It also has the capability to interlock into machine controls to provide automatic emergency braking and stopping.
Electromagnetic technology is unaffected by its environment and the atmosphere, and can easily penetrate coal, rock, construction barriers, stoppings and ventilation curtains to detect personnel and equipment hidden from view.
It is proven for "near field" hazards, warning both equipment operators and personnel-on-foot simultaneously. It can function with hundreds of vehicles and pedestrians in close proximity without latency or delay.
Near-field zones
HazardAvert field generators installed on equipment create electromagnetic marker zones around the equipment and are designated as 'warning' and 'hazard' zones. The zones are sized and shaped according to individual mine requirements.
Individuals wear a personal-alarm device (PAD) that detects these marker zones. If potential danger is detected, both personnel-on-foot and the machine operator are alerted. The miner's PAD features LED warning lights and audible alarms, and equipment operators receive warnings on a display screen or POD. For surface systems, the inclusion of wide-angle bumper-installed cameras provide live views of the immediate surrounding areas.
HazardAvert electromagnetic zones are fully functional both on the surface and underground. They also remain operational as a vehicle travels between locations.
In surface applications, HazardAvert excels in:
Equipment starting up and/or moving in reverse
Large scale and volume of machinery
The diverse scale of vehicles and machinery
Significant blind-spots on machinery
The requirement for people to work in close proximity to machinery
Restricted vision due to time of day and weather conditions
Studies show that a large majority of accidents and injuries occur when machinery and vehicles are travelling at lower rates of speed and in reverse due to close proximity.
In underground applications, HazardAvert excels in:
Mobile equipment and people-on-foot working in close proximity
Confined workspaces
Restricted visibility
People interacting with numerous pieces of equipment at the same time
Difficulty determining travel speeds underground
People and / or vehicles hidden around corners
Visual obstructions such as equipment, ventilation curtains and / or barriers
HazardAvert in Coal Mining
The core technology and system capabilities of HazardAvert are consistent across all mining environments. For underground coal mining applications, the system components are tested and approved Intrinsically Safe (IS) or are encased in explosion resistant housings.
These systems have been actively used in underground coal mines since 2007, beginning in South Africa. In 2019, HazardAvert was the first Level 9 CAS system to be approved in both South Africa and Australia.
HazardAvert GEN 2
Launching in 2020 is Strata's second-generation proximity detection system for underground coal mining. The system will feature enhanced capabilities and expanded functionalities.
Available now, and fully interoperable to existing systems, is the Strata second-generation Personal Alarm Device, also known as the TPL2.
Physically the TPL2 has been completely redesigned and remanufactured with a new body casing and ergonomic placement of the control buttons. The structure is rated IP66 and has been awarded MSHA (United States), Ex ia (South Africa) and ANZex (Australia) intrinsically safe (IS) approval.
The TPL2 has an optional corded LED cap lamp and includes a red LED that attaches to the hard hat brim.
Newly incorporated into the function of the TPL2 is Strata's well-known location tracking technology. When used in a mine fitted with Strata's wireless StrataConnect™ system, the TPL2 doubles as a personal tracking device. The StrataConnect graphical user interface utilises the facility mine map to graphically represent the location and direction of travel of underground personnel.
Data retrieval and system monitoring for HazardAvert
A range of data is recorded by HazardAvert during operations and is available for reporting. This can be retrieved via Wi-Fi or cable, or wirelessly transmitted over StrataConnect™ wireless networks.
All interactions and events, such as pedestrians and/or vehicles entering and exiting zones
Frequency and duration of alarms activated
Frequency and duration of machine stop
Source, frequency and duration of remote stop
Safety and productivity data reports can be generated for training purposes
System health and analysis