New Era Systems' satellite equipment provides mobile connectivity to mine sites.
Installing cost-effective, high-bandwidth communication tools increases efficiency and operational control. New Era Systems' tools meet mine sites' needs, including:
Mobile and transportable communications for exploration teams
Remote site to head-office communications via voice, data, web, video, GIS, mapping, engineering, ERP
Site-wide wireless connectivity to the outside world
Security and monitoring through centralised remote data and CCTV monitoring
Employee-to-home communication services
Social responsibility to boost education, safety and engagement in the local communities
Real-time communications for remote mine sites
Mine sites are usually beyond the limits of mobile reception zones, which can make it difficult to hold scheduled and urgent communications. Even minor delays on decisions can prove expensive for mining operations.
New Era Systems' secure, high-bandwidth communications between remote and parent sites provides a significant cost saving, as companies can manage sites at multiple locations via a single network centre.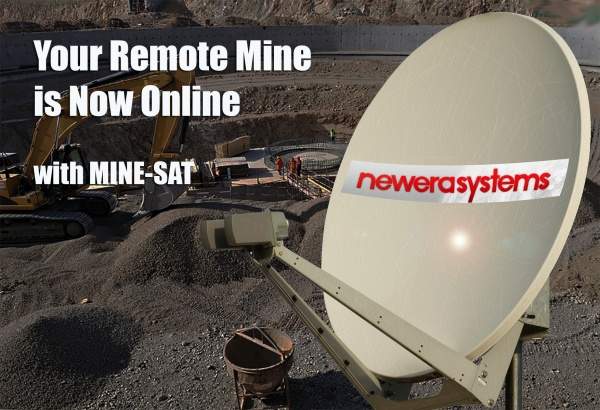 Satellite receivers are easy to set up in mine locations for fast, reliable communications.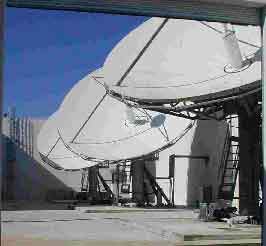 New Era Systems' satellite technology can connect remote and mobile sites.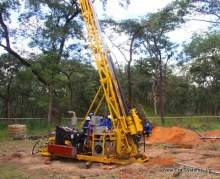 Operations, decisions and performance work better with communications.
Real-time communications can also improve the daily control and reporting processes, as site activity can be monitored live. Secure connections between the site and parent office via the VSAT system can enable companies to perform CCTV surveillance, control site access and monitor asset tracking from thousands of miles away.
Control, reporting and operational efficiency can be maximised when remote mining operations are securely online with centralised, scientific, analytical and corporate network functions.
Mine-SAT technology for high-speed connections
New Era Systems offers Mine-SAT technology for sites with fixed, ongoing operations.
As satellite communications provide global, wireless coverage, they can service even the most remote locations on earth, rapidly and at high bit-rates. New Era Systems provides an affordable and practical solution for daily communication.
A fixed satellite system can improve all aspects of how mine sites function, from engineering to scientific and from financial systems to email and web.
The service offers:
A communications hub for telephony, internet and virtual private network options
Dedicated bandwidth satellite service to connect with the mine's wireless system or PBX
Secure data exchange applications to link sites with their corporate systems and applications
VSAT system for reliable data exchange
The Mine-SAT Explorer (or VSAT) is designed to support exploration teams. The powerful antenna is linked to a portable system, which enables sites to transmit large data files created from geological and engineering applications, to reduce the time spent on production. The ability to hold two-way video links over VSAT can improve direct communication and speed up decision-making processes.
New Era Systems' VSAT system can enable critical operational tasks, such as monitoring site security, access control, CCTV surveillance and asset tracking, to be carried out from thousands of miles away.
The system is simple to transport, install and maintain, so does not require technical expertise.
Mine-SAT Employee Edition for personal communications
Improving the quality of communications can positively affect staff welfare.
New Era Systems' tools reduce the strain of employee isolation by allowing staff to communicate easily and frequently with their colleagues, friends and family. The Employee Edition package is separated from the professional one, to prevent bandwidth being slowed or the company network being used to store personal files.
The long-range Wi-Fi access allows staff to access entertainment, email and video chat capabilites from anywhere onsite, including residential areas.