DAMM is a world leading provider of rugged, reliable and easily scalable terrestrial trunked radio (TETRA) voice and data communications, TetraFlex®. As a key player for more than 30 years in professional radio communication, DAMM is at the forefront of TETRA technology through superior engineering and a constant focus on customer needs and reduced complexity.
Mining sector communications specialists
Through cooperation with major mining companies worldwide, DAMM understands the critical importance of operational efficiency and fail-safe voice and data communications within the mining industry.
TetraFlex provides fast and instant voice and data communication, whether the client requires security, logistics or operational coordination, alarm handling from the manufacturing site or worker safety.
Mine site staff safety
DAMM's products keep teams coordinated with highly flexible voice communication services, such as individual calls, group calls, telephone (PABX), emergency calls and more, always with crystal clear voice quality even in very noisy environments.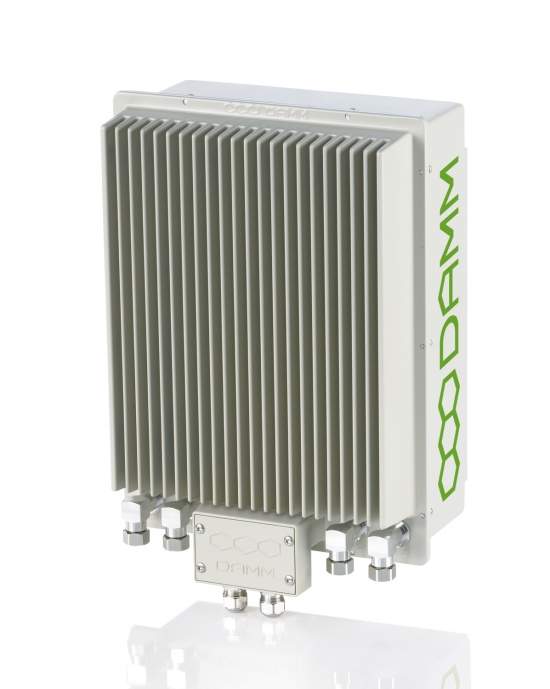 TetraFlex compact and ruggedised outdoor base station. Designed to be mounted on top of the mast, close to the antenna, eliminating feeder loss and lowering cost of installation.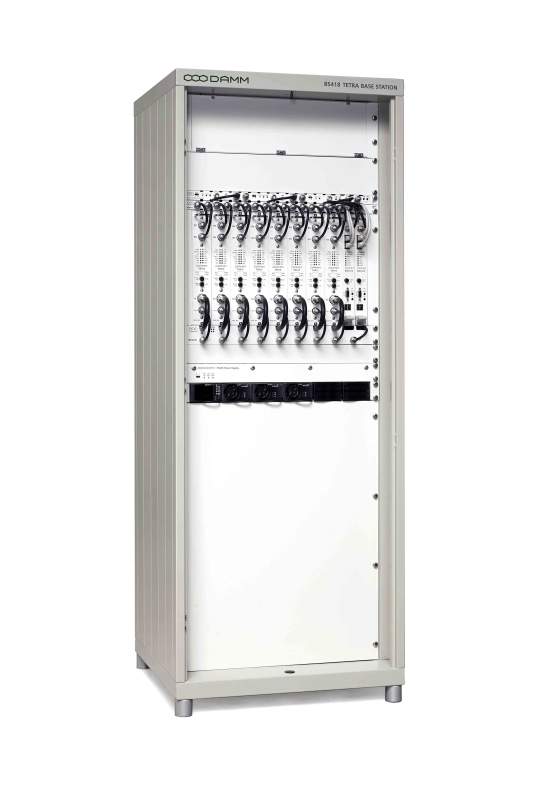 TetraFlex high-capacity indoor base station.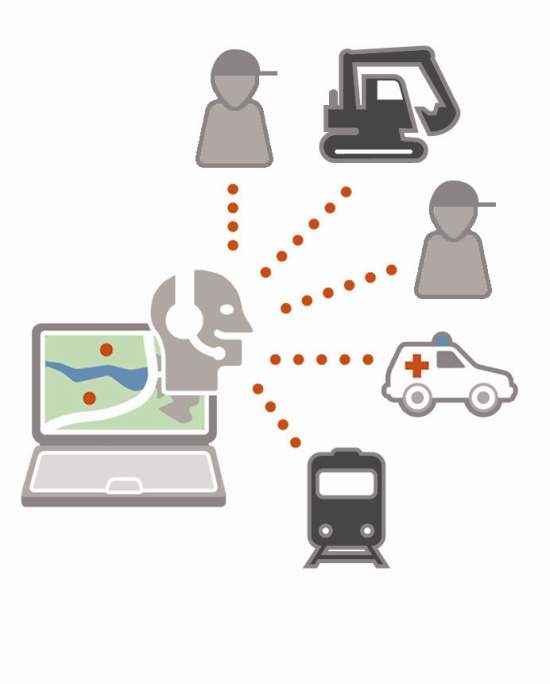 TetraFlex dispatcher with graphical user interface. It provides a range of features such as phonebook display, DGNA, individual and group calls, and monitoring of all active calls, send and receive SDS.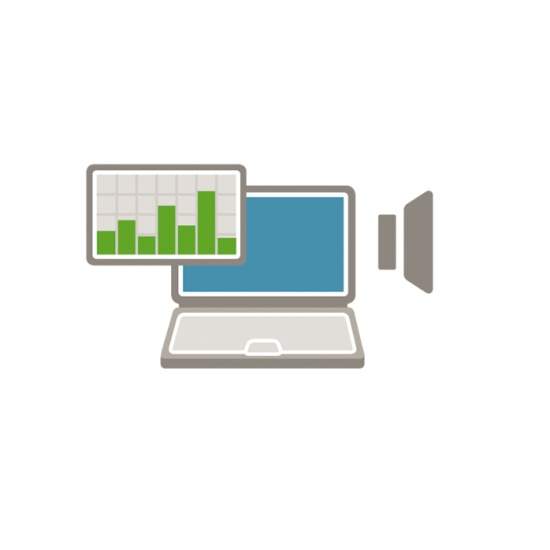 TetraFlex voice and data log system allows full voice recording and data logging and keeps statistics on operational performance.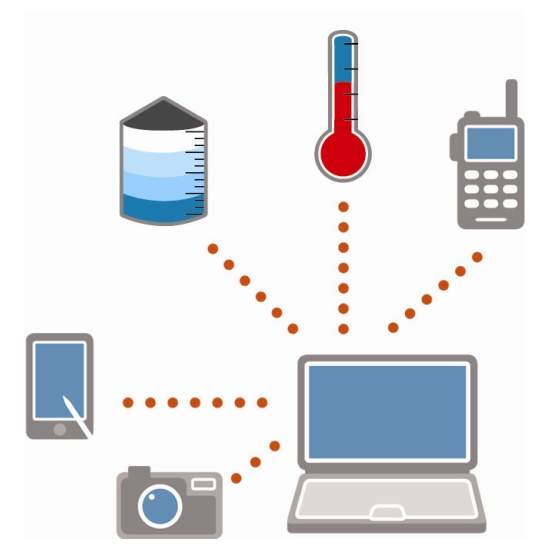 TetraFlex packet data gateway supports IP communication between TETRA mobiles and attached units such as laptops, application servers, workstations, ftp servers, WAP servers, anywhere in the IP network.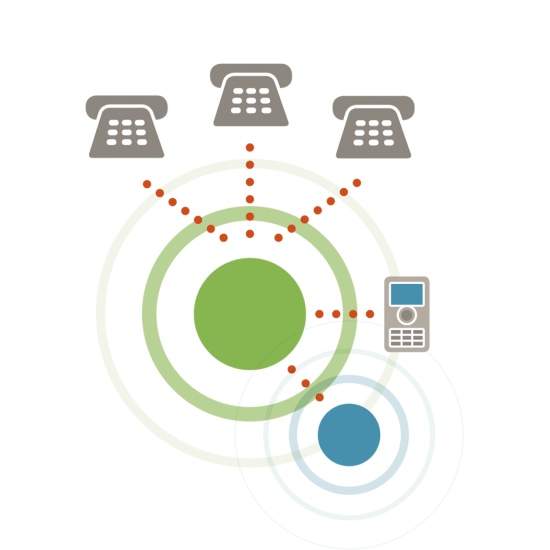 TetraFlex voice gateway performs connectivity to voice communication via external PBX / gatekeeper using SIP protocol.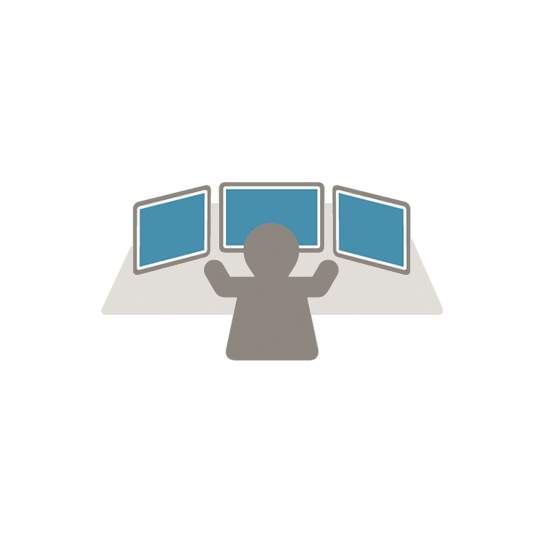 TetraFlex application programming interface allows software development and connectivity for third party applications, for example, alarms, dispatching and AVL solutions.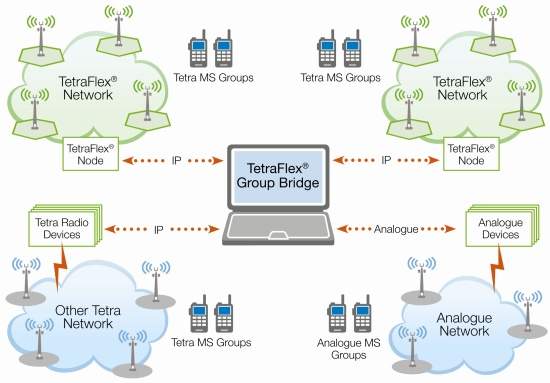 TetraFlex group bridge enables group calls between any independent TETRA or analogue networks, creating valuable interoperability between many different systems.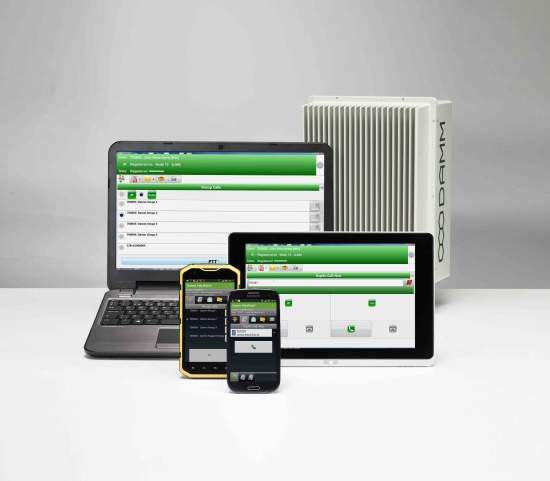 TetraFlex Android and Windows client is a vendor-independent soft terminal, fulfilling the need for non-critical voice and data communication operating through WiFi, WiMax, UMTS (3G) and LTE (4G) networks.
Increase efficiency with the TETRA data service, for example, as a technical alarm dispatching to company radios. Optimise worker safety in remote areas with man-down functionality and direct alarms to emergency units.
Optimised installation for mining requirements
The compact, ruggedised and IP65 encapsulated TetraFlex Outdoor Base Station is designed for outdoor installations in adverse mine environments, placed directly in masts even under extreme temperature and humidity conditions. This provides an optimised coverage area and low cost of installation.
The efficient weatherproofing adds extra flexibility to the network set-up and enables owners to combine indoor and outdoor base stations in the same network.
Data and communications availability
100% uptime is guaranteed through full redundancy of components and critical system information, as well as by the system's intelligent distributed network architecture. Information is constantly replicated to all sites in the network, allowing call and data traffic to continue uninterrupted if one or more sites lose connection.
Complete telecommunications coverage and scalability
The fully IP-based technology used by TetraFlex digital voice and data communications solutions makes it possible to create integrated communications across multiple mining sites, rail and port operations, logistic facilities and centralised administration, enhancing both efficiency and safety of personnel.
This also gives full flexibility to site and capacity expansions, even during operation.
Intuitive user coordination
User-defined groups and staff teams can be easily defined and coordinated. The highly flexible voice communication services support individual private calls, group calls, telephony communications (PSTN) and more, always with crystal clear voice quality, even in the noisiest areas such as mine operations and processing sites.
For emergency incidents, the system provides emergency calls, man-down facilities and override functions.
Secure data communications and monitoring
TetraFlex data services provide data for monitoring GPS vehicle and personnel locations, and are also used, for example, for geo-fencing hazardous work areas, alerting the site dispatcher if vehicles move into danger zones. It also enables SCADA and telemetry data to be used for reporting alarms and failures, or collecting data to improve operational performance.
Embedded software applications for increased operational performance
With the intuitive TetraFlex dispatcher solution, all users can be easily dispatched by the operational centres. TetraFlex also provides a complete voice and data recording and replay facility, enabling effortless incident reconstructions and gathering valuable statistics on operational performance.
Unlimited third party application integration
TetraFlex is supplied with an easily accessible application programming interface (API) that allows straightforward development and integration of customer-designed applications.
Key TetraFlex mining communications features include:
Reliability; redundancy, back-ups and no single point of failure
Compact and IP65-protected housing for direct installation in harsh environments
Easy and quick scalability without interruption of operation
Low power consumption
Full redundancy for 100% channel availability and accessibility at all times
Easily accessible API for easy integration into third party systems
High cost-effectiveness
DAMM solutions and support are available worldwide through an exclusive network of partners.