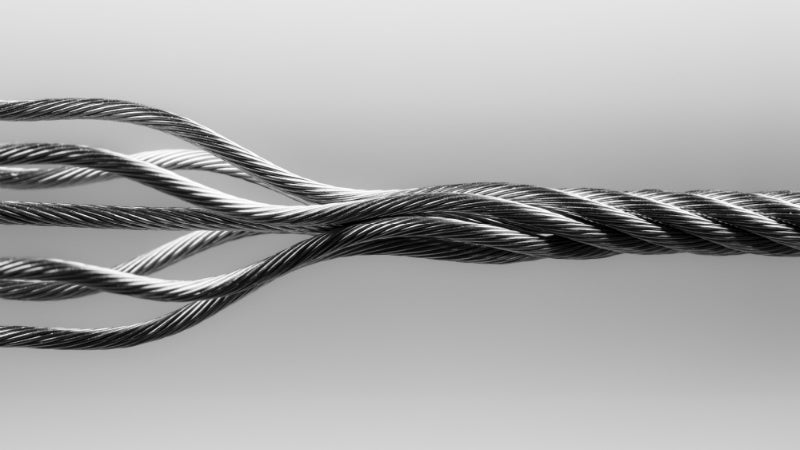 Northern Strands supplies wire rope and associated rigging supplies to the mining and industrial sectors.
By working with customers in the mining industry, the company provides products and technical assistance for complex hoist installations worldwide. Northern Strands offers a full line of wire ropes, for a wide range of lifting applications.
Wire rope for mining applications
Northern Strands supplies wire ropes for ground and tower-mounted friction (Koepe) hoists, drum hoists, and Blair hoists.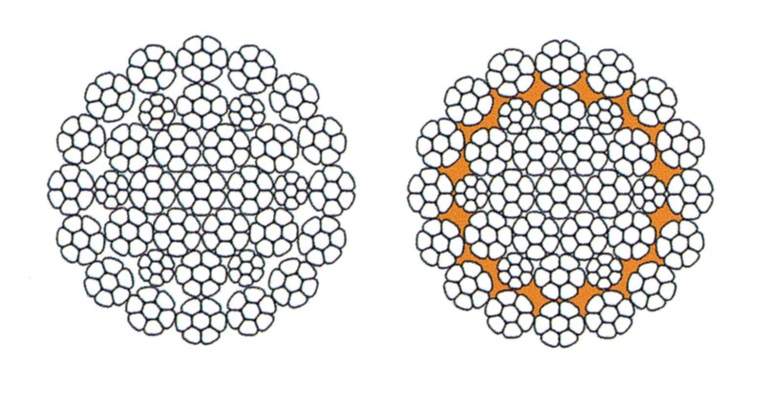 Northern Strands' 35x7 compacted rope construction, also available with plastic core, is a versatile wire rope which can be used for shaft sinking and mine hoisting on drum hoists, friction (Koepe) hoists, or Blair hoists.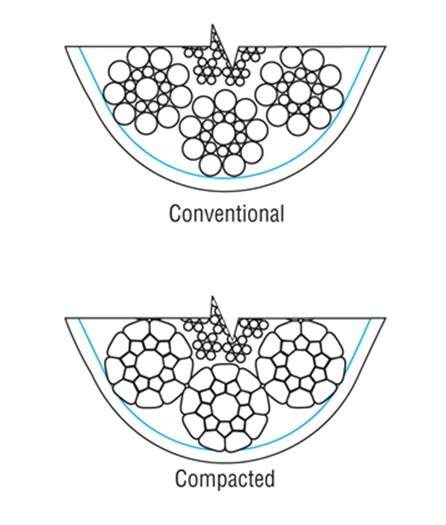 Compacted wire rope has longer service life, improved wear and abrasion resistance, increased fill factor, and higher minimum breaking load for any given diameter when compared with a conventional rope.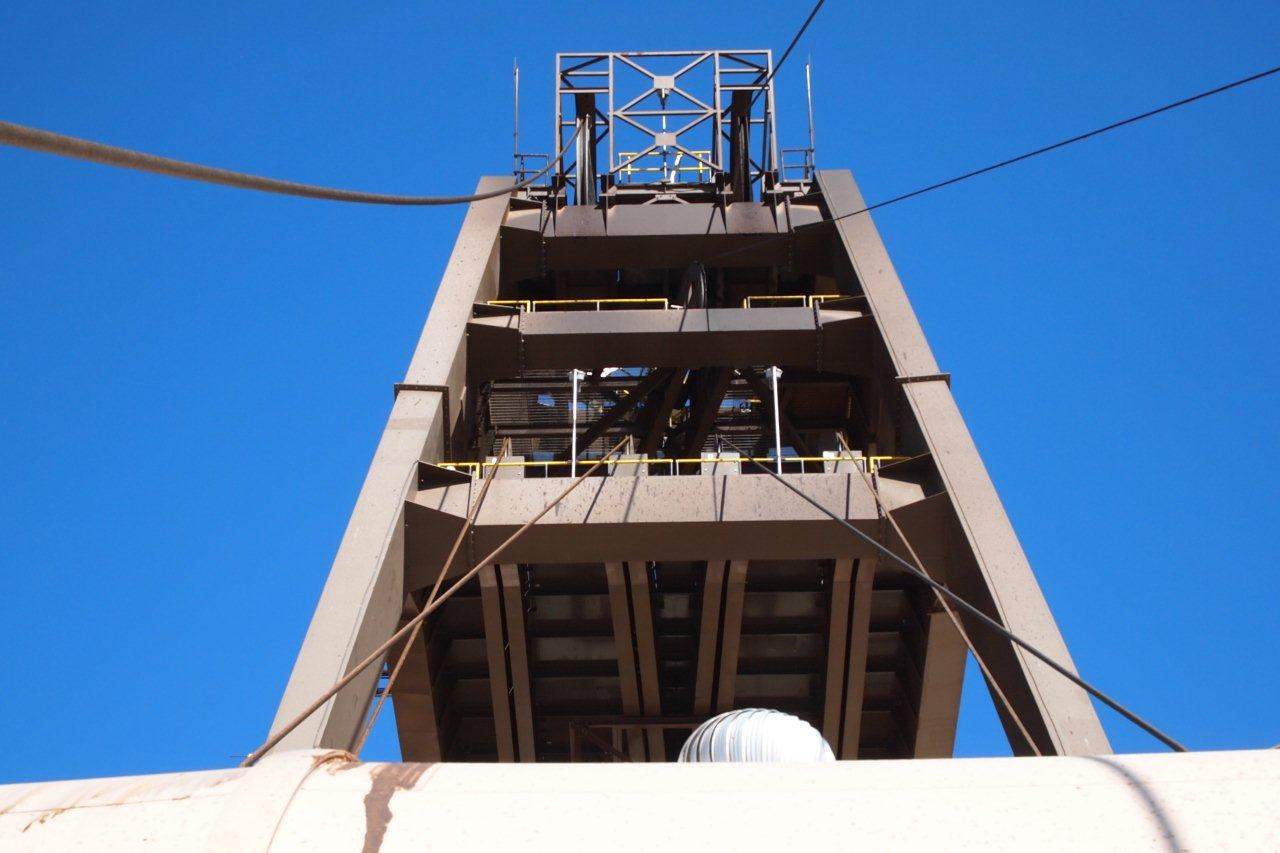 Northern Strands supplies a wide range of equipment and services, by being the one of the best full service providers of wire ropes, attachments, equipment and service.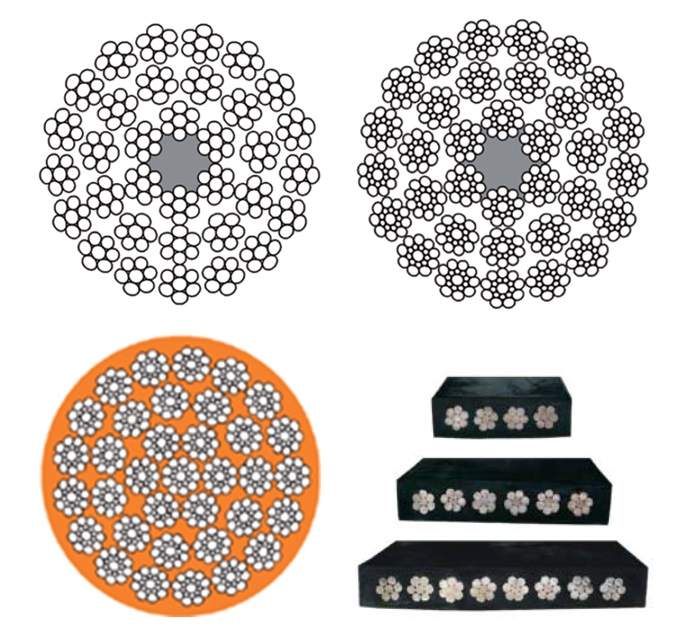 Balance ropes for Koepe hoists are available in different constructions, including 34x7, 34x17, plastic filled valley, and flat.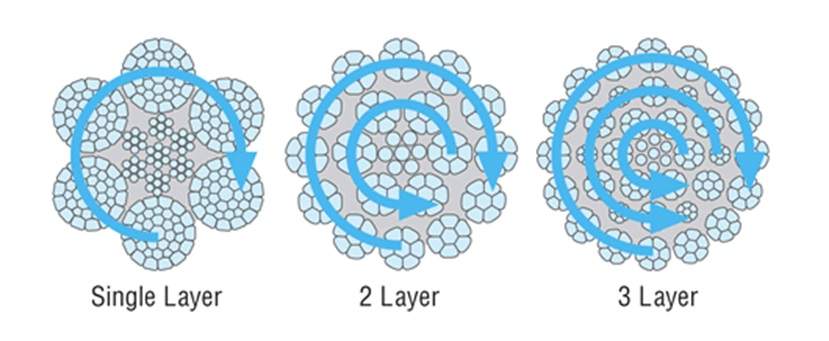 Wire ropes with three layers of strands have the most resistance to rotation, two layer ropes have some resistance to rotation, and single layer ropes have the highest tendency to rotate.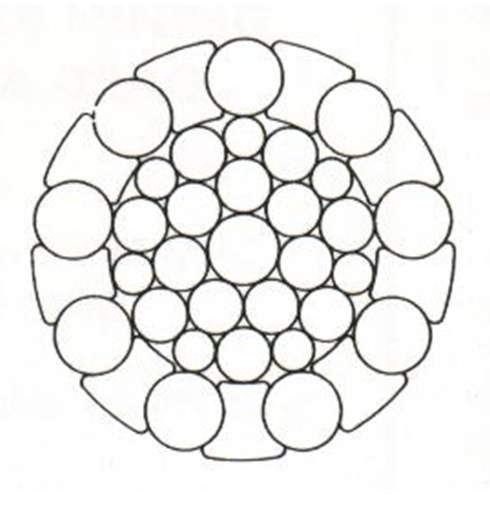 Half-lock coil guide ropes can be designed with various number of wires and diameters of wires to suit different breaking strength and weight specifications.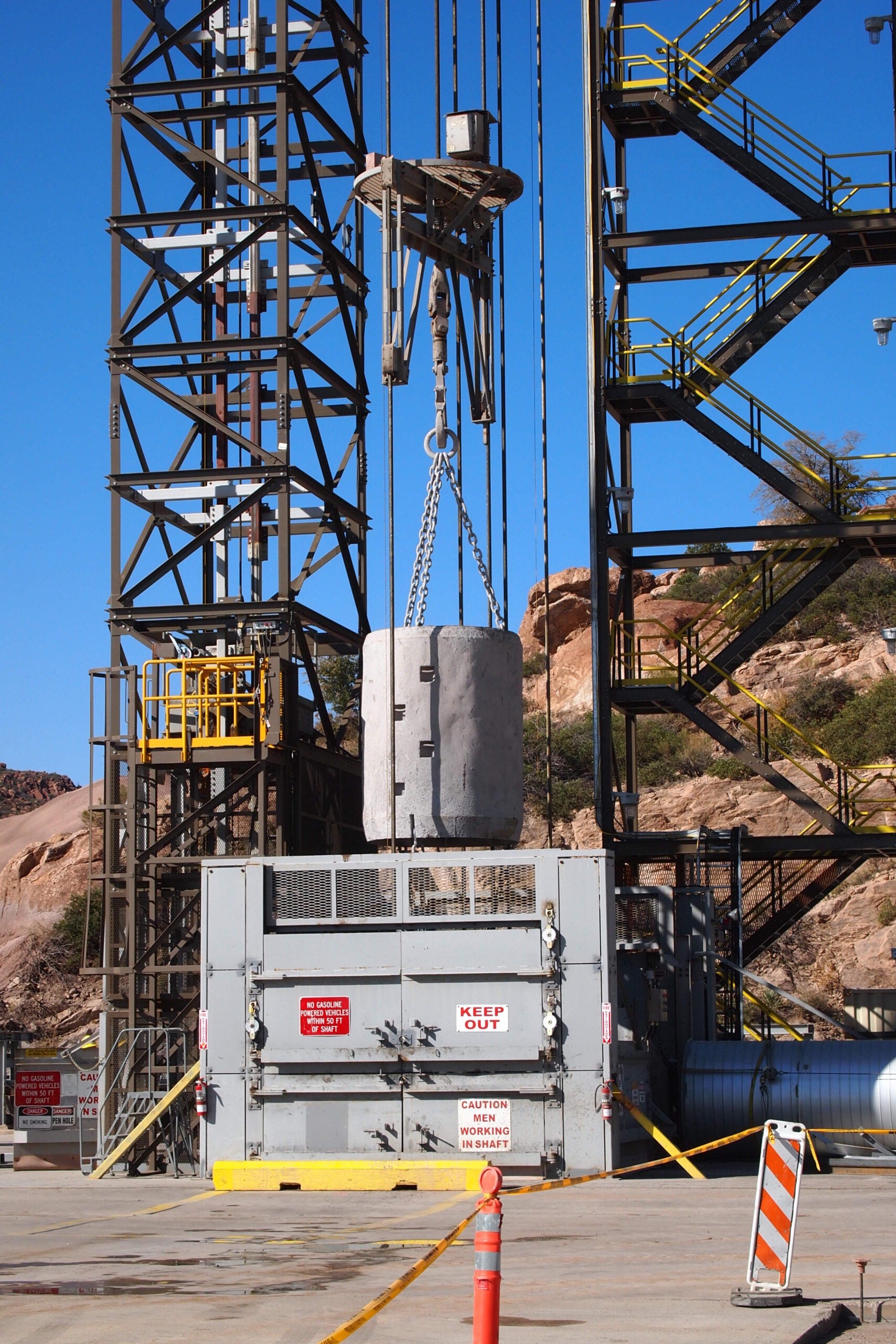 Northern Strands can supply all shaft sinking products, including sinking ropes, attachments, buckets and bucket chains, sheaves, plumbline, winches and tuggers, socketing seminars, tensioners and winders, and rentals.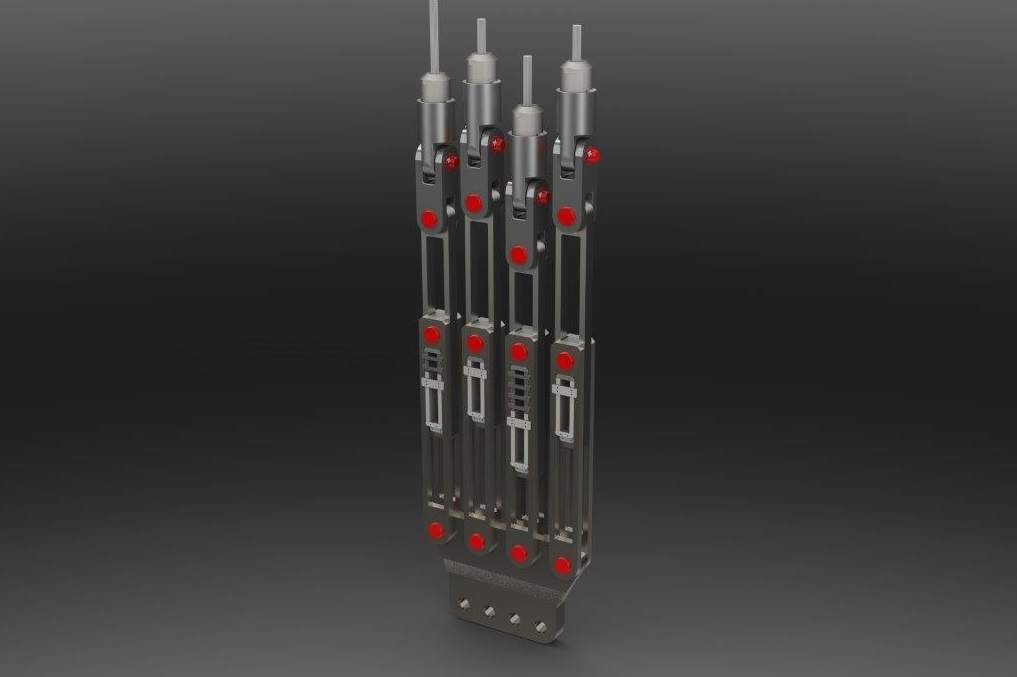 Northern Strands manufactures standard and custom rope attachments for Koepe (friction) hoists, including hydraulic fine adjusting linkage, sockets, chaseblocks, pin type mechanical adjusting linkage and thimble cappels.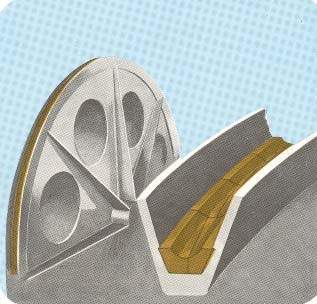 Northern Strands supplies the Becorit line of friction hoist liners, deflection sheave liners and brake material for hoists and wind turbines.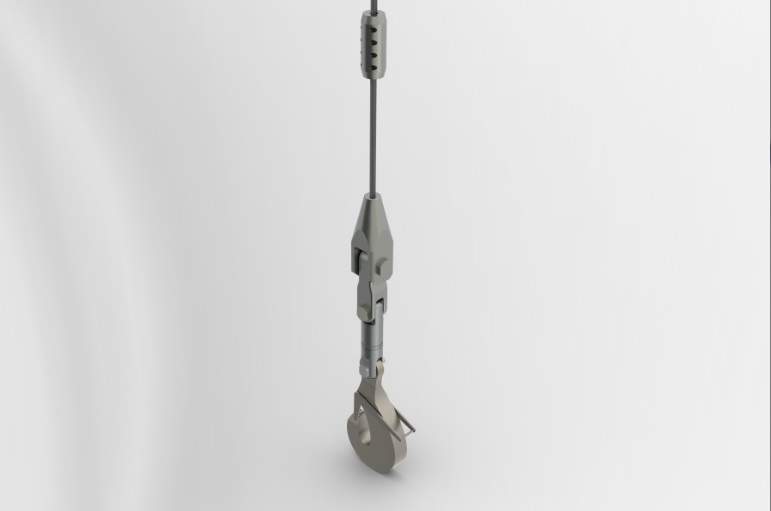 Northern Strands supplies rope attachments for shaft sinking, such as sockets, chaseblocks, swivels, sinking hooks and load cells to suit sinking, stage, and emergency hoist applications.
There are many factors to consider when choosing the right product, including:
Resistance to drum crushing
Resistance to rotation
Strength (also known as minimum breaking force)
Resistance to fatigue wear
Corrosion resistance
Service life
Rope flexibility
Rope diameter
Weight per foot
Friction (Koepe), drum, and Blair hoist ropes
There are a variety of wire rope constructions that can be considered for your hoisting operation, including 35×7(multi-strand) construction, 24×7 or 24×17 construction, flattened strand, 6-strand or 8-strand, and full lock coil.
Balance (tail) ropes
Northern Strands offers friction (Koepe) hoist balance (or tail) ropes if needed in 34×7 or 34×17 construction, both of which have the option of plastic outer cover and plastic filled valley, or flat balance with rubber exterior and rubber between the wires.
Sinking ropes
For sinking ropes, a rotation resistant rope is required. As the shaft gets deeper, the resistance to rotation becomes critical, and a high-performance design from Northern Strands is necessary.
Guide ropes
For guide ropes, half lock coil ropes are the most commonly used product. Full lock coil ropes are also a consideration in some circumstances. Northern Strands helps to provide the best guide rope for the job depending on the diameter, breaking strength requirements, and the mine environment.
Slope hoists and surface mining
In addition to underground ropes, the company can also supply wires ropes for slope hoists and surface mining.
Flattened strand, 6-strand, and 8-strand are the most common varieties. The number of wires, level of compaction, and inclusion of plastic are all part of the design process.
Compacted strands
Many Northern Strands hoist and sinking ropes come with compacted strands on the outer layer, inner layers, or all layers. Compacted strands have several advantages over round strands, such as:
Higher metallic area
Higher breaking force
More resistance to side pressure, wear, and abrasion
Better spooling performance and resistance to crushing
When designing rope, strand compaction can be altered to meet certain requirements.
Plastic covered core
In hoist ropes with plastic-covered cores, a plastic sheathing is inserted between the outer layer of strands and the inner layers. This reduces potential sliding of the various components while still allowing for the necessary movement.
The plastic also fills the free space between the exterior strands, which noticeably prevents friction wear damage. One of the biggest advantages of this product is its ability to seal the lubrication in the inner strands, and keep out the polluting agents that lead to corrosion.
Bright, galvanized, and aluminium-zinc rope finish
Corrosion resistance can be obtained by using different rope finishes.
In a dry environment, ropes are made with bright steel. In a wet environment, ropes made with galvanized wires are recommended. In corrosive settings, wires coated in an aluminium zinc alloy (also known as galfan) is the best choice.
Wire rope lubrication
Lubrication of wire rope is important. It is required during manufacturing, installation, and ongoing maintenance. Different hoists and applications require different types of lubrication.
With Northern Strands' knowledge of wire rope, it can recommend and supply appropriate lubrication products and suggest the best lubrication methods.
A full range of wire rope attachments
Northern Strands offers a full range of attachments for all mining ropes, as well as a comprehensive inventory of installation equipment for purchase or rental, along with installation crews.
All attachments are designed and engineered to national coal board standards, as well as government regulations.
Attachments are manufactured to a high-quality standard, governed by ISO 9001. All are wet mag particle tested, ultrasonic tested (UT) and proof loaded, and come with certified welder (c/w) test certificates. The major advantage of manufacturing in-house is that the company can control costs and delivery.
The company provides a wide range of attachments for several varieties of ropes. For hoist ropes, these include:
Wire rope sockets
Wedge capels
Thimble capels
Solid thimbles
Hydraulic fine adjusting linkage
Chaseblocks
Mechanical adjusting linkage
For balance ropes the following are available:
Sockets
Apex clamps
Wedge capels
Chaseblocks and pins
Swivels
Solid thimbles
T-bar
Quick release style
Northern Strands also offer attachments for guide ropes, such as:
Cheeseweights, rods and platforms
Tensioning gear
Spherical seated gland
Installation:
Manoeuvering glands
Kellems grips
Suspension glands
2-bolt blocks
Swivels
2-bolt blocks
Shaft sinking:
Swivels
Sheaves
Hooks
Buckets
Bucket chains
Load cell
Sockets
Dolly balls
About Northern Strands
In addition to wire rope and attachments, Northern Strands supplies rigging, training, suspended access equipment, and engineered fall protection equipment.
Northern Strands has been serving the mining industry for more than 45 years and is certificate of recognition (COR) safety certified, and a Mission Zero member. In support of Mission Zero and their safety in the work place message, Northern Strands is a major sponsor of Saskatchewan Health & Safety Leadership Charter Event and the Mission: Zero Awards.