Born in the Mines, Built for the Extreme
Valor is focused on providing robust, reliable and precise Tire Pressure and Temperature Monitoring System (TPMS) solutions for the most rugged and demanding environments within the industrial, construction and mining industries.
Tire Management Systems for Heavy-Duty Vehicles
The Valor Extreme-Duty TPMS is a solution that has been developed specifically to combat even the most challenging scenarios by using patented 'liquid-friendly' magnetic-mount sensors. Combined with real-time data and state-of-the-art software, our TPMS solution is the perfect tool for efficient fleet management, enhanced workplace safety and reducing overall maintenance costs within your company. Keep your fleet running smoothly and on-time with a reliable and complete TPMS solution.
TPMS Features Include:
'Liquid-friendly' sensor
Sensor checks both air pressure & temperature
Monitors tires 24/7
Tracks data in real time
Long-lasting battery life (5-7 years)
Internally installed sensors help prevent theft
Immediate warnings for tire pressure issues etc.
Easy fleet management
Seamless software integration
Essential, easy to read data
Key Components of TPMS:
1. Extreme-Duty Sensors For Adverse Applications
Valor's extreme duty sensors were developed to withstand adverse environments that industries such as industrial, construction and mining typically encounter on a daily basis.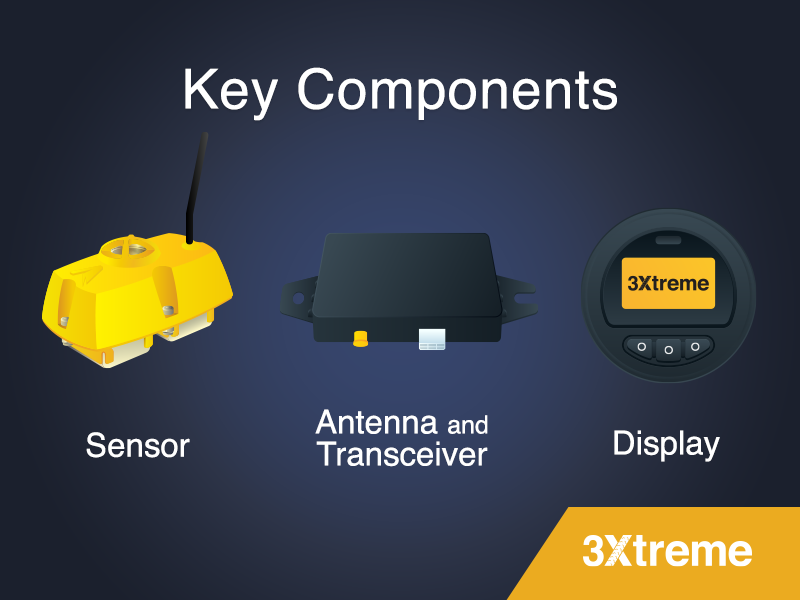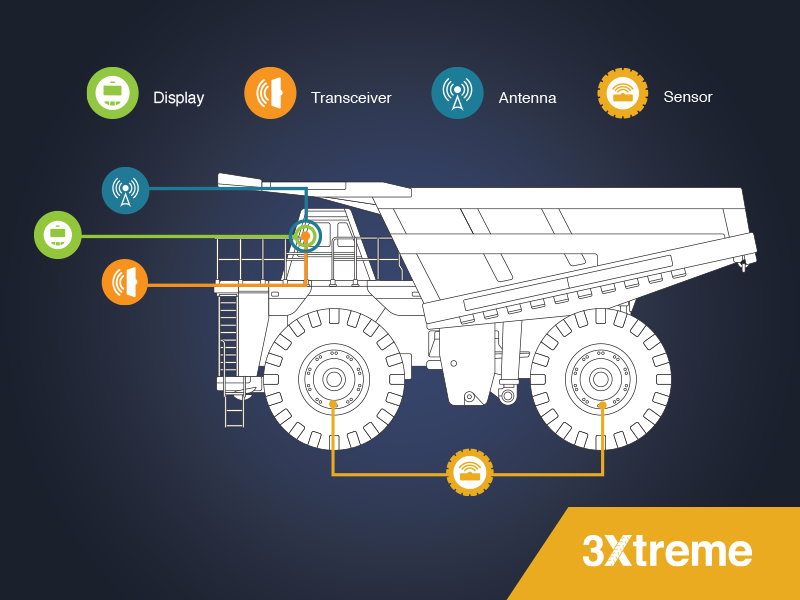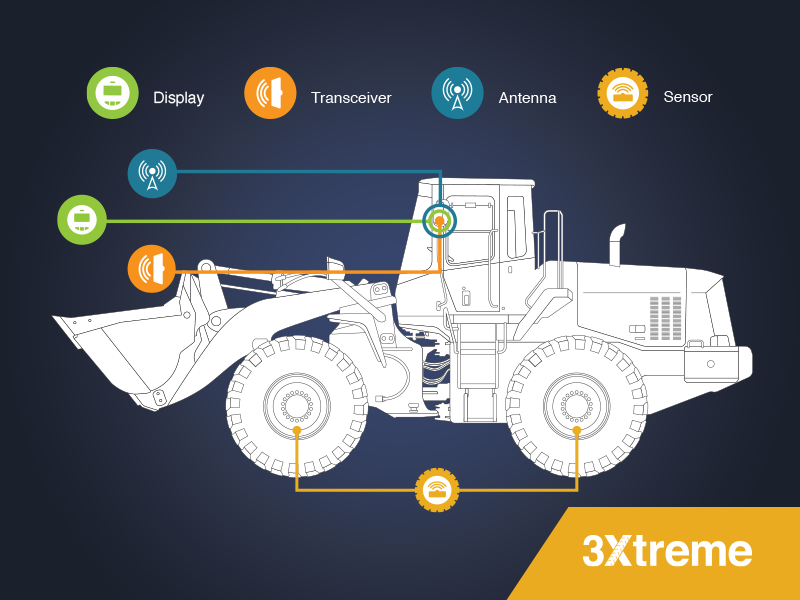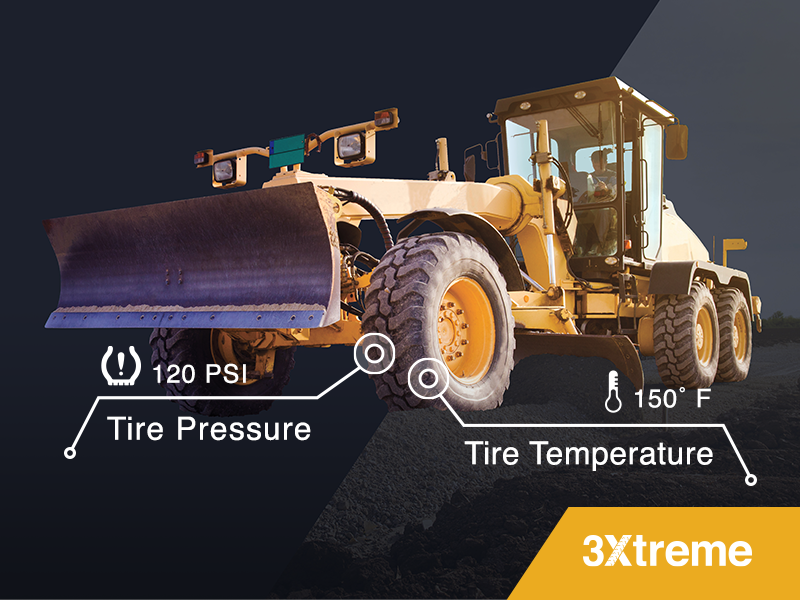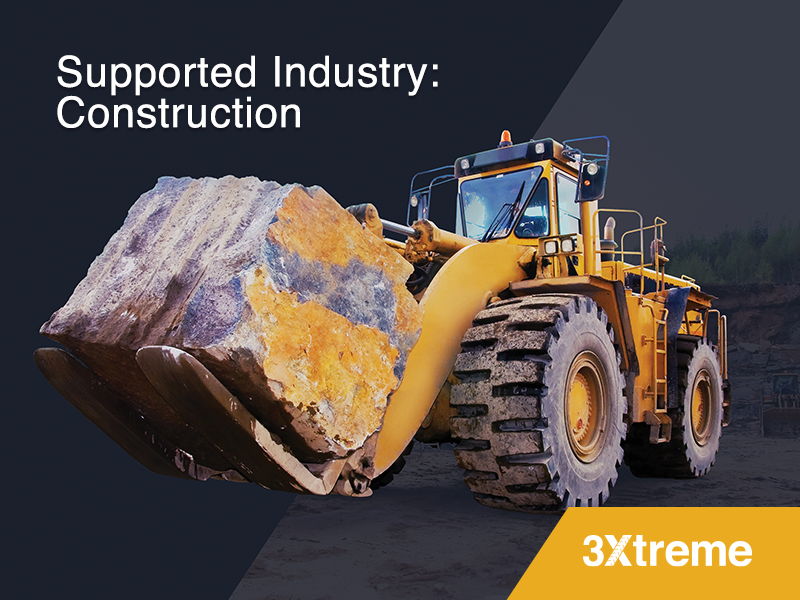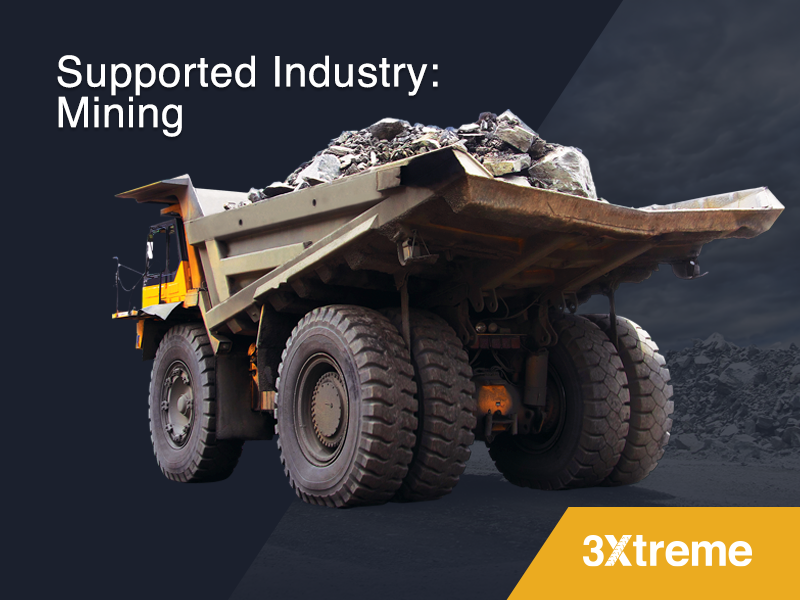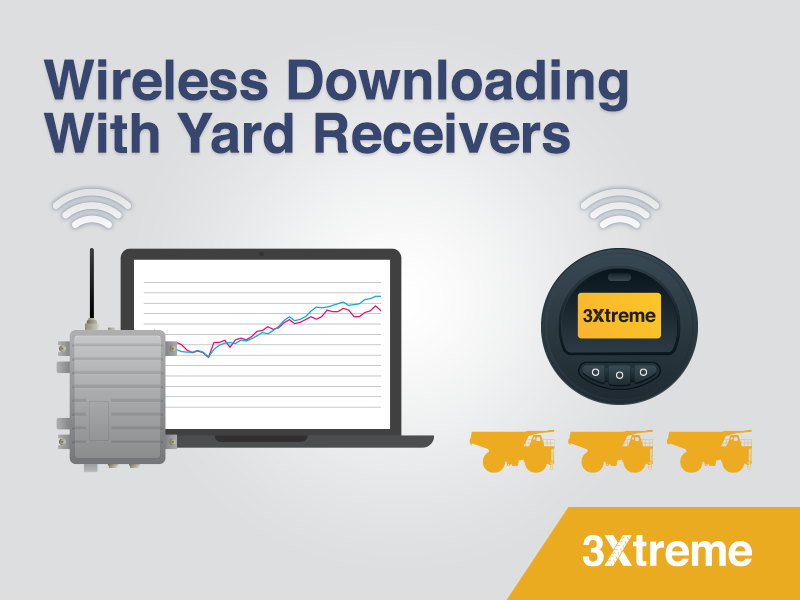 Designed to outsmart harsh weather, rugged terrain and difficult scenarios, Valor's extreme duty sensors are magnetically mounted, 'liquid-friendly' and installed internally within your tires making them the ideal sensor for heavy-duty vehicles and theft protection. The sensor itself tracks both the air pressure and temperature in your tires every 4 seconds and sends the data wirelessly to your software every 30 seconds, giving you a clear idea of how your tires are operating in the present moment and keeping you on top of your vehicle's efficiency at all times throughout your work day.
2. Wireless Data Via The Antenna and Transceiver
The antenna is designed to wirelessly receive data from the various sensors installed within your vehicle's tires and transmits it to the transceiver. Each vehicle within your fleet is equipped with it's own antenna and transceiver for efficient and seamless data transmission.
3. Data Visualization Capabilities
Your data is then transmitted to your in-cab display within 30 seconds of it being recorded, which gives you a simplified and real-time visual of the current state of your vehicles tires. This data then allows you to make any necessary adjustments to your vehicle (if needed) to avoid any tire issues and/or vehicle maintenance issues later on during your workday.
Valor's Wireless Yard Receivers
Once your vehicle is finishing working in the field and returns to your yard, all historic data that was saved locally on your individual display unit will be wirelessly transmitted through Valor's yard receiver and downloaded automatically into your fleet management software on your computer. This gives your management team a true, accurate and precise analysis of your vehicle and their entire fleet as a whole. This data can now be used to make any necessary adjustments to the vehicles during off-duty hours in order to reduce downtime and improve vehicle safety and efficiency during the following workdays.
Fleet Management Software Integration
For an even more robust tire management system, Valor also works with potential telematics providers by combining Valor's technology with additional fleet management software. In these instances, the Valor sensors and products are integrated within the fleet management software to provide additional data and tracking measurements such as charts, trends and/or additional visualizations to ensure smarter decisions and help you worry less about your tires and focus more on positive and proactive fleet performance.