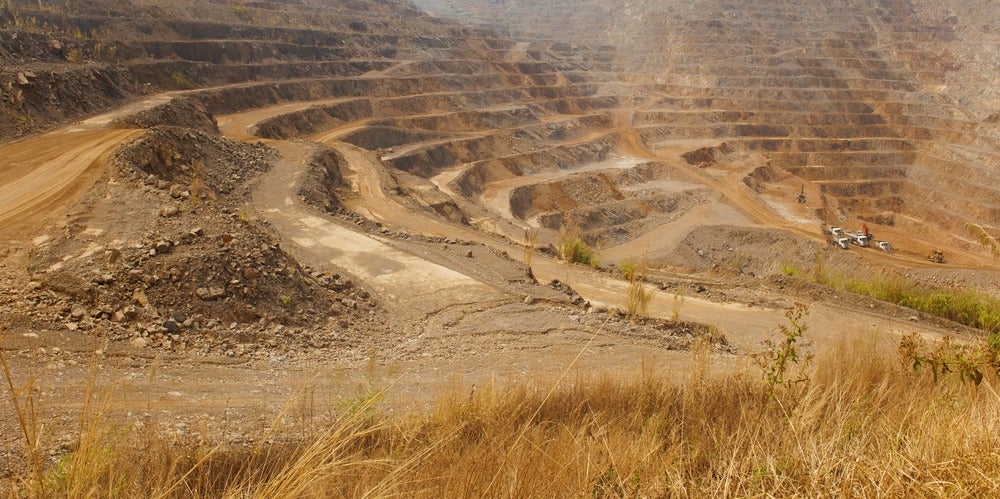 After declining substantially in 2016, global zinc production increased in both 2017 and 2018, reaching 13.2Mt and 13.4Mt respectively, according to mining research by GlobalData.
However, the global market still remains sluggish and has been in a severe deficit since 2016, impacted by several mine closures and production cuts over prices concerns.
Zinc outlook 2019
In 2018, although global zinc supply increased by 1.5% to 13.4Mt, it was still short, by 1.1Mt, of the global demand of 14.5Mt in that year. Increases in demand of 1.6%, 2.2%, 1.7%, and 3.2% from China, Germany, the US, and Belgium, respectively, were the major factors behind the increase in the global demand.
These offset the growth in global output originating from MMG's Dugald River project, the commissioning of Century Resource's New Century mine and the Hellyer tailings project in Australia, as well as a few smaller mines commencing operations across the globe.
Over the forecast period (2019–2022), global zinc supply is expected to grow at a compound annual growth rate of 3.8%, to 15.7Mt in 2022.
Simultaneously, the gap between demand and supply is expected to narrow and eventually the market will move into a surplus in 2022. This will be due to almost 100 new projects commencing operations between 2019 and 2022 where zinc is either a primary or a secondary commodity being produced.
Global zinc market: supply and demand analysis, 2011-2022
Source: GlobalData, Mining Intelligence Center
Methodology: GlobalData's forecasts for initial global zinc production growth is based on the extensive study of mine production growth rates, expansions, upcoming projects and closures across the globe.
GlobalData's Mining Intelligence Center is a source of mine, commodity, customer and competitor intelligence for the global mining sector. The service includes an exhaustive mining database covering 29,500+ mine profiles from over 110 mining commodities spread across 150+ countries. The service also profiles 28,000+ companies, forecast production, demand, imports, exports and prices for 15 key commodities and track the latest mining news.