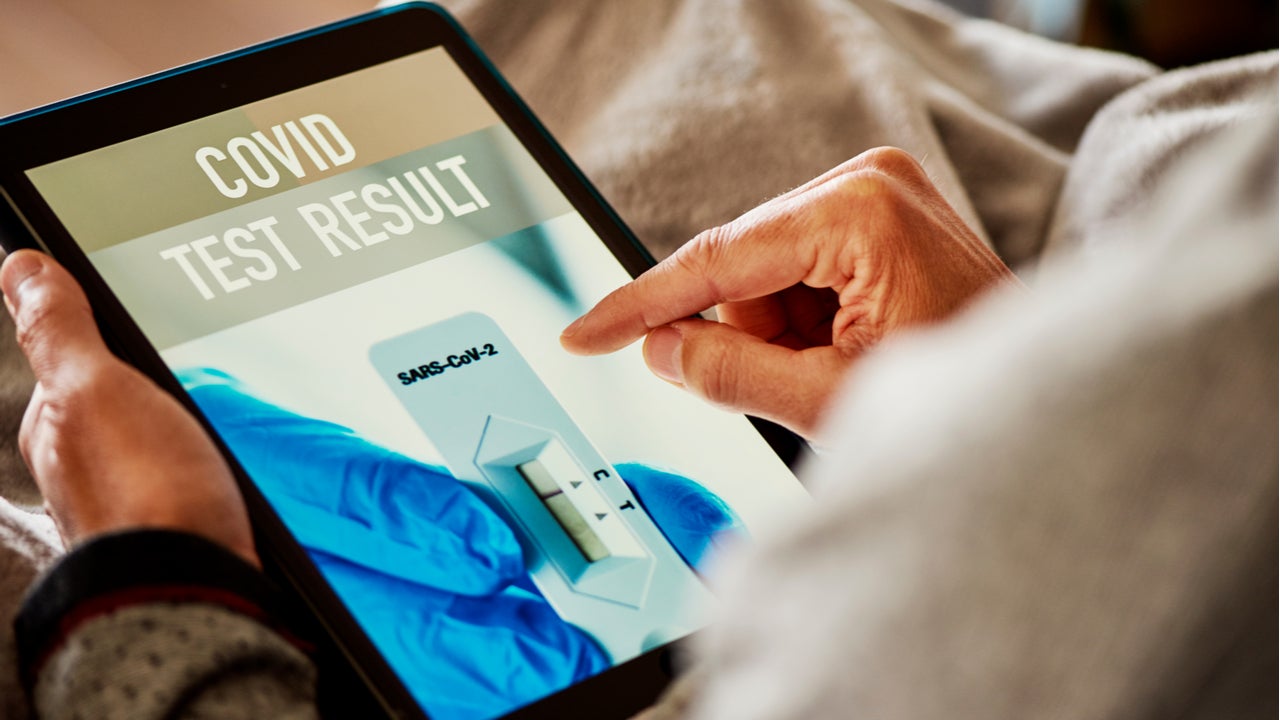 Wearables are rapidly evolving into essential tools in the expanding the internet of things (IoT) landscape, including mining equipment. Aided by advancements in sensors, active materials, wireless connectivity, and batteries, among others, wearables are increasingly entwining key trends in a wide range of industries.
Macroeconomic Trends
Listed below are the key macroeconomic trends impacting the wearable technology industry in mining, as identified by GlobalData.
Covid-19 and the rise of telehealth
The start of the pandemic saw telehealth users increase by over 100 times, from the low ten thousands to about 1.3 million patients. This huge spike was fuelled by the need for self-isolation, especially amongst seniors, who are at a higher risk of death from the coronavirus. This effect will be further amplified by the recent $50m bill increasing telehealth coverage in rural settings in the US.
As a result, the telemedicine market has grown significantly by rapidly upgrading and expanding its remote service options. One of the most recent inclusions to telemedicine's tools against the pandemic is wearable devices.
Demographics
The popularity of wearables with health applications is steadily on the rise in Western countries. The Europe, Middle East, Asia Pacific, and Latin America markets are dominated by male customers. In the US, the largest market for wearables, female adopters prefer productivity enhancement devices such as fitness trackers, whereas male adopters are more inclined to try smartwatches and smart glasses. In terms of age group, Millennials and Generation Z compose the key adopters for wearables, while Generation X and Baby Boomers are demonstrating growing interest.
Wearable brands are carefully assessing the demographics in developing their products. While start-ups like Sensoria, Athos, and OMSignal among others are specialising in the niche products being demanded by Millennials and Generation X customers, established firms—Huawei, Samsung, Garmin, and Fitbit—are attempting to strengthen their positions in multiple growth areas covering all age groups. "
Wearables benefit enterprise
Powered by a unique mix of robotics, alternative reality, IoT, sensors, and artificial intelligence (AI)-supported virtual assistants, wearables offer enterprises significant solutions to process complex data sets in real time, thus driving augmented physical and perceptual capabilities of workers and enhanced safety measures. These devices primarily enable enterprises to streamline their processes, improve employee skills, reduce operation costs, and save substantial time.
Wearables are expanding into a wide spectrum of enterprise applications propelling the inception of wearables-as-a-service (WaaS). As industrial and business use cases for internet-connected devices increase, companies have begun to implement wearables in the workplace.
Wearables and customer experience
Wearables hold substantial potential to transform contextual experiences into emotional, personalised experiences with great potential to keep patients and consumers engaged and invested in their personal health, mostly capitalising on Bluetooth Low Energy (BLE) usage and engagement.
Driven by the association of wearables and BLE, consumers/patients will benefit in the form of remote monitoring, decreased travel to appointments, more personalised experience, continuous monitors of more metrics, and ability of continuous monitoring by healthcare professionals.
Wearables and supply chains
For the supply chain directly, wearables will reduce pressure on doctors, medical professionals, hospitals, and pharmacies while allowing insurers to gain a more accurate picture of health information from the insured.
The digitisation of healthcare is already underway, with many patients and providers already utilising AI-powered healthcare services including home-based diagnostics, virtual health assistants as well as virtual nurse assistants.
US-China trade war
The ongoing trade dispute between the US and China threatens to negatively impact the wearables market. The imposition of a 10% tariff on wearables categorised under 'data transmission machines' is likely to push prices of these products higher in the commercial markets.
Equalising tech maturity and adoption
Technological developments and prospective applications of wearables are advancing faster than the anticipated commercial adoption rates. Despite rising awareness, the evolving states of wearable technologies coupled with privacy concerns are inhibiting swift growth of wearable devices in mass markets. Prospective customers of wearable technologies— except early adopters—are still unclear on what value these devices will add in their regular lives apart from fitness and socialisation.
The role of wearable Original equipment manufacturers (OEMs) is becoming even more critical in ascertaining the value of wearable devices to drive adoption. OEMs that hope to penetrate large, mainstream markets with smartwatches and glasses will have to create those markets.
Differentiation is necessary, yet invisible
For companies entering the wearables market, differentiating their products from those already available is not only technologically difficult, but also expensive. While some early entrants excelled in differentiating their products in terms of aesthetics, followers are merely embracing the imitation model. For example, Apple Watch's rectangular and curveedged look has become a standard design for several smartwatch OEMs. Apple's AirPods and Fitbit bands are also seeing imitation in the market, especially from smaller players. Smart glasses are the only segment maintaining some level of aesthetic differentiation, mostly because the technology is still in experimental stages.
Wearables and customer loyalty
As the wearables market continues to gain momentum, retention of customers and development of a sustainable growth model are key parameters for wearables brands. Customer loyalty programmes pivot around offering incentives to customers, which enhances the product appeal and entices repeat purchase. The Fitbit Reward Program incentivises customers with points to get discounts at its partner brands, namely adidas, Blue Apron, and Deezer. Apple, on the other hand, offers discounts for exchange purchases of Apple products.
Incentives to understand health for consumers and patients remain under-developed and limited to insurance policies, corporate schemes, and distinct geographies.
This is an edited extract from the Wearable Technology in Mining – Thematic Research report produced by GlobalData Thematic Research.