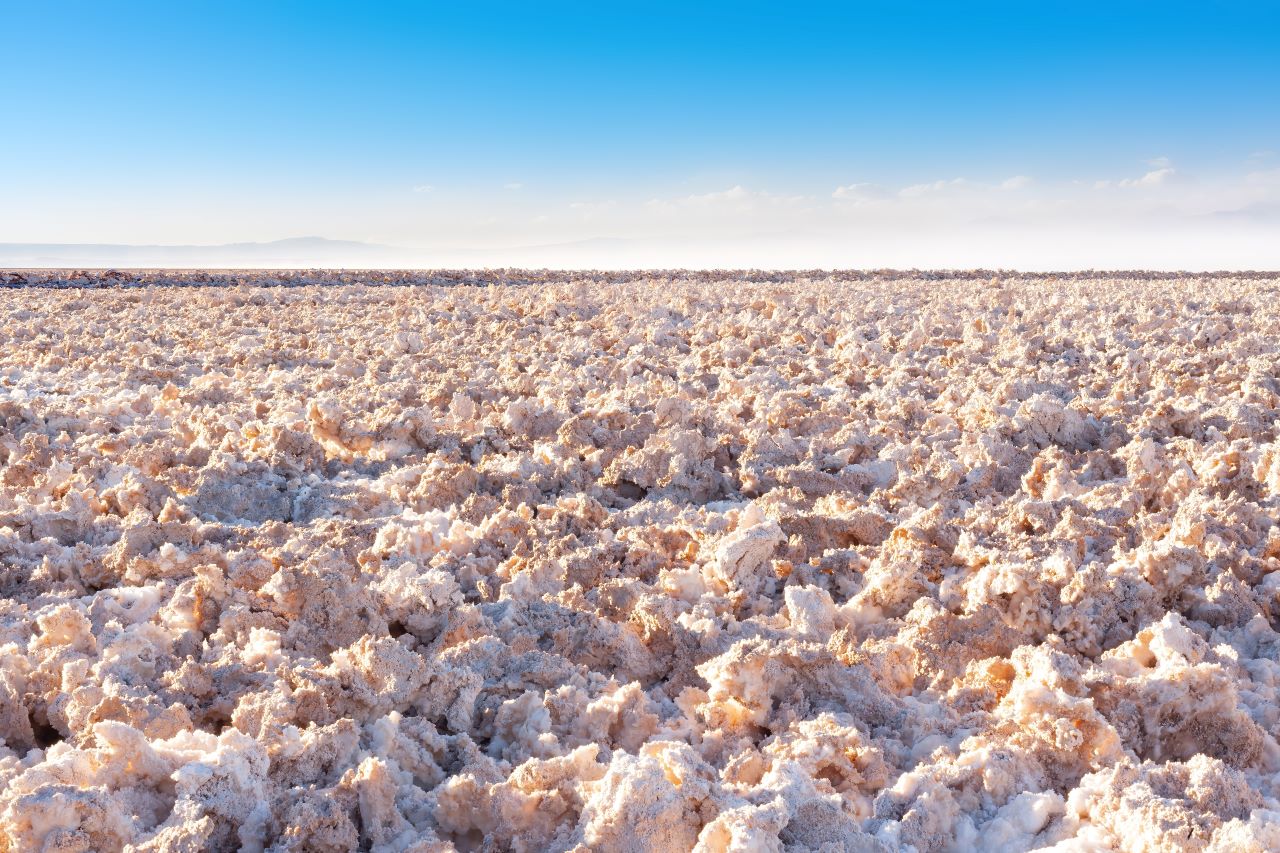 Protectionism is on the rise. A global arms race to become the dominant player in emerging technologies is waging as the US and China attempt to thwart each other's success with escalating trade tariffs and sanctions.
Chile considers greater state participation in lithium mining
In the shadows of a trade war focused on the US and China, other regions of the world are inching closer to the spotlight. South America, well-known for its lithium and copper reserves, is expanding its potential. Until now, the region has been providing mineral resources to China and other foreign investors. Despite Chile being the largest producer of copper and the second-largest of lithium, little in the way of a domestic downstream industry has developed.
In April 2023, Chilean President Gabriel Boric announced the country's plan to nationalise its lithium mining industry to enable greater state control and prevent over-exploitation from foreign countries. While the plan is yet to be finalised in parliament, the Chilean president is not alone in his ambitions. This comes shortly after Mexico nationalised its lithium industry and Zimbabwe banned unprocessed lithium exports. Along a similar vein, Indonesia has imposed export restrictions on nickel ore, an essential mineral for steel and battery production.
Nationalisation may improve economic security
All these countries are seeking to build an industry that goes beyond solely supplying raw commodities. By increasing state participation or limiting exports, the domestic downstream industry has the potential to flourish. Indonesia, the largest producer of nickel ore, has attracted considerable foreign investment in its manufacturing base after it imposed export restrictions on the essential commodity. In doing so, Indonesia has attracted billions in investment from the likes of LG and CATL. At the end of Q1 2023, two battery companies made a triumphant debut on Indonesia's stock exchange. Harita Nickel was Indonesia's biggest IPO listing this year raising Rp10tn ($672m) followed by Merdeka Battery Materials raising Rp8.75tn ($592m).
Could Chile achieve similar success? There are talks in progress to form a lithium association alongside Argentina, Brazil, Mexico, and Bolivia, a union that would put 65% of the world's lithium reserves and 35% of current production under its control. The association would aim to expand the region's capabilities beyond lithium mining to processing and refinement as well as technology development such as batteries and electric vehicles. Considering that Brazil already has substantial experience within the automotive industry as the eighth largest producer of cars globally, this move has the potential to disrupt the current dominance by China and place South America as a strong competitor with its own vertically integrated industry. There are already early signs of downstream investment; in April 2023, China's BYD announced it will be building a $290m lithium cathode plant in northern Chile.
Nevertheless, political instability in South America casts a shadow over these aspirations. Bolivia serves as a topical example as it possesses the world's largest lithium reserves but its contribution to the lithium market is negligible. Despite repeated efforts to galvanise Bolivia's lithium industry, political upheaval in the South American country has left lithium policies and talks with international investors drifting. In light of this, regional insecurities may impact the effectiveness of a South American lithium association.
How has the market responded?
Following Chile's announcement, shares fell in Albemarle and SQM, the two biggest private mining companies in Chile. At the time of writing, share prices have declined by 9% and 14%, respectively, since the announcement. President Boric assured that the plan will respect existing private contracts with the ambition to re-negotiate an increase in government control. The plan, therefore, seeks only partial nationalization where the state has the majority share. Nevertheless, in response to the anticipated bureaucracy and environmental protectionism that may be imposed by the Chilean Government, critics believe that private companies will consider new opportunities outside of Chile.