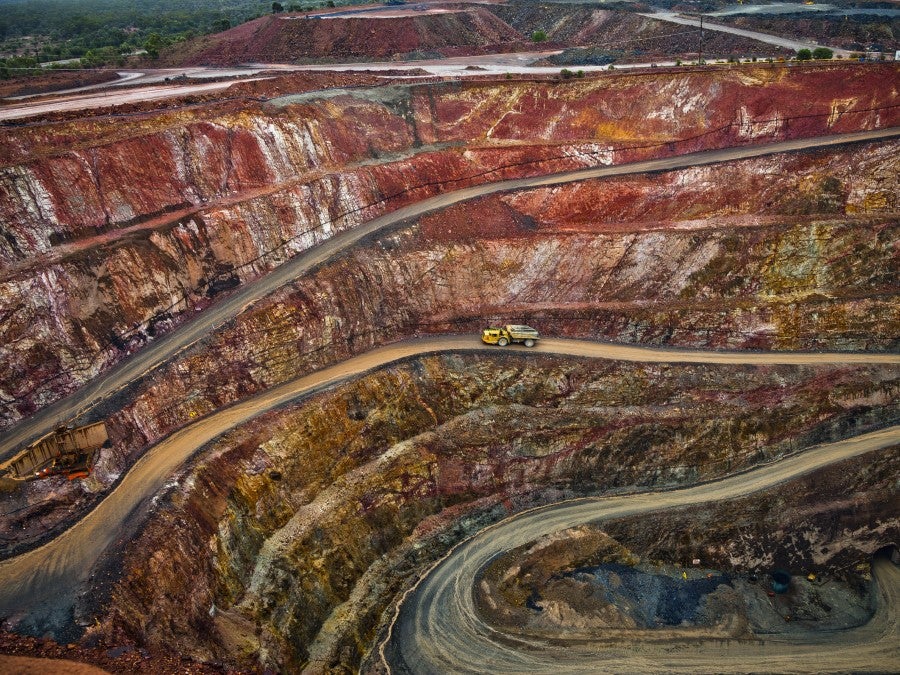 The Internet of Things, or IoT, describes the use of connected sensors and actuators to control and monitor the environment, the things that move within it, and the people that act within it. There are opportunities for IoT to be implemented and improve operations across the whole mining value chain, from prospecting through to reclamation. IoT allows different assets and people to be monitored and accounted for across vast distances in hazardous conditions. Devices such as drones, wearables, proximity detection sensors on moving machinery and vehicles, and scanners to identify different ore grades can all have small but collective benefits on productivity.
Despite these opportunities, GlobalData's Mine Site Technology Adoption Survey suggests that IoT use and implementation are not fully developed among most mining companies. Less than 5% of mine sites have fully implemented wearable technology, and just over 20% have fully implemented drones. GlobalData predicts that the revenue from IoT in mining will grow to $1.9bn by 2025, up from $1.2bn in 2019, increasing with a compound annual growth rate (CAGR) of 6.2% from 2020 to 2025. In a post-Covid-19 world, we expect a new wave of digital transformation to fuel higher growth across all IoT markets.
Leading adopters use IoT to overcome key challenges in mining
The falling price of sensors and improved computing power are helping mines to implement IoT across the whole value chain. From the point of view of IoT adopters, it is also crucial to note that value is only realised by IoT adopters in the application layer. All the data that an IoT network collects is ultimately worthless until action is taken because of it, whether that is in the form of an instruction to a conveyor belt, an alarm sent to a maintenance engineer or an emergency call made to a doctor.
Using data from machines to improve productivity and efficiency can, in turn, help reduce emissions, improving environmental, social and governance (ESG) credentials. Autonomous drilling, driverless trucks, drones for surveying and safety, wearable technologies, and predictive maintenance are some of the IoT technologies that can improve mining operations. The industrial internet integrates and links big data, analytical tools, and wireless networks with physical and industrial equipment, or otherwise applies meta-level networking functions to distributed systems. By adding internet connectivity and sensors to vehicles, machinery and people, mining companies can increase efficiency, improve productivity and safety, and reduce costs on the mine site. Advances in efficiency and productivity can, in turn, help reduce carbon emissions.
Health and safety, one of GlobalData's 12 ESG pillars, can also be augmented by IoT devices, such as wearable technology and proximity detectors. Companies are increasingly integrating artificial intelligence (AI) with IoT to deliver predictive maintenance.
Leading adopters are those that use drones, autonomous vehicles and machinery, and collect and use data throughout the mining value chain to improve operations. Some leaders also use wearable technology for enhanced safety and have private connectivity networks on the mine site to improve collaboration, communication and facilitate the use of IoT devices.