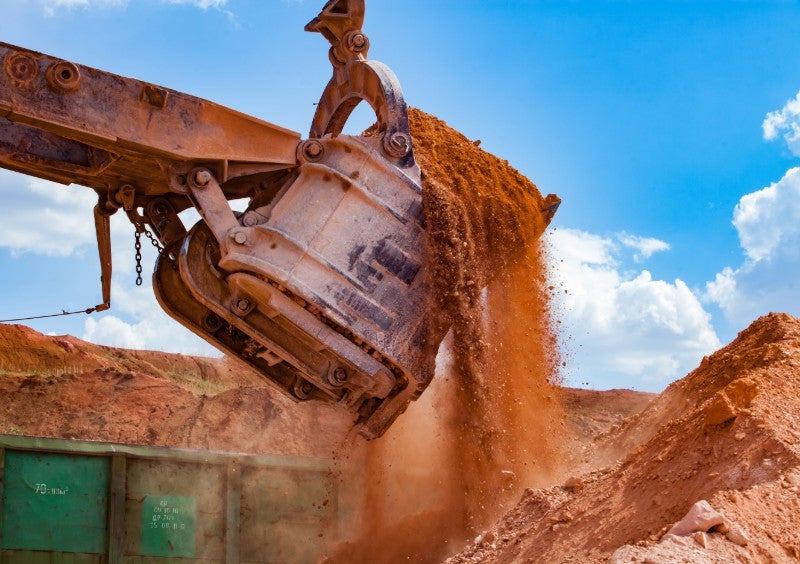 Impact on aluminium price and inventories
Aluminium prices have followed a similar trend to that of the other base metals with the spread of the coronavirus. Prices fell by 21.49% from $1,807/t on 22 January to $1,421.5/t on 8 April. Intermittent price rises could not be sustained on the back of concerns of diminishing demand from the key consuming sectors of transportation and construction.
With a contribution of more than 50% of aluminium consumption, the fall in the demand from the transportation and construction industries has significantly impacted the price of aluminium.
After an initial increase in inventories due to demand from smelters, with declining demand from end user segments, LME warehouses have seen a 26.9% increase in inventories from 0.96Mt (million tonnes) on 18 March to 1.22Mt on 8 April.
Chinese fixed asset investments over January and February in the transport and storage sector plunged by 41.8%, while investment in railway transport dropped by 31.7%, road transport by 28.9% and water transport by 19.1%.
Looking ahead, with fears of diminishing demand, weak investment activity and smelters continuing to operate despite the fall in demand, the price of aluminium is expected trade range bound between $1,465- 1,409/t in the near term.
Impact on supply and demand
Bauxite miners have generally been unaffected, with the major producing countries of Australia, Guinea and Brazil yet to announce the closure of mines, and mines in China have almost resumed operations to pre-Covid-19 lockdown levels. In Australia, several states have imposed a ban on workers travelling from interstate unless they are critical, and this has led to many miners housing as many of their FIFO workers as possible onsite. In India, another major producer, bauxite is exempt from the country's 21-day lockdown.
Elsewhere as small number of mines are on hold, including:
Primary aluminium production in China continued to rise during the early months of the year, with aluminium production up by 2.4% in the first two months of 2020 compared to same period last year. The increased smelting capacity commissioned late last year is the main cause for the higher output.
However, downstream consumers of semi-finished aluminium have been slow to restart due to the worker shortage and declining demand from the construction and automobile industries.
Looking ahead, weak demand conditions from end-user segments such as the construction and automotive sectors, coupled with higher supply from smelters is likely to push the primary aluminium market into a decade-high surplus. Even with around 1.9Mt-2.2Mt of smelting capacity expected to be idle globally by mid-2020, falling demand for primary aluminium is expected to lead to a surplus of around 1.3Mt in 2020, compared with a deficit of 0.17Mt in 2019.