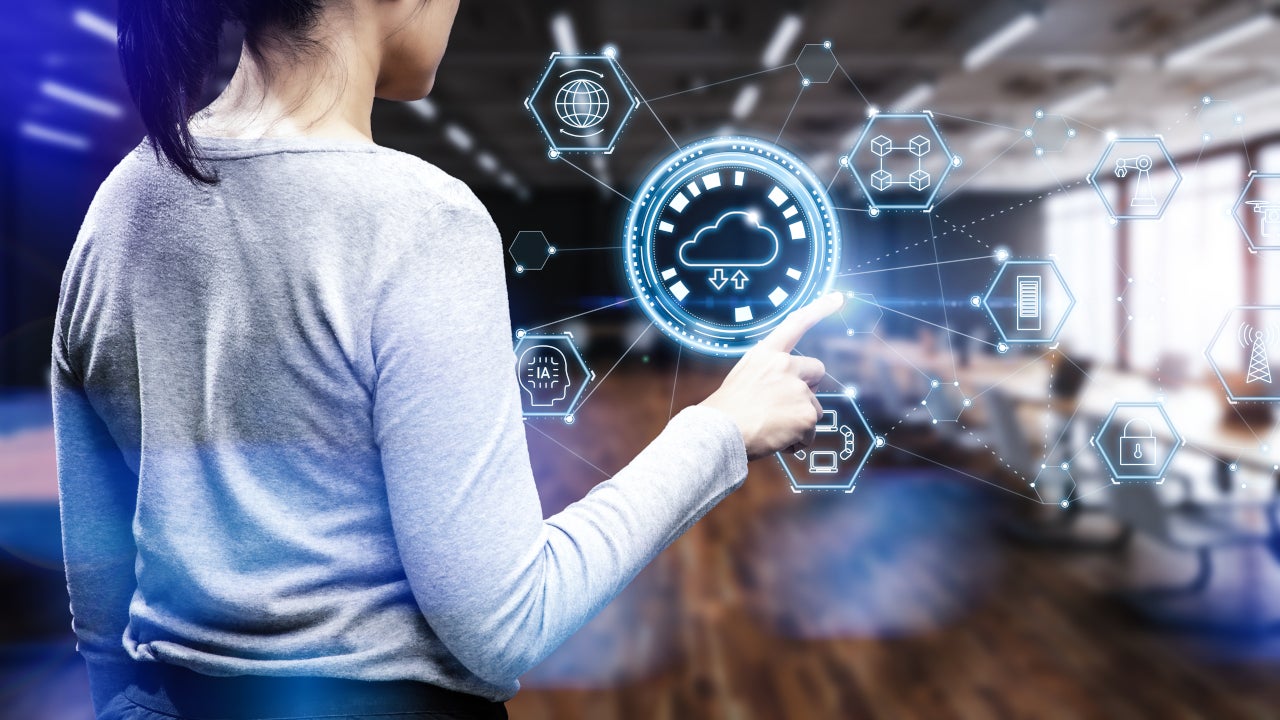 Many mining companies are switching to cloud computing as a greater number of providers offer powerful software and cutting edge technologies.
Trends in cloud computing in mining
Listed below are the key trends impacting cloud computing in mining, as identified by GlobalData.
Supply chain
As mining moves into ever more remote areas and less developed countries, greater challenges arise around infrastructure and supply chain efficiency. Access to the essential resources of mining, water and internet connectivity, is becoming increasingly expensive, and building infrastructure is not commercially viable. Miners must find ways to import these assets more cheaply to keep costs down and maintain the running of mines.
Digitalisation
The productivity of mines has traditionally been poor due to the ineffective use of inputs and lack of data integration across the mining process. Mining has been reluctant to invest heavily in new technologies, instead opting to focus on volume over efficiency. However, this is changing as increased digitalisation of mining processes and automation are supporting improvements in the productivity and lowering cost per unit output of mines. By harnessing the potential of data resources, mining is beginning to see the vast benefits to all areas of the industry.
Data resources
As companies have adopted new technologies, the amount of data produced has increased. Data is quickly becoming an asset, as it can help effective decision making. However, if it is to be useful, data must be stored and managed securely and efficiently.
Cost control
Declining commodity prices, longer haul distances, falling ore grades, and rising material and labour costs place a greater emphasis on cost control to maintain margins. These margins are often squeezed further by lowering exploration funds as investors move away from the industry.
Resource development
Identifying new viable mines is becoming harder with the backdrop of declining ore grades, rising development costs, and more remote deposits. Declining resource quality has forced miners to drill deeper to find commercially viable ore grades, further increasing cost considerations for new mines.
Sustainability
Sustainable practices are vital to maintaining a mining company's license to operate as societal and investor pressure mounts to transition to a low carbon economy. With sustainability becoming a critical metric that investors now consider, improving mining efficiency and minimising environmental impact is becoming more critical to attract investment.
Safety
In recent years, mining's reputation has become tarnished after several safety crises and mining asset failures. This reputational damage has led investors to move away from the industry and companies to face the removal of licenses to operate. Mining companies are improving health and safety measures and training through the adoption of new technologies to enhancing the monitoring of mining assets and workers.
Future workforce
As digital and data-driven technology begins to bring vast improvements to mining operations, mining companies must consider the strategic planning of the future workforce. Companies must hire those with data-related skills to help implement and innovate their digital strategy. However, the negative perception of mining and its poor environmental reputation is an obstacle to enticing a younger, more digitally skilled future workforce.
Data security
The mining industry is evolving rapidly, with digitisation, automation, and internet of things (IoT) devices fuelling operational productivity. However, these advances have come at a cost. An increasingly connected environment means expanding the threat. Mining operations are more vulnerable to cyberattacks and protecting them represents a significant challenge.
Covid-19
Miners across the world, both local operators and international giants, have taken steps to close down mines or quarantine whole parts of their operations to protect employees and prevent the spread of the virus. This is hugely detrimental to a sector that is heavily reliant on effective and predictable operations within its supply chain.
This is an edited extract from the Cloud Computing in Mining – Thematic Research report produced by GlobalData Thematic Research.