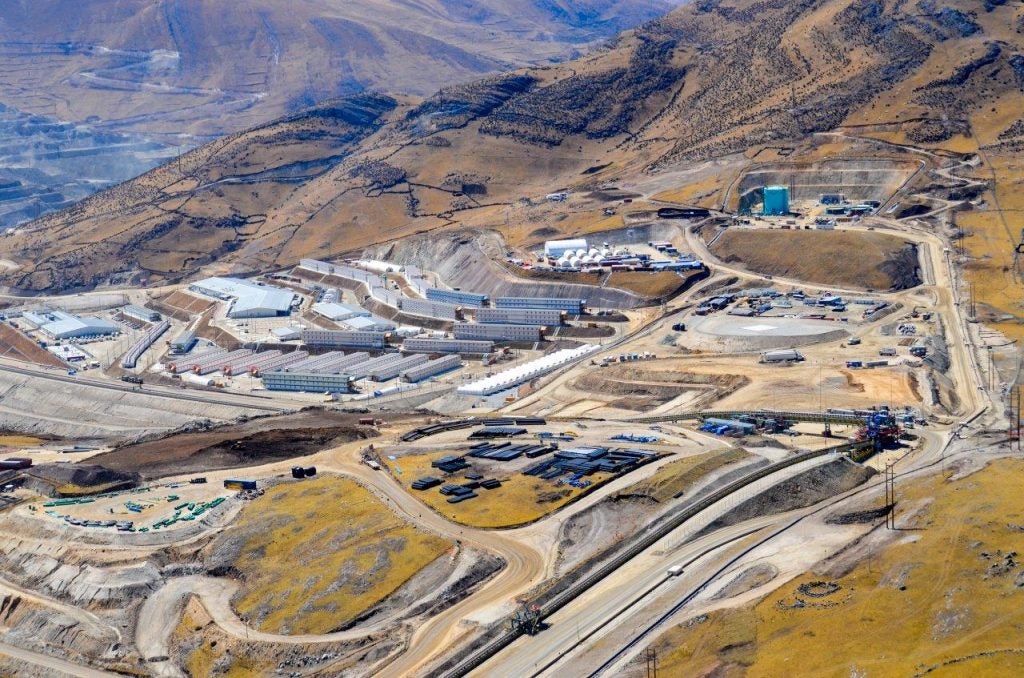 In a new report released by The Peruvian Ministry of Energy and Mines (MINEM), it was announced that regional and local governments saw an increase of 60% in mining tax revenues in 2021.
Proceeds from the industry – made up of canon; legal and contractual mining royalties; and rights to operate and penalties – added up to a total of S/6.6bn ($1.67bn), up from the S/4.41bn ($1.11bn) reported last year.
MINEM reported that mining canon transfers accounted for over $737.44m, a 12.5% increase from the $663.69m received in 2020. Mining royalties generated over $861.53m, a 165% increase from 2020 figures, and income generated from rights to operate and penalties, up to October 2021, accounted for $325.49m.
The report indicated that among the regions that received the most tax revenues were Áncash, with more than $370.5m and a participation of 22.0%; the Arequipa region, with $367.19m, and a share of 21.8%; and Tacna, with more than $159.44m and 9.5% of the total.
The growth in revenues was the result of higher metals prices and increased production throughout the mining industry, leading to a boom in profits that resulted in higher royalty payments.
The increase in revenue reflects the broader attempt by the new administration to generate greater tax revenue from mining. President Pedro Castillo spoke on his campaign trail of a desire to double the state's share of mining profits to 70% and use the funds to boost healthcare and education and reduce income inequality.
However, despite the uptick in revenues, a number of prominent mining operations in the country have been beset by community protests. Late last year, the Las Bambas mine operation was shut down in the face of a road blockade by local residents, who claimed that the dust raised by the trucks that transport the copper pollutes their crops and affects their livelihoods.
Therefore, despite the country seeing a significant increase in tax revenues, a range of other issues remain within the industry, especially pertaining to community relations and the mines' social profitability.