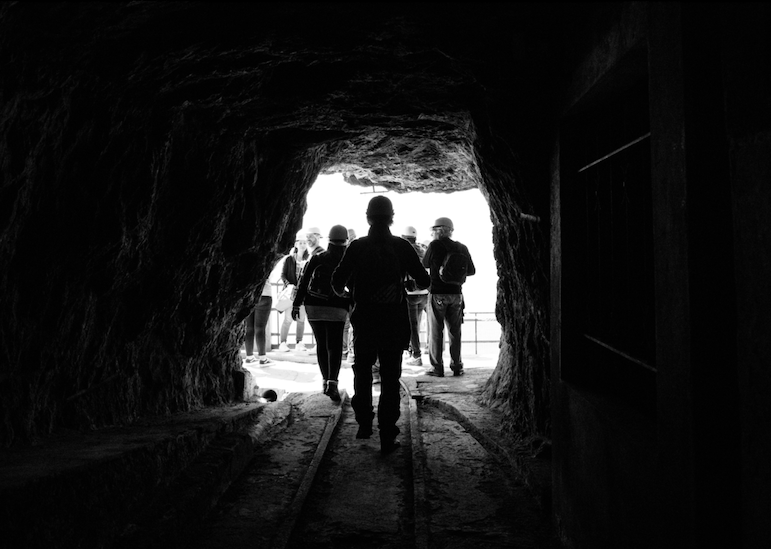 A coal mine explosion in China's Shaanxi province claimed the lives of 11 people.
The incident took place on Monday while a total of 90 miners were present at the shaft, according to the provincial Department of Emergency Management.  
The site of the blast was the city of Yan'an in northern China, a mountainous region in the Shaanxi province where mining has been a key economic activity.
At the time of the explosion, nine people were trapped inside and "found with no vital signs" by Tuesday, state broadcaster China Central Television reported. Two others "were seriously injured and died after resuscitation efforts failed," the broadcaster added.
Earlier in February, 50 people in the northern region of Inner Mongolia died in a mine collapse. The open-pit coal mine, owned by the Xinjing Coal Mining company, was located in one of China's main coal-producing regions.
While Chinese President Xi Jinping along with other officials have called for safety improvements, the mining operations continue among lax regulations and by frequently cutting corners. The Ministry of Emergency Management, however, reported that industrial accidents in the country declined by 27% in 2022, while all economic activity was halted due to the country's "zero Covid" policy.
The incident also highlights China's continued reliance on coal. While leading the global industry in adding wind and solar power, China is the largest producer and consumer of coal.
As of July, China set a new monthly record by surpassing production of 400 million tonnes of coal for the second time. Earlier in the year, China also imported record amounts of coal from Australia to kickstart power generation and steel production in the country.
Since 2022, several lives have been claimed in coal mining accidents in China. In February, 2022, an accident at the Shunxun coal mine in Guizhou Province killed 14 miners. In the same year in July, another accident killed ten and injured seven in the Gansu province.