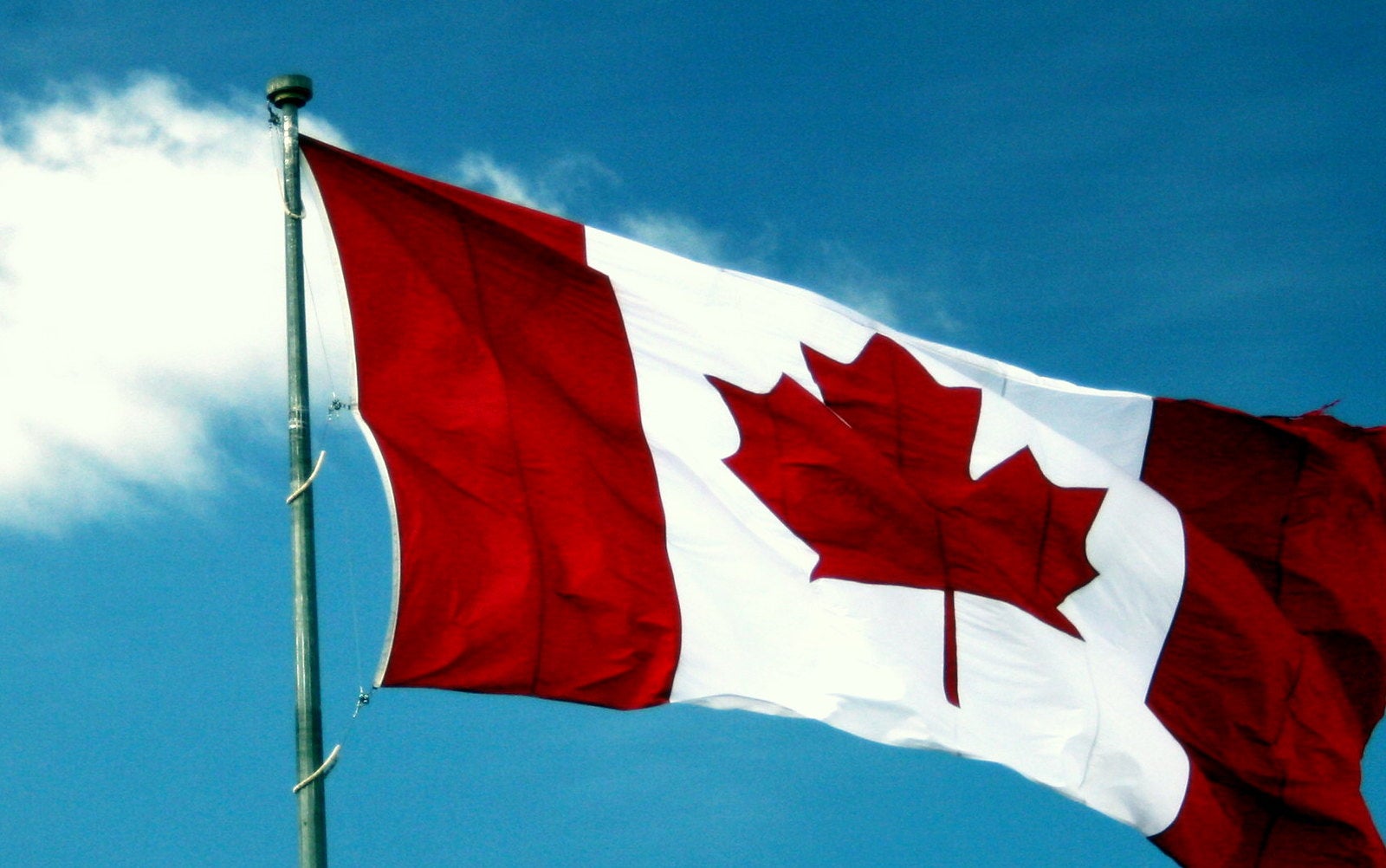 With more than 60 minerals and metals currently being pulled from Canadian soil, the mining industry is a major contributor to the national economy. Mining is responsible for 620,000 jobs and 19% of domestic imports, alongside making a US$97bn contribution to the country's GDP.
However, the rapid expansion of mining operations have introduced a number of problems. The environmental record of the country's mining sector remains muddled, with a 2018 report noting that mining emissions fell by 2.2% between 1990 and 2016, while a report published the following year noted that "Canada's emissions growth [between 1990 and 2017] was driven primarily by increased emissions from mining and upstream oil and gas production as well as transport."
There is also a social cost to mining, with many of the country's most valuable mineral deposits owned by indigenous groups, who are typically left out of power structures responsible for dividing up the country into mining zones and awarding mining licences.
While the election of Justin Trudeau at the head of the Liberal Party in 2015 smoothed over some of these tensions between protection and profits, with Trudeau himself walking a line between taxing industry majors while encouraging alternative projects, these conflicts may not have been resolved in this month's election. With Trudeau leading a minority government and new voices pushing for change in policy, Canada's mining future remains uncertain.
New investments and mining opportunity
Justin Trudeau invested considerably in the mining industry following his election in November 2015. The prime minister announced plans to spend $200m on developing clean technologies for forestry, fisheries, mining, energy and farming, claiming this investment would boost economic growth by creating more jobs in Canada's industries.
Trudeau also pledged to extend the Mineral Exploration Tax Credit (METC), designed to help Canadian miners raise money for exploration projects, by three years and introduce a further 25% credit for Northern and remote projects. The METC was renewed for a further five years in 2019, an extension which represents a strong investment in and trust of the mining sector, and described as "something the exploration community was very happy about" by Mining Association of Canada CEO Pierre Gratton.
Significant mining investments made in Canada under the Trudeau administration include the construction of the Madsen gold mine, the country's highest grade development-stage gold project, in September 2019 and developments in the Athabasca Basin, the world's leading supply of high-grade uranium, in 2016. In September 2017, the governments of Canada and Yukon also pledged a combined investment of around C$360m ($290m) to improve road access in the country's north-west mining region.
According to professional services network PwC, the Trudeau administration has also been good for junior miners, with the market value of Canada's top 100 junior miners jumping by more than 100% in the twelve months up to July 2016 and 2018 ushering in "a long-awaited period of opportunity."
Mining is fundamental to the Canadian economy & has an important role to play as we move towards a cleaner future. We're going to keep supporting mining workers & their families, and help the sector continue to innovate & thrive. My thanks to @the_PDAC for the conversation today. pic.twitter.com/232H4ONeYy

— Justin Trudeau (@JustinTrudeau) March 5, 2019
A muddled legacy
While mining companies have embraced Trudeau, it remains unclear if the Trudeau administration will leave a coherent legacy in the mining sector. The Trudeau administration's support of mining multinationals with questionable human rights records has drawn ire from environmental and humanitarian groups alike.
Trudeau's involvement in the mining industry has also impacted his reputation as an advocate for human rights and Canada's overseas image as a mining nation.
Despite making an election pledge in 2015 to appoint an independent human rights ombudsperson to oversee the country's international mining operations, Sheri Meyerhoffer was only appointed as the first Canadian Ombudsperson for Responsible Enterprise in April 2019.
In this time, a lack of this public advocate has exacerbated Canada's problems with mining safety and worker's rights, allowing poor mining practices and welfare concerns to go unregulated. The Trudeau administration has been accused of enabling Canadian mining multinationals such as Barrick Gold, which has been involved in a number of human rights violations at its Tanzania and Chile operations, through this inaction.
Canada has also been criticised for its treatment of indigenous communities, and while support of indigenous communities was a significant part of Trudeau's campaign it seems this support has also been slow.
Trudeau himself admitted to this in a recent interview with The Northern Miner in March 2019, saying: "In the 2015 election, Canadians asked our government very clearly to move forward in partnership and in reconciliation with indigenous peoples.
"And the government hadn't done a very good job over the past years of creating those partnerships."
Vote like your planet depends on it – because it does. Vote Liberal. #ChooseForward pic.twitter.com/Kyi1BF5cP6

— Justin Trudeau (@JustinTrudeau) October 20, 2019
A new government and new ideas
Despite returning to the office of prime minister for a second term, Trudeau's political power was significantly weakened in this month's election, with his Liberal party reliant on support from smaller parties to prop up their minority government. The Liberal vote share fell by 6.5% between the 2015 and 2019 elections, giving Trudeau's party just 157 seats, short of the 170 needed to form a majority; with 32 and 24 seats each, the separatist Bloc Québécois and left-wing New Democratic Party (NDP) could find themselves kingmakers in a minority government.
"I do think that the two opposition parties on the left, the NDP and the Bloc Québécois will be pushing the government either on environmental matters or on spending that could have potentially challenging implications for industry in general and maybe for mining in particular," said Gratton, highlighting the inherent uncertainty associated with a minority government that relies on support from outside its party.
The Liberals have tried to tread a fine line, for instance, between defending indigenous claims to land, and encouraging mining exploration in some of the country's most mineral-rich areas. The province of Saskatchewan for example is home to both the richest uranium deposits in the world, providing around one-fifth of the world's uranium, and the Denesuline First Nation, whose members consider the rocks to be an integral part of their culture, and the cohesion of the world as a whole.
Developing these uranium mining operations and respecting the boundaries of the Denesuline people appear mutually exclusive, and both the NDP and Green Party of Canada, who could be more involved in decision-making in the new government, would defend the rights of the Denesuline over new mining projects. The former has pledged to spend up to $1.8bn to every indigenous community, while the Greens aim to enable indigenous groups to opt out of the Indian Act, the legislation that governs relations between indigenous groups and the state, which could all but eradicate the government's authority to award mining licences on indigenous land.
Forward. Avançons. pic.twitter.com/8OkoTP5CrZ

— Justin Trudeau (@JustinTrudeau) October 22, 2019
International influence
Trudeau has also made promises on the international stage that could impact Canadian mining. While his open support for the Paris climate goals would imply an opposition to the mining industry, Gratton is optimistic that the electrification of the mining sector, and improvements in the industry's infrastructure, could be of long-term benefit to Canadian mining.
"When you have to rely on diesel and shipping diesel every year, up to the far north, especially in a carbon constrained world with a country that now has a carbon tax that's going to endure, then moving towards electrification faster is to the industry's advantage," he said. "We're hopeful that that those commitments continue and we continue to see more investments in northern infrastructure."
There has also been a concerning lack of progress on the human rights allegations against Canadian company Nevsun for its operations in Eritrea. On the one hand, Trudeau has already created the position of ombudsperson to oversee operations, suggesting that mining companies will enjoy less freedom in overseas operations; but on the other has made no specific comments about the Eritrean controversy. As with many of the policies in his first term, Trudeau has tried to balance the interests of the mining industry on one side with issues such as the protection of local people on the other, resulting in an uncertain future for both parties.
Nevertheless, Gratton believes that Trudeau's re-election, despite its circumstances, will lead to some stability in the mining sector, which is a definite positive.
"I don't see huge risks on matters that directly impact the industry," he said. "I think a lot of people expect this parliament will have a good chance to last at least two years, so there will be some political stability."
Today we marched for our planet, for our kids, and for their future. #ClimateAction #ChooseForward pic.twitter.com/GcJWpCw8Qq

— Justin Trudeau (@JustinTrudeau) September 27, 2019