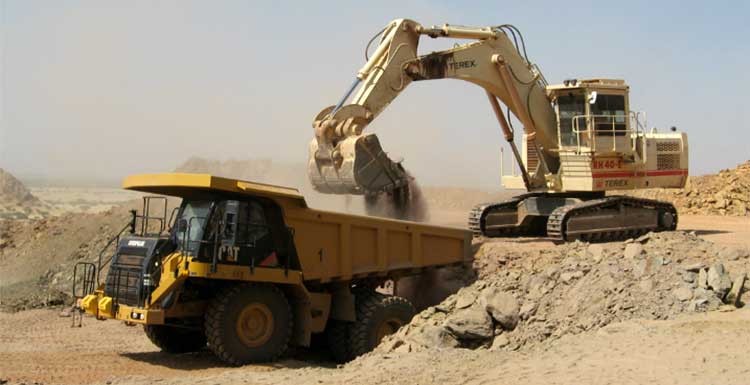 Lawyers have presented evidence to the Supreme Court of Canada over a suit involving Canadian mining company Nevsun Resources, which is accused by four Eritrean workers of human rights abuses and the use of forced labour at its Bisha gold mine in the East African country.
The case was first filed in 2014 by the four former workers, who brought the case to Canada. Though Nevsun argued that it should be settled in an Eritrean court, this argument was dismissed by the British Columbia Court of Appeal, leaving Canada's highest court to rule on the case.
The move comes as Canada looks to clamp down on private companies with international ambitions, which aim to take advantage of less stringent rules governing worker protection and human rights in other countries.
In January 2018, the Canadian Government created the position of Ombudsperson for Responsible Enterprise, who would be tasked with ensuring Canadian companies are held to sustainable business practices regardless of where their projects are located.
While the position remained vacant a year later, the Nevsun ruling could be a significant milestone in ensuring Canadian companies are held accountable for their actions.
Many of the criticisms aimed at Nevsun have centred on the fact that Eritrea is known to have a poor human rights record. In 2016, the UN estimated that up to 400,000 people were enslaved in the country, and a law mandating an 18-month national government or military service means that many Eritreans find themselves trapped in roles with poor working conditions.
A 2013 UN report into working conditions at the Bisha mine, titled 'Hear No Evil', found that many workers came into the mine as national service conscripts, and were forced to work 12-hour days for longer than the required 18 months.
Nevsun should immediately work to address the shortcomings of its engagement in Eritrea and refuse to continue operating under the status quo," said the UN in its report. "The company should insist on full cooperation from its partners in investigating allegations of human rights abuse connected to the Bisha project."
While Nevsun has claimed that any abuses are the responsibility of local contractors hired to complete the work, notably the government-backed construction company Segen, Joe Fiorante, the lawyer representing the Eritrean workers, refuses to believe that Nevesun is unaware of potential human rights violations in the country.
"It's alleged that the company was aware, specifically, of a risk that forced labour could be used by the subcontractors in Eritrea in the development of the mine," he told CBC, "and it's alleged that the company failed to prevent the use of forced labour."
Nevsun, meanwhile, commissioned a report into human rights violations at the mine in 2015. The report found no evidence of national service workers deployed at Segen's operations.