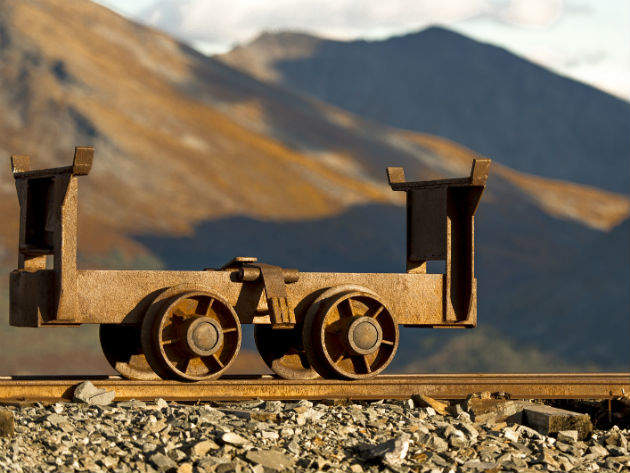 A recent PwC report found that the market value of Canada's top 100 junior miners jumped by more than 100% in the twelve months up to July 2016, with exploration juniors seeing the biggest growth. And while it's too early to say whether this is any more than a blip on the radar, industry analysts are tentatively optimistic about a modest but sustained market recovery.
In the twelve months to July 2016 Canada's top 100 junior miners saw a significant rise in their market capitalisation from the market doldrums of 2015. Overall, their market value jumped 138% to CA$11.4bn, with the list's 63 exploration companies leading the way, rising by 154% as a group.
One particularly well-faring company was NextGen Energy, which saw its value more than triple, while securing debt financing in excess of CA$70m. Meanwhile Kaminak Gold Corp, which a year ago wasn't in the top five, landed in at number three after it was acquired by Vancouver-based Goldcorp for CA$250m.
Looking beyond the gold rush
One key reason for this uplift has been the rising price of gold, buoyed by an uncertain political and economic environment with Britain's decision to leave the EU and the US presidential election at its heart.
"When you look at the list of mining companies on the TSX, a good chunk of them (72) are connected to gold in some way, which has moved up during our report period towards $1300 per ounce," explains Liam Fitzgerald, Canadian mining leader at PwC. "That has then created more interest among investors and money is flowing into the industry."
"When you look at the list of mining companies on the TSX, a good chunk of them are connected to gold."
That said, not all of the most successful junior miners in Canada are linked to gold. NextGen Energy, which topped the list, for example, is a uranium exploration and development company. "In this particular case, despite the fact that uranium's value hasn't really shifted year over year, NextGen has demonstrated that it's got a good project in a good region with a good management team, so investors have backed it," Fitzgerald notes, adding that the capital discipline demonstrated by NextGen is echoed by the other miners that made the top five.
KC Chang, senior economist at IHS Markit's Pricing and Purchasing Service, agrees, saying: "The junior mining firms that have been successful have demonstrated that they can operate productively and cost-efficiently in a very challenging price environment."
These companies have also found that 'sweet spot' between having quality projects and capital requirements, according to Ryan Cochrane, a senior research manager at Wood Mackenzie. "It's got to be a good quality project with an experienced management team in a region where it's not going to be an extended, never-ending story to get the project permitted, and it's got to be a relatively low capital intensive project, so not a huge amount of capital is required to develop a mine," he explains.
A continuing focus on capital discipline
Looking ahead, there will always be factors beyond junior miners' control. For example, commodity prices will unquestionably be affected by how Trump's presidency plays out as well as the way Brexit negotiations unfold over the coming year. Yet although these circumstances will cause price volatility, the overall outlook is fairly positive, according to Fitzgerald.
"When you look at the suite of commodities, prices have started to move upwards and you've got some sense of that," he says. "Gold has made a good move and is stuck around the $1300 mark, silver's moved up, copper's now starting to come off the bottom. Plus, metallic coal is taking a fairly historic run right now; there's a lot of strength in that price."
Combine these circumstances with a continuing focus on capital discipline from junior miners, and the sector has a positive near-term future, Fitzgerald believes. "A lot of the criticism that's been levelled at mining companies was around capital discipline, which they've taken to heart. It's starting to take hold and they're really starting to get their costs in check. The combination of the two will give them a fair bit of momentum going forward," he predicts.
"In this environment, it's important for junior miners and mining companies to just focus on their own operations, make sure that they're disciplined in their own costs and doing their job at the most efficient level possible," Chang adds.
Modest growth but questions remain
While the overall consensus is that the industry is moving into the recovery stage, it will be a muted recovery, and many questions remain. "We still see emerging markets being a driver of overall raw commodity growth demand but it's certainly not going to be a repeat of the growth that we saw over the past decade," Chang stresses.
For Fitzgerald, there are two big questions that need to be answered: what will gold producers do with the cash flowing into the sector, and are large companies going to step in to move the industry's biggest projects forward?
"Will we see a spike in M&As in the gold sector? I certainly expect there will be some more."
"Will we see a spike in M&As in the gold sector? I certainly expect there will be some more," he ponders. "And what will happen to the big projects like the KSM Project [a proposed gold/copper mine in British Columbia, which is currently focused on obtaining financing]? They need a fairly large company to come in and help them construct that mine and it would be a true indication of the turnaround of the industry if someone does step in; it would demonstrate some confidence."
One thing is for certain; the activities of the next year hold the key to how the market will progress in the following three to five. "If, in the next twelve months, the capital discipline stays in place and the success in the gold industry starts to permeate down and brings up the other base metals, that will bode well for much of the industry," Fitzgerald concludes, adding that when it comes to bulk commodities like iron ore and thermal coal, there is much more uncertainty.
"Until we can get those larger companies in the bulk commodities turning around, it's very hard to predict what's going to happen beyond three years; the gold producers can only do so much for the industry."