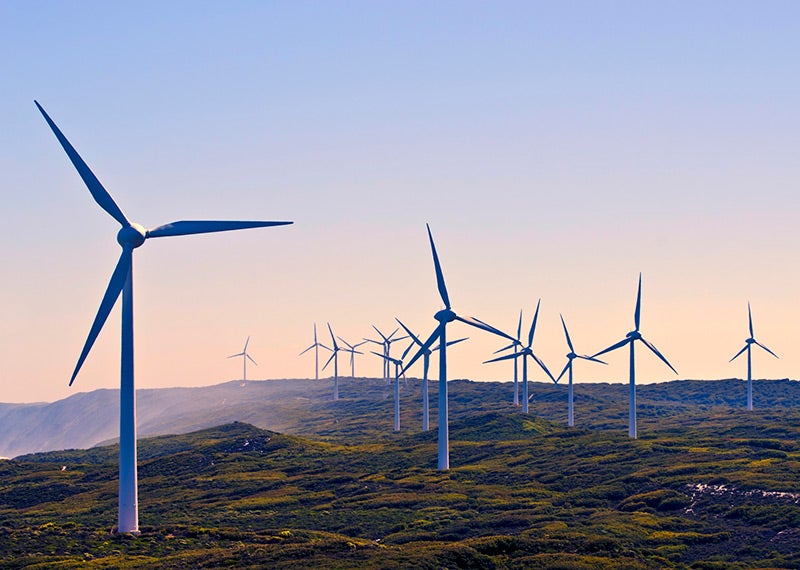 Mining is fundamental to the global net-zero goal; it produces the minerals needed for low-carbon technologies such as wind turbines, solar panels and batteries, of which Australia is a key supplier. But it is also an extremely energy-intensive and fossil fuel-dependent industry that is facing increasing pressure to reduce its greenhouse gas emissions.
Key to remedying this paradox is renewable energy, as a recent white paper by the Australian Renewable Energy Association (ARENA) highlights. Miners are starting to invest in green energy at mine sites driven not just by their own commitments to climate change but volatile global energy prices, which accounts for over 80% of the total electricity cost; the typically remote location of mine sites; and pressure from off-takers that need to reduce their scope 2 and 3 emissions.
Mining is energy intensive – the energy required to extract a tonne of product is estimated at 50.5kWh for coal, 10.7kWh for minerals, and 54.5kWh for metals – and most of this comes from diesel, natural gas, and grid energy. What's more, long-term energy intensity is predicted to increase as the average ore grade falls and overburden increases with consumption rising around 6% per annum, according to ARENA.
Rethinking power consumption
Power supply is a significant cost factor and a major consideration for companies progressing with new projects. Ongoing fossil fuel price volatility, for example, can actually reduce the economic rationale for a mine. Therefore, as renewable sources such as wind and solar are now generally competitive with fossil fuels they're becoming increasing attractive to miners looking to have more control over these costs.
Renewable energy is also growing as a gateway to better financing as an increasing number of institutional investors pledge to remove fossil fuels from their portfolios by 2030, highlights Daisy East, partner at London law firm Watson Farley & Williams. East deals with mining financial transactions, which is of particular relevance to sustainability concerns
"Banks are saying they will continue to invest in mining, but while also imposing very high environmental standards across the board; institutional investors, commercial banks, development, finance institutions, and government funding, they're all looking to see more of that," says East.
Transitioning from fossil fuels for renewables for onsite power generation is, compared to other areas, one of the least complex ways for miners to boost their sustainability credentials and lower their greenhouse gas emissions. In Australia, where mines are typically remotely located in vast open spaces with strong heat or wind, such facilities are particularly well positioned to make this transition.
How miners are adopting renewables
There are two key ways miners can choose to do this: via a standalone mini-grid, owned and operated by the miner or by a third party; or via a power purchase agreement with a local supplier.
Goldfields Agnew mine, located around 375 km north of Kalgoorlie is one of Australia's first mining operations to be predominantly powered by renewable and low-carbon energy. The site has a microgrid combining wind, solar, gas, and battery storage that is owned and operated by energy producer EDL. 
The system was borne of a $80.2m (A$112m) investment, of which $9.7m (A$13.5m) came from ARENA as part of its Advancing Renewables Program. The microgrid hits 50%-60% of renewable penetration consistently with a natural gas generator used as back up.
Stuart Mathews, executive vice president of Gold Fields, has said the system has been 'seamless' and cost around the same as the fossil fuel equivalent. The company is already planning to install an additional twelve wind turbines at its nearby Granny Smith mine, which already benefits from 8MW of solar panels with a 1MW / 2MWh lithium-ion battery.
This supply will be connected to the Agnew micro-grid and will reduce fuel consumption by 10%-13%, according to the company.
Similarly, Christophe Fleurence, vice-president business development for Africa at Total Eren, says more affordable renewable energy production and storage technologies have driven down energy costs.
According to Fleurence, the mining industry can drive down its energy costs by up to 25% for existing operations, and 50% for new mines which are specially designed to maximize renewable energy usage. He warns project owners must engage a long-term project reflexion over the life of mine: choosing renewables means choosing competitive energy over the long run.
"They will then have to decide if they want to fund themselves or externalise renewable energy projects. I have seen too many projects stranded or delayed by lack of experience or financial strength, every year counts when the life of your mine is five or 10 years," he explains. "The best risk mitigation strategy is to engage with a best-in-class business partner."
Total Eren has just signed a memorandum of understanding to develop a solar PV project for the supply of electricity to the Tharisa mine in South Africa. For this approach, where the power system is standalone and built from scratch, typically by a partner company, miners should be aware of 'project on project risk' says East.
"This is where miners run the risk that a mining project is ready but the power plant is not: miners should ask who is best placed to build it and what are the risks that need to be thought through?" she explains.
Miners in other regions have also shifted to green fuel for their operations where it has proved a better source of supply than fossil fuels. These include the Chilean mining industry, which was an early adopter due to most of its mineral deposits being based in the remote Atacama region.
In 2013, state-owned Codelco developed the 34MW Pampa Elvira solar power project that annually contributes 54,000MWh of thermal energy to the Gabrial Mistral copper mine, replacing 85% of the fossil fuel used. The US, Canada, South Africa and Sweden also have a growing number of projects successfully using renewables.
Hastening the pace of adoption
In 2018, a report by Fitch Solutions noted that around 1GW of renewables has already been built at mining sites across the world, with another 1GW in the pipeline, both figures that are likely to have grown significantly since. Good news, but the pace of change could be 'faster,' especially for smaller miners, says Jan Mellmann, another partner at Watson Farley & Williams.
"Junior miners wanting to develop projects will naturally find it more difficult, they're struggling to raise the money already and if they then have to add something else on top, they might find that is a bridge too far," Mellmann explains, "Or it might mean the project takes another year or two to get greenlighted, this is where the super majors, banks and trading houses can have an impact."
Beyond technological challenges, regulation has a role for speeding up change. "Regulation has a strong influence because it can be a prohibitive factor to doing something positive – for example in South Africa it was mandated that mines could only get power from [state-owned] Eskom – but it can also be a positive driver," says Mellman. "For example, EU taxonomy [the carbon border adjustment mechanism] indirectly requires energy projects to show what's in their supply chain, including from mining."
In Australia the Emissions Reduction Fund, a $2bn (A$2.8bn) fund that incentivises emissions reductions by allowing industry to sell carbon abatement back to the Government and the Safeguard Mechanism, which ensures that carbon abatements sold to the government are not offset elsewhere in the economy. Arguably the government could do more such as following the European example and implementing carbon taxes or trading.
But ultimately, the mindset of miners, driven by investors, government and public pressure, is shifting, which is important.
"The good thing one can take away from all of this is mindsets are changing and continue to change, that will be for the better, but it will take a while to work its way through the industry," concludes Mellmann.