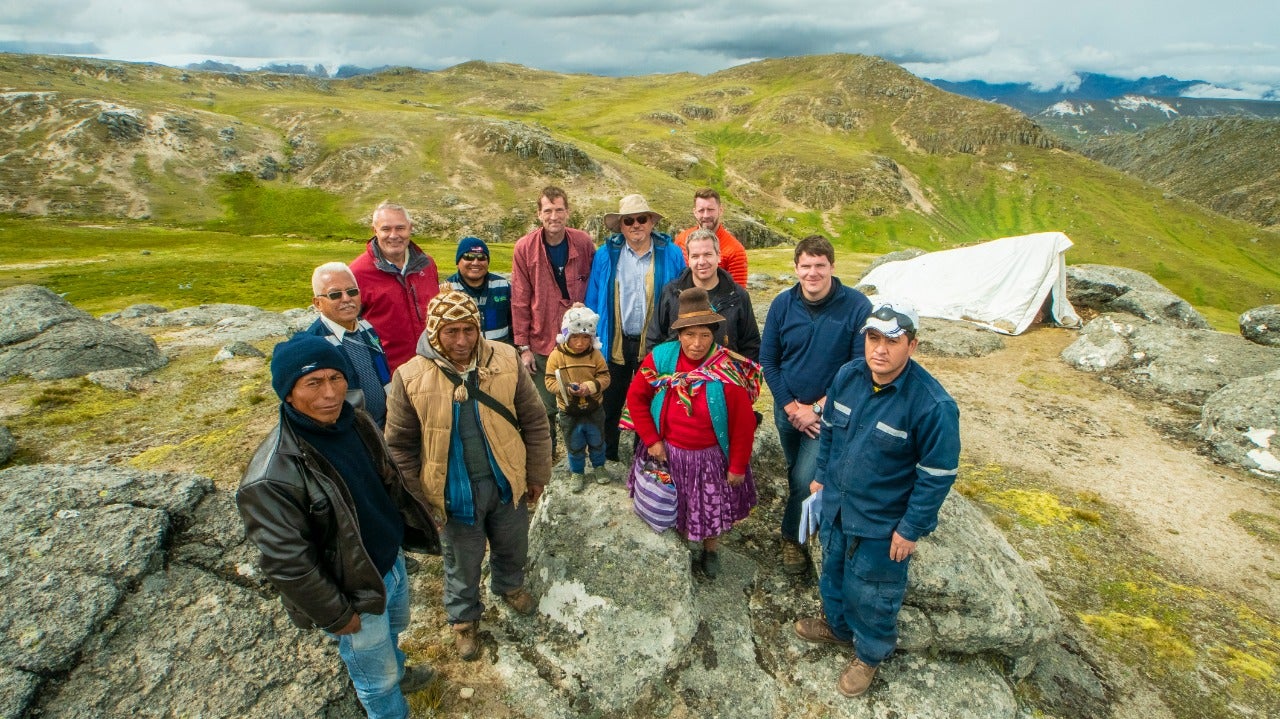 In July 2018, Canadian mining company Plateau Energy Metals began developing a lithium deposit in Peru. The minerology is unique, offering a hard rock alternative to the brines that have made South America the centre of lithium development.
The development has been welcomed by the government, which is keen to take advantage of lithium's boom thanks to the growing demand for batteries driven by electric vehicles.
The project goes along with the companies uranium project in Peru, which caused some concern due to the safety fears around the speed with which legislation designed to promote this type of mining was passed. Peruvian President Martin Vizcarra announced midway through 2018, that he expected new laws to be passed within just six months after Plateau identified a lack of regulations as an obstacle according to Reuters. These are unfounded though, according to Plateaus CEO Alex Holmes, who is optimistic about Peru's mining future.
Molly Lempriere: Could you just tell me a little about Plateau's lithium discovery in Peru?
Alex Holmes: In 2017, around November, the company announced a discovery hole of what we now call our Falchani lithium project. The work was originally to do with prospecting and target generation, but the company identified an area that was a high priority drill target, and that's when it made the lithium discovery.
At first, Plateau actually didn't know what it had, until it sent its result away to a lab, and it came back as a lithium discovery. So Lawrence and team sent off samples from the same area to two different labs just to verify this, and sure enough that was the start of our Falchani lithium project.
Fast forward about nine months, our team drilled off to our maiden resource, which was announced in July this year and we continue to explore today to expand it. We're now on the path towards putting together its first preliminary economic assessment.
ML: How does the deposit compare to established mines Argentina and Chile?
AH: In those areas there are brine projects, they're pumping a lithium rich saline solution out of underwater lakes or underground sources. In our case, it is a hard rock project, it's the first lithium project of its kind in Peru, and it's very large.
The rock material is a unit called a lithium tuff, which is a hardened volcanic ash. There should be volcanos in proximity to the brine projects, where water has leached through lithium rich volcanic units and extracted lithium mineralisation along the way, and then deposited it under the salars.
The difference in the brine projects are that they're a different operating scenario, and they're significantly lower grade, our project is anywhere from five to ten times the grade of the lithium projects.
So it's different, but it could actually put Peru on that map as part of the lithium triangle. Or maybe it's a square now.
ML: How important for the development of the lithium project was the president's move towards greater legislation?
AH: I think any company looking to advance any kind of project that gets the president of the country to talk positively about supporting the projects would be pleased.
I think it's really positive to see that level of governmental support, it's on their radar. It's in the jurisdiction of Peru that already has operating mines but is not necessarily the most economically prosperous region of Peru, so I think by us working with our host communities and moving our project forward we could be a significant contributor to the regional economic situation.
ML: How will the project affect the region environmentally and economically?
AH: Economically it's difficult to say with any exact numbers at this point, but in broad terms, I'd like to say that mines build communities. If you look at the work we're doing now, creating local employment and supporting community programs like the milk program, like roads so that it's easier to access for some of our communities, there are already small little local things that at our stage in the company are appropriate.
But as we advance we'll need skilled employees, and some of them will come from the towns and villages closer where there will be training. I think it's part of responsible mining, creating sustainable opportunities, because mines don't last forever.
Environmentally, again as part of responsible mining I think any company really needs to adhere to best practices, certainly as a Canadian company we'll be looking to bring in best practices when it comes to environmental stewardship as we advance the project.
The studies around environmental assessment are underway right now; we've completed what's called a baseline study which is effectively a study to establish the scope of work that needs to be undertaken as part of an environmental impact assessment. That's been lodged with SENACE the government authority in charge of environmental impact assessments.
It's been accepted by the communities, so what that allows us to do is that we start the environmental impact assessment work which is roughly 18-24 months of evaluating baseline data, understanding all the different flora and fauna, the social-economic impacts etc. and leading up to a completed and approved EIA, is all part of that permitting process.
ML: There have been some concerns over how quickly uranium legislation is pushed through, what are these? ?
AH: With regards to production of the uranium, there are a number of countries around the world that, from both an employee health and safety standpoint and an environmental standpoint, safely mine, process, and produce uranium. Canada, Australia, you name it.
With regards to the legislation, our uranium project is more advanced but we still need the preliminary economic assessment completed, which we're planning to update by the end of the first half of this year. From there, we're about 18 months to feasibility study. So call it a year and a half from there, and along the way we'll be looking for strategic partners in the sense of off-take. Uranium is a market where you need to have people that you can sell it to, an end-buyer, the utilities ultimately.
That's under a perfect scenario, so you're talking about an 18 month build, 18 month for feasibility, you're looking at three years out from mid-next year.