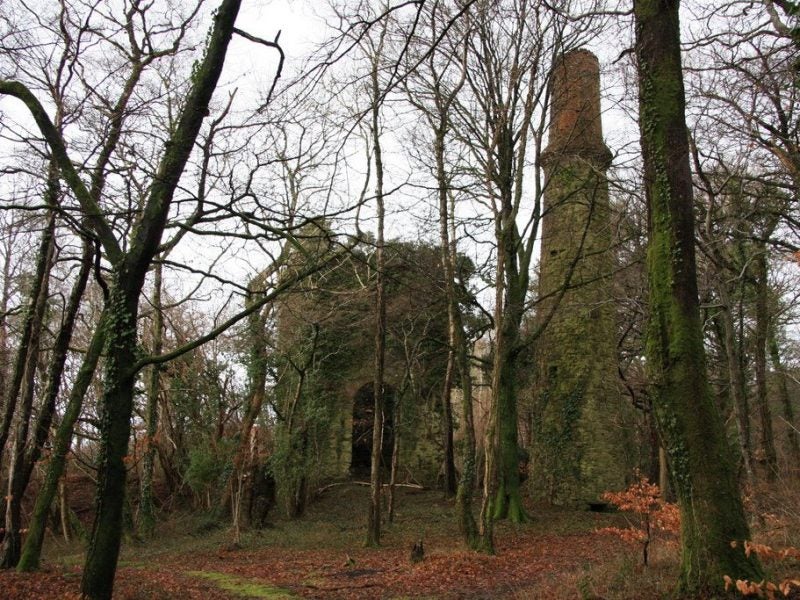 The UK has no specific critical mineral strategy
Critical minerals are used to create products of strategic importance for many UK sectors, but the UK has no specific critical minerals strategy and no single department has responsibility for policy regarding these important materials.
Speaking at a conference in May 2019, Mineral Products Association CEO Nigel Jackson said: "Mineral products make an important contribution to the UK economy and underpin almost every aspect of our way of life, from our homes, schools and hospitals to the transport and energy infrastructure we take for granted.
"But the ongoing supply of these essential minerals cannot be assumed. They need to be planned, monitored and managed to ensure that the right materials are made available in the right place and at the right time to ensure a sustainable, cost-effective supply is maintained to meet the nation's needs. "
Despite this current lack of a specific critical mineral strategy, the UK government has set out some plans to address the security of its critical mineral supply. These include the plans set out in 2018 to reinvigorate the 2012 Resource Security Action Plan, which includes improving government oversight of critical minerals.
The UK government has also invested in initiatives that focus on development and research across the UK, with a number of research centres and collaborations aiming to create a UK elements strategy.
Demand for critical minerals is increasing
Critical minerals have seen increased global consumption due to rapid technological developments including low-carbon technologies, as well as the rise of digitalisation across a number of infrastructures.
This is especially true for the UK, with recent zero-carbon pledges made by the UK government increasing demand for these critical minerals. The UK's ambitious net-zero emissions target for 2050 will require significant investment in renewable energy technologies such as solar and wind power, which will need a number of critical minerals for magnets and fuel cells.
Digitalisation is another important part of the transition to renewable energy as physical assets are replaced with electronic ones, and the hardware needed to support the upgraded digital infrastructures will require a number of critical minerals for energy-efficient components, particularly if these digital solutions are implemented at scale.
The UK government has also set a target for all new cars and vans to be effectively zero-emission by 2040, and these energy-efficient vehicles will need critical minerals for their electric motors and hydrogen fuel cells.  Other countries such as France and China have announced similar zero-emission plans, which is expected to further increase demand for critical minerals.
Andrew Bloodworth, science director for minerals and waste at the British Geological Survey says: "The thing that the UK should probably be concerned about is the development of battery-powered vehicles, as the raw materials needed for these batteries- cobalt, nickel and lithium- are rather different from the ones we use now."
"We need to ensure continuing supply of these materials, and be aware that there will be increased competition for them, if we want to develop this market."
According to the UK Office of Science and Technology, the variety of materials used in products is increasing, with microchips containing around 60 metals rather than the 20 they needed in the 1990s. This has caused the rate of metal usage to rise in recent years, with more than 80% of the total global production of rare earth elements, indium, gallium and platinum group metals occurring since 1980.
China is still the go to producer of critical minerals
China is the main producer of 31 of the 44 critical minerals on the European Commission's 2017 list, accounting for 95% of the estimated global production of gallium, 82% of tungsten and 71% of both antimony and rare earth elements.
Over 90% of rare earth elements used for permanent magnet generators in wind turbines (mainly dysprosium and neodymium) are mined in China, the only country with a complete mine-to-magnet value chain.
This situation could complicate supply for the UK due to China's recent investments in zero-emission technology. According to GlobalData analysis, China is expected to lead global growth of solar photovoltaic capacity to 2030, with more than 25 GW planned to be added annually. About a third of the global capacity addition from 2019-2030 is set to be from installations in China, which will drive consumption and demand of critical minerals such as gallium used in solar panels.
With China being such an important producer of critical minerals, the country's trade policies have a significant effect on the prices and availability of these materials. In 2010 China reduced its export quotas for rare metals by 40%, which caused the prices of some rare earth elements to increase in the region of ten- to 40-fold.
China and the US have also imposed a number of tariffs on each other's goods since May 2019, which has prompted speculation that China may limit exports of rare earth elements to the US and raise prices for these materials on the global market. For the UK, this could make it difficult to import critical minerals or develop infrastructures to produce them locally, something that will be especially important once the UK leaves the EU. Brexit, furthermore, could put the UK in an uncomfortable diplomatic position between two global superpowers without EU support.
Opening mines could ensure security of supply
One solution to the problem of security of supply for UK businesses offered by the UK Office of Science and Technology is opening new mines and expanding existing assets to ensure a supply of critical minerals without relying on imports.
The US made similar plans to encourage domestic production of critical minerals and reduce dependence on overseas suppliers in February 2018.
In response to the UK Office of Science and Technology's report, SP Angel said: "Our view is that if the UK wants to get serious about protecting its raw material supply chain then it needs to support the AIM mining sector, which has been funded by institutions and other investors in recent years but could use some extra help to meet the capital requirements of drilling, feasibility and construction work."
The report notes that technological innovations could open up mining opportunities in the UK from previously inaccessible resources, such as deepsea mining.
However, the report adds that while expanding the UK's mining portfolio would provide extra sources of raw material, supply issues could still be encountered at later stages of the value chain, warning that "dependence on a monopolised value chain may leave users open to risk of supply disruption and restrict the ability of market entrants to open new mines, refineries or recycling centres."
Opening and expanding mines could also be at odds with the UK's zero-emissions targets, as mining operations are very energy-extensive and would require significant energy generation from either fossil fuels or renewable energy sources, which themselves require critical minerals.
Recycling is a solution, but not the only solution
Another solution to the UK's security of supply problem suggested by the UK Office of Science and Technology is recycling and reusing critical minerals, making use of increasing electrical waste.
Recovering critical minerals from recycled materials reduces the need for extraction and the energy demands associated with mining- for example, recovering cobalt from scrap only requires 7–14% of the energy needed to extract it from ore.
However, the report notes that successful recycling is dependent upon the whole recycling chain being economically viable, from waste collection to the sale of recycled materials.
The necessity of this viable recycling chain means the effectiveness of recycling as a solution to supply risk would be affected by the EU's low rates of recycling- only 12 of the 44 materials on the European Commission's list have an end of life recycling input rate of 10% or higher.
Recovering materials from waste electrical and electronic equipment is challenging due to the low concentrations of these critical minerals in said equipment- the report states that recovering one tonne of indium would require 3.85 million LCD TVs.
Recovered materials are also often of lower quality than mined materials, which limits the effectiveness of recycling as an alternative to mines or imports. For some critical minerals, such as germanium and gallium, there is no technology available to recover them.
The report suggests a "circular economy" approach to recycling, recovering resources at their highest quality to keep them in circulation for longer, as a way of solving the problems with recycling.
This approach includes practices that consider product disposal by avoiding complex metal mixtures, as well as developing methods to effectively separate critical minerals and introducing schemes to make manufacturers responsible for the entire product life-cycle.