O-Pitblast develops innovative blast and design software for the mining industry.
Our solutions focus on modernising excavation and mining operations by providing a new way of managing, measuring, designing and evaluating blast cycles.
Blast and design software for the mining sector
O-Pitblast's software for Microsoft Windows allows engineers to import topographic data from their operations to plan all phases of blasting operations.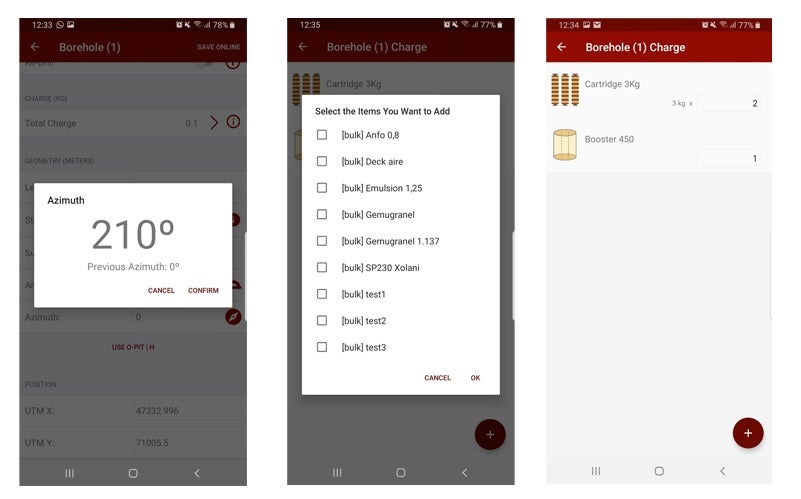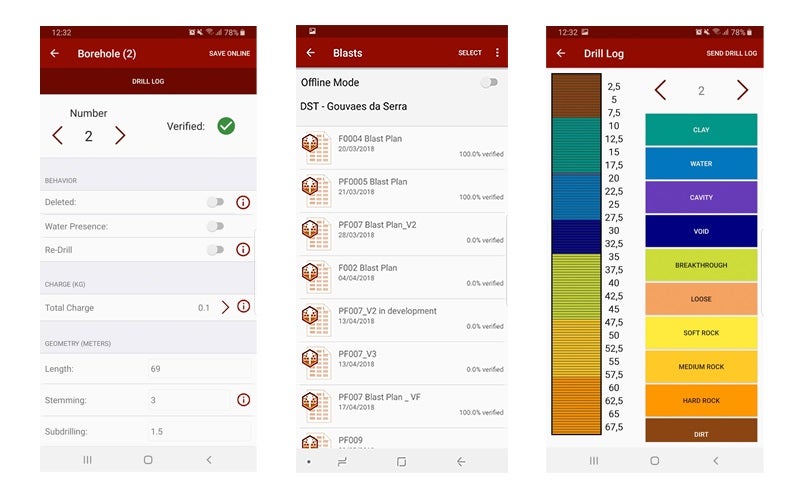 O-PitAPP optimises field data collection and processing operations.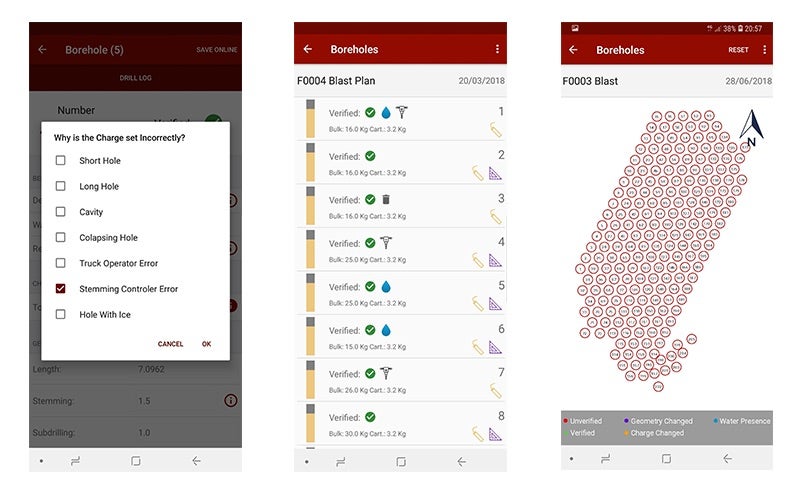 The app allows operators to manage and coordinate boreholes.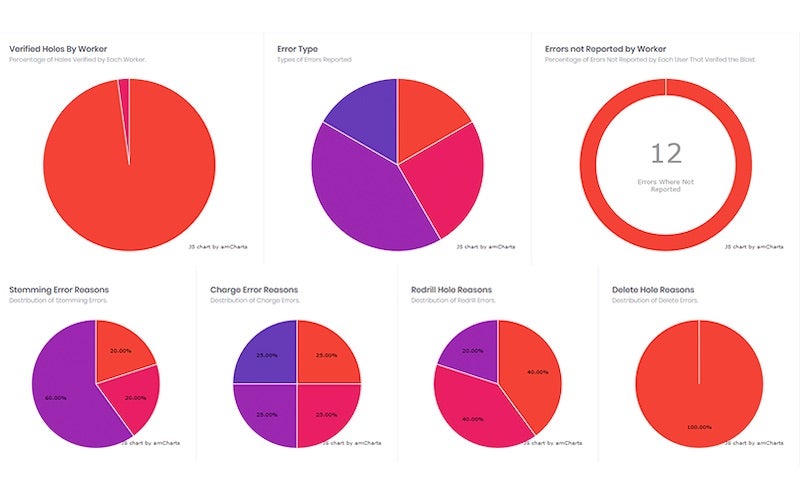 The image shows error reasoning for a wide range of blast holes.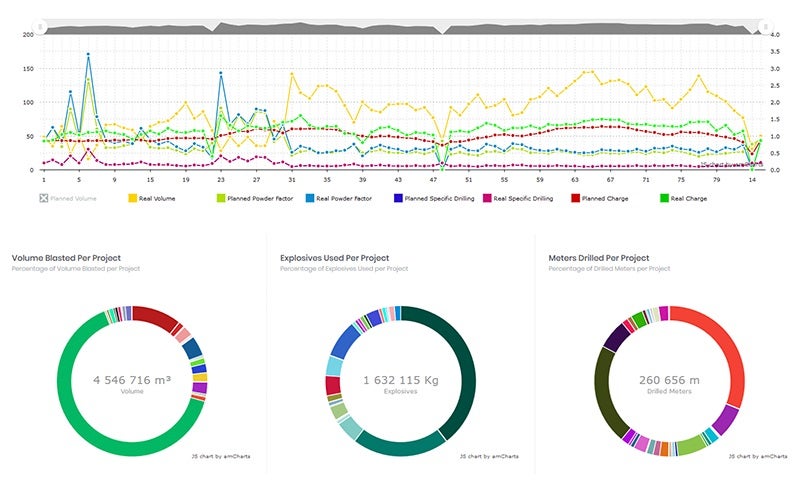 Our analytics function offers blast data visualisations.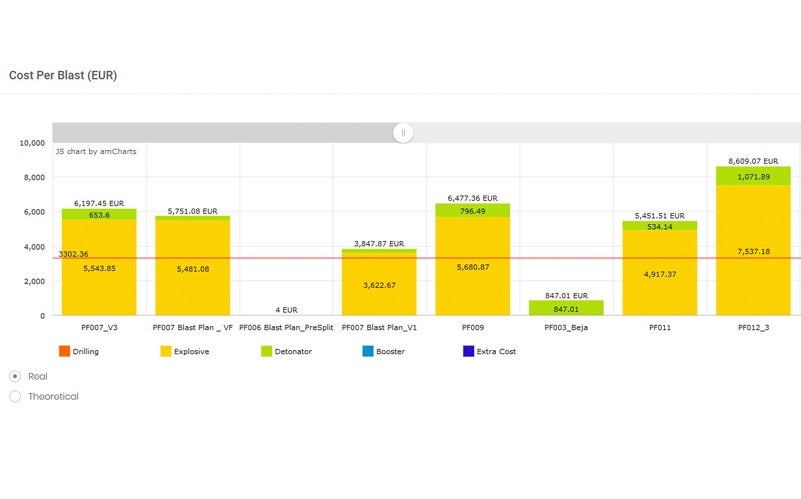 The analytics display cost per blast.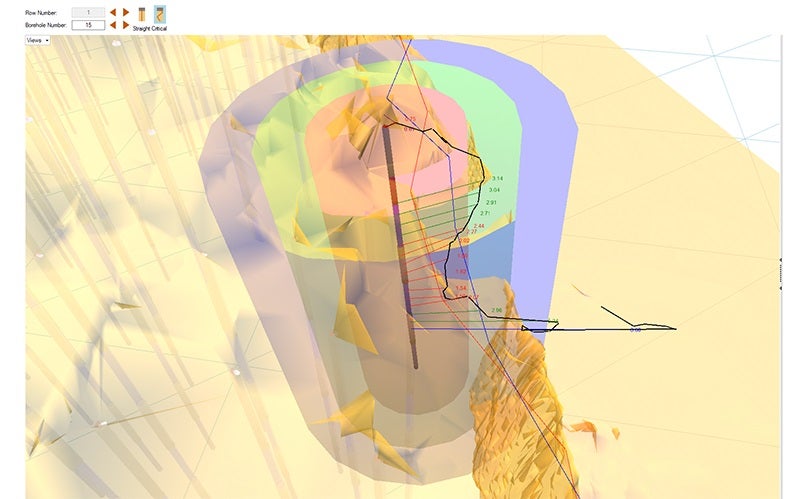 Our solutions offer operators with a modern method of creating, measuring and monitoring blast cycles.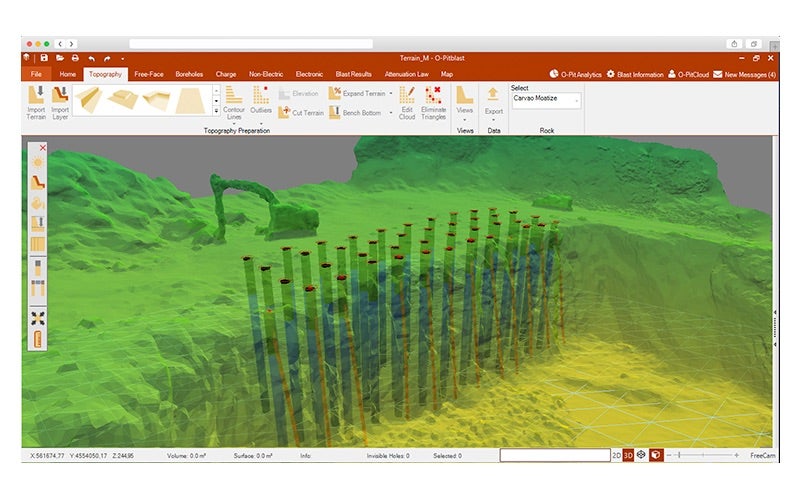 The images shows blast hole characteristics.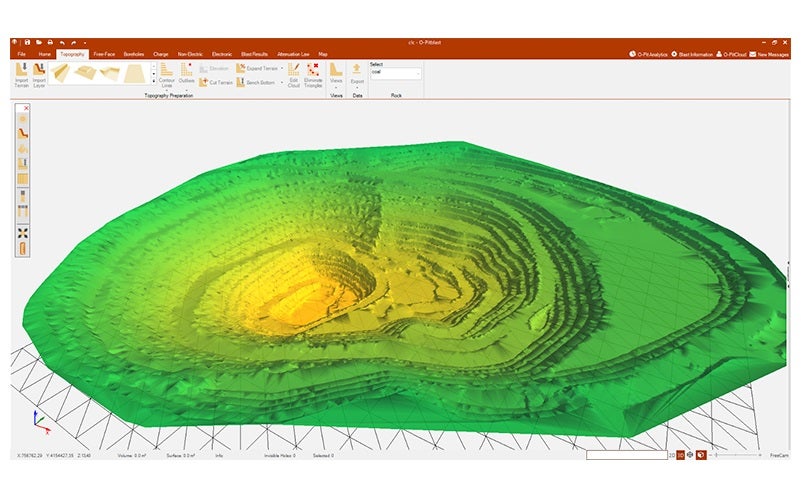 Engineers can import topographic data from their blast operations into the platform.
Suitable for mines, civil works and quarries, our solutions oversee topography, drilling, loading and timing processes to control the results of configured explosions, and predict and control vibrations.
Our software is capable of importing and managing critical information; creating plan decks, charge rules and blast hole information; and offering predictions related to fragmentation and vibration levels.
Data management solutions for mine fields
In blast operations, field data collection and processing are an intensive and slow labour, hence requiring several hours of work that affect mine productivity.
Designed to enhance time and resource consumption, the O-PitAPP Android application allows real-time monitoring and registration of all field operations by an engineer or operator. It enables personnel to verify the progress and validate key performance indicators (KPIs) of a blast, as well as control a charge in each blast hole.
Key features of O-PitAPP include:
Online control of blast projects
Inviting potential engineers to participate in projects
Blast plan download via O-PitCloud
Introduction of hole data such as length, inclination, position, azimuth, diameter, stemming height and water presence.
Addition of bulk explosives or blast hole deletion
Blast hole uploads and report generation
Analytics and report generation capabilities
An integral part of O-Pitblast's software package, its analytics function creates accurate reports that are designed to enhance processes.
O-Pitblast Analytics offers visualisations of the planned data, records all field activities and planning deviations, generates compliance reports, and identifies hazards and control quality problems.
Key features of our analytics platform includes:
Report of blasting timing control
Relations between theoretical and real values: blasted volume, powder factor, specific drilling and charging
Blast KPI relations, location overview, operation information and cost breakdown
About O-Pitblast
Based in Porto, Portugal, O-Pitblast© is skilled in blasting operations with experience in Europe, South America and Africa.
We have a multidisciplinary team comprising internationally skilled personnel with expertise in mining engineering, statistics and mathematics, as well as the development of blast design software.