Shangoni Management Services is an environmental, health and safety (EHS) consulting company for the mining sector.
We specialise in facilitating authorisations and providing solutions for management systems, legal compliance risks and technical EHS challenges.
EHS consultancy and training services for the mining sector
Shangoni's consulting, advisory and training services aim to prevent and minimise environmental risks and liabilities, which result from potential legal non-conformances, environmental damage or the social wellbeing of local communities.
Shangoni Management Services
We achieve our corporate goals through the commitment of a multidisciplinary, competent team and in-depth industry expertise to ensure high-quality services within the agreed budget and timeframe. We also have a network of competent scientists to conduct specialist studies.
We provide a wide range of environmental authorisations such as:
Environmental impact assessments (EIAs)
Water use licence applications (WULA) and integrated water and waste management plans (IWWMP)
Environmental management plan (EMP) development and performance assessment
Rehabilitation and closure plans
Closure risk assessments and execution plans
Financial provision for decommissioning
Management system solutions
Integrated EHS management systems
Onsite EHS compliance officers / practitioners
EHS system audits and training
Leadership training
In addition, we offer an extensive range of EHS legal compliance services such as air quality monitoring and modelling, biodiversity studies, due diligence audits, specialist environmental technical services, and surface water pollution assessments.
Specialised EHS services
Shangoni offers experience in the necessary processes to prepare and submit various applications for both mining and non-mining companies.
These include baseline investigations feasibility assessments, public participation processes, impact assessments, and related permits and authorisations.
In addition, Shangoni helps you to manage the impact on surface water resources in compliance with regulatory and leading practices.
EHS management systems
Shangoni develops and maintains EHS management systems aligned with international best practice standards for environmental management systems (ISO 14001), occupational health and safety management systems (OHSAS 18001 / ISO 45001), and risk management systems (ISO 31000).
Initiated with the development of a HSE risk management framework, our risk-based approach focuses on coordinating and integrating strategic and operational HSE risks into existing business processes.
The framework offers the foundation to implement the measures to alleviate HSE risks through elimination, engineering, monitoring, substitution or administrative controls.
Geohydrological services
Shangoni AquiScience offers a wide range of geohydrological and additional environmental services for water management applications for the farming, industrial and mining industries.
The unit focuses on groundwater availability, movement and quality for household, agricultural and industrial applications, as well as the quantification of land contamination and waste classification.
Our geohydrological services include:
Acid mine drainage prediction
Aquifer testing to determine aquifer parameters and sustainable yields
Borehole drilling supervision and logging
Determining aquifer mixing and age using stable and radioactive isotopes
Geochemical characterisation of mine residue
Geophysical studies for siting monitoring boreholes or for industrial and household supply
Groundwater flow, contaminant transport modelling and pollution assessments
Hydrochemical evaluations and fingerprinting
Pollution plume and radius of influence modelling
Sampling and monitoring of ground and surface waters
Site characterisation assessments and baseline studies
Wellfield management
Shangoni AquiScience also develops groundwater numerical models to create solutions and predictions in scenarios such as mine dewatering solutions, wellfield management and groundwater supply strategies, as well as predictive risk-based scenarios.
Water monitoring services
Shangoni AquiScience can assist you with customised water monitoring services designed to meet your requirements. Fieldwork is per¬formed by trained technical personnel in compliance with South Africa National Standards (SANS).
Our SANS-accredited laboratories are used to analyse samples.
Shangoni's services include surface water quality monitoring, upstream and downstream impact evaluations, drinking water and compliance monitoring, in addition to groundwater quality and water level monitoring.
About Shangoni
Shangoni is based in Gauteng, Kwazulu Natal and Western Cape, South Africa, and was founded in 2000.
A Venda word translating to 'of the earth', or 'for the earth', our company name reflects our African roots and our commitment to the preservation of our planet and communities.
Our risk-based approach aims to manage strategic and operational HSE risks through the effective integration thereof into existing business processes.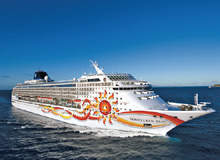 The New Clydesdale Colliery (NCC) is an integrated thermal coal mine located in the Kriel district of the Mpumalanga province in South Africa.
Shangoni attended the fourth HSE conference in Ndola, Zambia, on 1-2 November 2018.
Shangoni Management Services