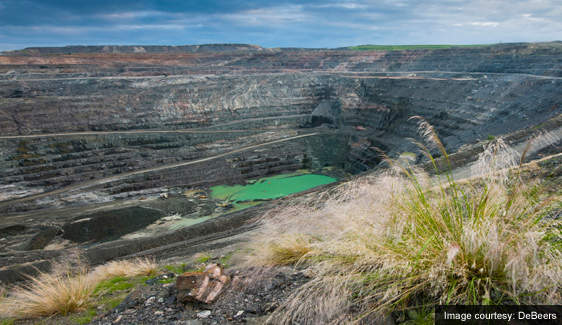 The Venetia diamond mine is 100%-owned by De Beers Consolidated Mines.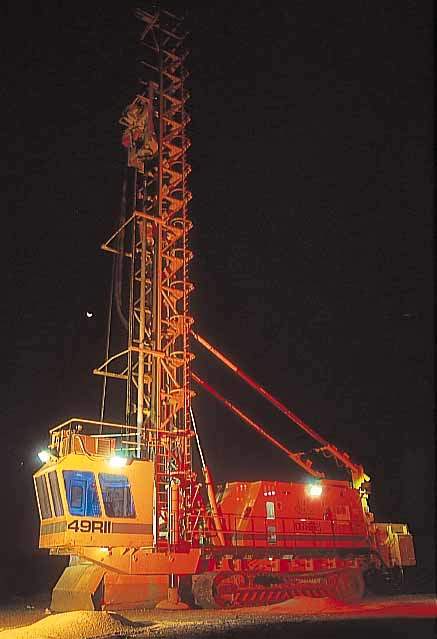 Drilling at night in the open pit. Venetia is situated near Messina in South Africa's Northern Province.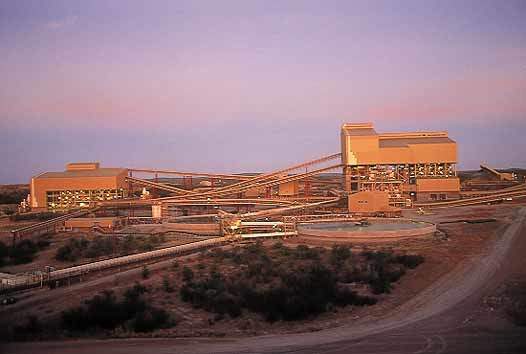 The plant at dusk. Venetia is the first diamond mine to achieve certification of the internationally recognised quality management system, ISO 9002.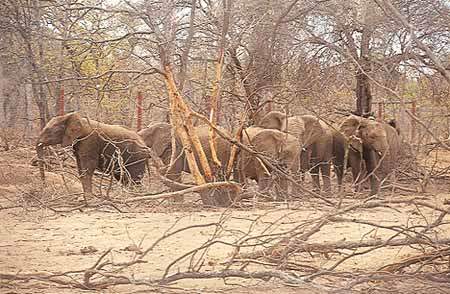 Lights have been placed strategically and kept to a minimum to prevent disturbances to game.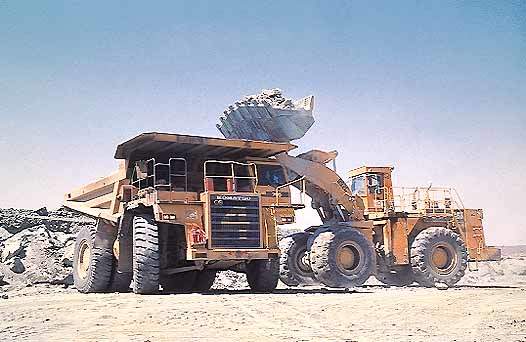 After the surrounding earth and rock have been removed to expose the kimberlite, the ore is blasted and loaded into trucks.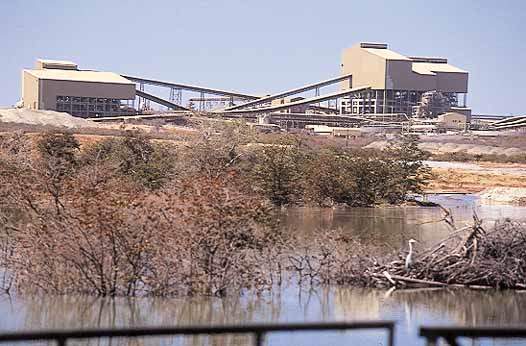 Inside the treatment plant, the kimberlite is further crushed, washed and screened into different sizes.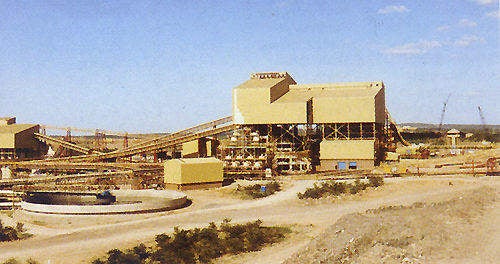 The Venetia Process Plant incorporating Bateman machinery. Diamond mining and recovery is a clean operation. Processing of the ore uses no toxic chemicals and produces no chemical pollutants.
The Venetia diamond mine, which opened in 1992, is De Beers Consolidated Mines' flagship operation. Situated 80km from Musina (formerly Messina) in Limpopo Province, and involving an investment of R1.1bn ($400m), the mine is South Africa's largest diamond producer, with an output of about 4Mct of diamond.
Venetia has been operated by De Beers with The Saturn Partnership, in which Avmin (formerly Anglovaal) had an 87.5% holding, having a 50% profits interest. Avmin sold this interest to De Beers for $590m in 2000, together with its 8% profits interest in the Finsch mine, with De Beers seeking to buy out the remaining Saturn holding to give the company full ownership over Venetia. De Beers Consolidated Mines was formed in 2004 as a black economic empowerment vehicle for the group within South Africa. It is a 100% subsidiary of Luxembourg-based DB Investments/De Beers SA.
Venetia was the first diamond mine to achieve ISO 9002 quality management certification.
Venetia diamond mine development
Diamond-bearing gravels were discovered as early as 1903 close to the Limpopo River, 35km north east of the present mine. In 1969,De Beers launched a reconnaissance sampling programme to locate the source of these alluvials. Viable kimberlite pipes were discovered in 1980, construction of the mine began in 1990 and full output was achieved in 1993.
De Beers is now in the process of developing an underground mining operation at its Venetia mine as it is approaching the depth limit of open-pit operations. The company has announced an investment of $2bn to build the Venetia underground mine beneath the operating open pit.
The Venetia underground project has received all regulatory clearances and will be implemented from 2013 along with open pit operation. De Beers has selected Murray & Roberts Cementation as the favoured contractor for the project.
The underground mine, which will replace the open pit mine, is expected to commence operation by 2021. It will extend the life of Venetia mine up to 1942.
Venetia underground has the potential to produce 96 million carats of diamonds over its 21 year life span.
Venetia cluster geology
There are twelve known kimberlites that form the Venetia cluster. Of the eleven pipes and one dyke system, only two of the kimberlites, K1 and K2, are currently being mined. Some of the pipes were formed in multiple intrusive events, which have resulted in a variety of kimberlite types being encountered during mining operations. The kimberlites are clustered over approximately 3km² while the total surface area of the kimberlites themselves is 28ha.
Open-pit diamond mining
"Venetia was the first diamond mine to achieve ISO 9002 quality management certification."
Venetia is a conventional open-pit mine. Surface mining is expected to carry on for some 20 years and, as the mine becomes deeper, the feasibility of underground operations are being investigated. The targeted pit floor level was at a depth of 400m. A re-evaluation of the pit design undertaken during 1998 reduced the waste-stripping requirements. In order to reduce waste and realise greater value, some initiatives were brought in to optimise the mine design. This allowed the mine to surpass waste stripping target, and hence improved the overall cost per ton mined.
After waste stripping to expose the kimberlite, the ore is blasted and loaded into trucks, hauled to a crusher, reduced in size and conveyed to a primary stockpile. Crushed ore is then conveyed to the main treatment plant for processing. Key equipment in the pit includes P&H and Reedrill rotary drills and O&K RH200E electric-powered hydraulic excavators, the latter being equipped for monitoring and service purposes by direct radio link to O&K's plant in Germany. Loading and haulage is supervised via a GPS fleet management system. Ancillary equipment includes Bell articulated water bowsers, used for road spraying, vehicle washing and fire-fighting duties.
Diamond recovery
Inside the treatment plant, the kimberlite is further crushed, washed and screened into different size fractions. Dense-medium separation is used to produce a diamondiferous concentrate, which is then subject to X-ray fluorescence sorting to separate diamonds from residual waste. After drying, final hand-sorting recovers the diamonds, which are sent to the offices of the Central Selling Organisation (CSO) in Kimberley for classification into some 5,000 categories based on combinations of size, shape, colour and quality.
The recovery plant includes widespread use of Bateman pneumatic conveying systems for handling concentrates, tailings and products. General spillage is handled by a vacuum clean-up system servicing most of the plant equipment. Consisting of a 2,500m-long pipe network, this has over 700 pick-up/collection points, using a mobile vacuum unit to pick up spillage up to 50mm in size.
---
Related project
---
Debswana is the world's leading producer of gem diamonds, contributing about 30% of world output by value from four mines.
---
Environmental
Venetia is located in an environmentally sensitive area and De Beers spent some R17m on initial environmental engineering projects. The 35km-long water supply pipeline and other service supply pipelines are buried, the mine has a state-of-the-art dust control system, and noise and lighting impacts are minimised. The company also established the 36,000ha Venetia Limpopo Nature Reserve adjacent to the mine and moved a large number of animals from a new mining area to the reserve.