Greenbase
Environmental and Sustainability Compliance Solutions

Address
A: Level 9,
105 St Georges Terrance,
Perth,
WA 6000,
Australia
Phone
Greenbase combines science, engineering, and accounting together to provide a targeted managed compliance system to produce accurate and up-to-date solutions and reports.
The company's specialised processes and systems can also be used to transform complex data into clear and easily understandable reports to ensure environmental, social and governance (ESG) compliance.
In addition, the company provides clients with IGAN, a unique, environmental and sustainability accounting platform that can facilitate non-financial risk management. Their systems help to streamline the audit process and reduce external costs, thereby decreasing the need for internal resources while still providing accurate data.
Greenbase has been offering its non-financial accounting and reporting services to the mining sector for over 20 years, collecting and offering data to more than 70 miners across 200 of Australia's largest mining sites. With this data, clients can work to improve productivity, lower costs, and increase environmental stewardship.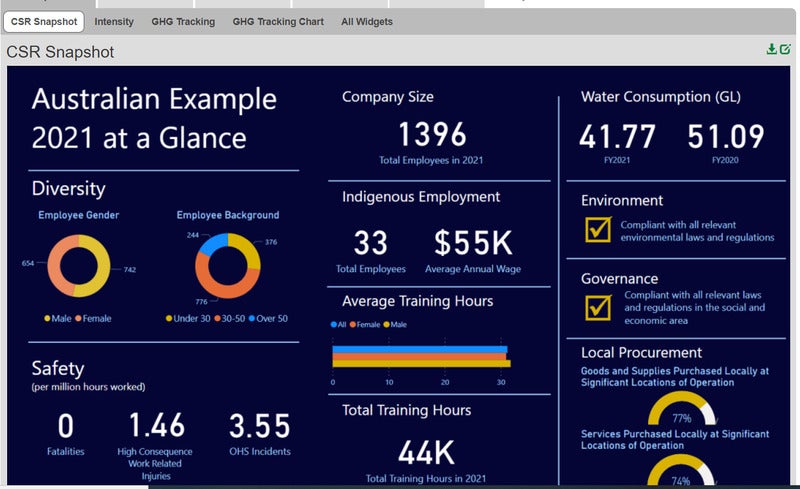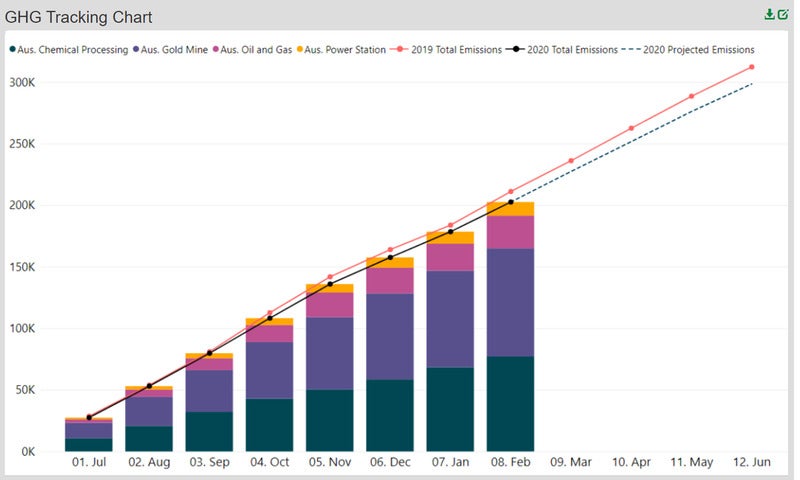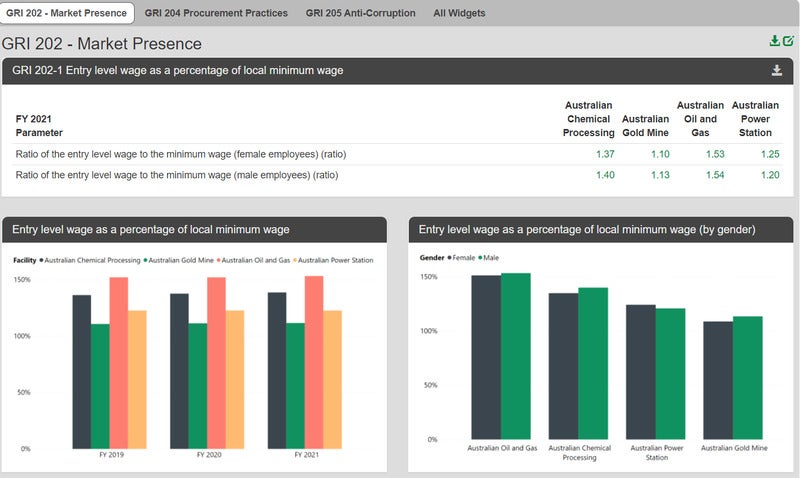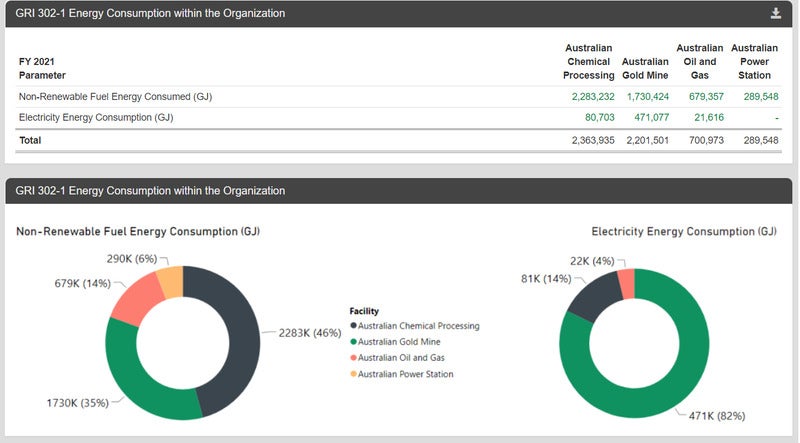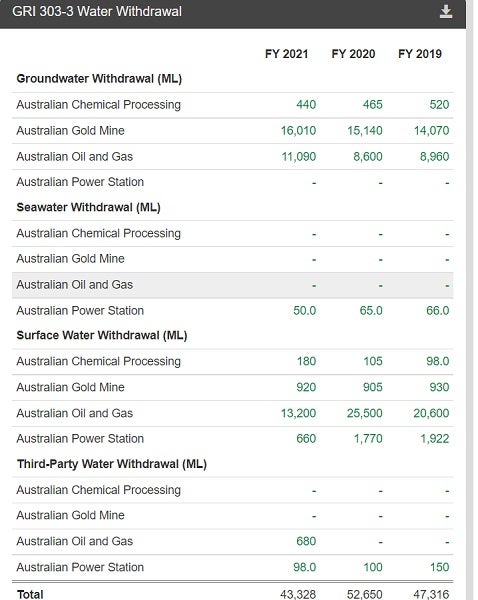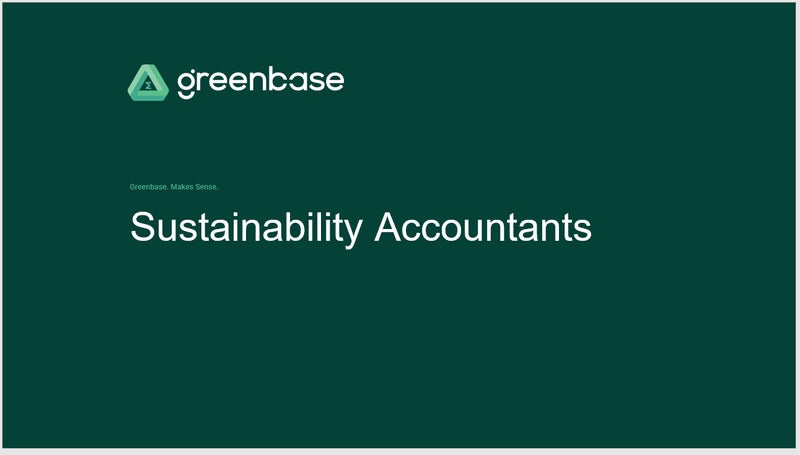 Sustainable accounting capabilities for mine sites
Sustainability accounting takes the standard accounting principles and practices and uses them to collect, organise and record non-financial data. Using scientific methods and extensive, regulatory knowledge, Greenbase helps to provide reports and data sets for business planning and optimisation.
Alongside producing reports, the company also assists with lifecycle assessments, mine closure plan mining rehabilitation funding and environmental risk assessments.
Sustainability reports
Greenbase has helped many businesses across a range of complex, resource-and-energy-intensive sectors such as the mining, oil and gas, and power industries to produce standardised reports to disclose output and success.
A sustainability report contains information about a company's material risks and opportunities that is useful for both internal and external stakeholders. Greenbase can assist companies to identify relevant reporting frameworks and standards, as well as collect, manage and present data in an easy-to-understand format and support ongoing performance tracking.
The Greenbase way is a ten-step report-generating process. It can be applied to any form of non-financial accounting and reporting to produce accurate and detailed reports ready for audit. With Greenbase, a personal environmental and sustainability accountant is available to provide advice at all steps throughout the process to guide clients throughout the reporting cycle.
Non-financial accounting systems
IGAN is a unique, non-financial accounting platform. It is customisable to suit industry needs and gathers calculation methods, data streams and results together in one location to help simplify the reporting process and assist with workflow management.
Reports produced using this software are consistently accurate, detailed, and audit-ready.
Greenbase offers two customisable forms of IGAN services: an outcome-based service with a fixed price and a platform-based service based on the 'pay per use' model.
With a deep understanding of the mining sector, Greenbase's IGAN system will help clients with many different report types from sustainability reporting to National Pollutant Inventory or tracking net-zero pathways.
Global capabilities
With clients all over the world, Greenbase provides businesses with location-specific advice supported by the IGAN accounting system and processes.
More than 250 of Australia's industrial and infrastructure facilities use Greenbase's reporting facilities to create reliable accounting and disclosure reports that continuously adhere with auditing standards.
About Greenbase
Since 1998, Greenbase have been helping clients with their non-financial risks and navigating the complicated process of report generating. They aim to provide industry-leading reporting services specialising in sustainability and environmental accounting.
They have worked across all states and territories of Australia and have delivered more than 5,000 reports on behalf of their clients.
Greenbase
A: Level 9
105 St Georges Terrance
Perth
WA 6000
Australia



Telephone Number




Email Address




Links