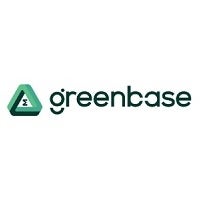 Scope 3 emissions are indirect GHGs that occur in the supply chain of a facility, as a consequence of the facility's activities, from sources not owned or controlled by the reporting company.
The GHG Protocol established 15 categories that Scope 3 emissions fall within, consolidated into the upstream and downstream supply chain activities of a reporting company.
Not every Scope 3 category may be relevant to an organisation, in making these judgements, assessment of materiality matters. 57% of big listed companies identify climate change as a material business risk.
Why report Scope 3 emissions?
57% of big listed companies identify climate change as a material business risk.
Scope 3 emissions are estimated to account for more than 70% of a company's carbon footprint.
Increased awareness and pressure on climate change action.
Insight from Scope 3 emissions allows companies to make informed decisions to reduce their broader carbon footprint.
Why Greenbase?
Specialised services
Greenbase provides expert guidance to assess the materiality and reporting boundary of your Scope 3 emissions. This crucial step ensures reporting can be done practically, efficiently and representative to global reporting standards.
Proven methodology
Completing a Scope 3 report requires a much wider capture of emissions data, which can create a significant burden of reporting for a company. We invest this time so you don't have to.
Business optimisation
Studies have found that by assessing the impact of entire value chain emissions to identify where to focus on emission reduction activities, companies can realise strategic value and increase engagement with stakeholders.