Karmod Prefabricated Building Technologies was established in 1986 in Istanbul/Turkey as a manufacturer of prefabricated buildings, containers, modular cabins and pre-engineered steel buildings.
Providing the leading national and international mining, oil and gas, construction and defense industry companies economic and quality solutions in their projects, Karmod shared many of the success stories of these organizations for years.
With its $50m annual turnover, Karmod has been involved in large-scale mining projects with its modular and environmentally-friendly solutions for prefabricated mining camps containing modular accommodation buildings, prefabricated office buildings, dining halls, clinics, training and education buildings and other temporary and permanent mining camp facilities.
In addition to modular building solutions produced and installed efficiently in a short period of time, Karmod also produces ready-to-use and portable containers and polyester cabins that are energy-efficient and can be comfortably used in severe weather conditions.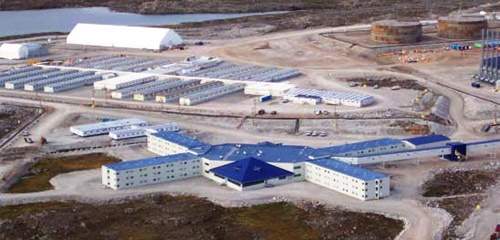 Karmod produces and erects small-scale and large-scale prefabricated camps for mining industry.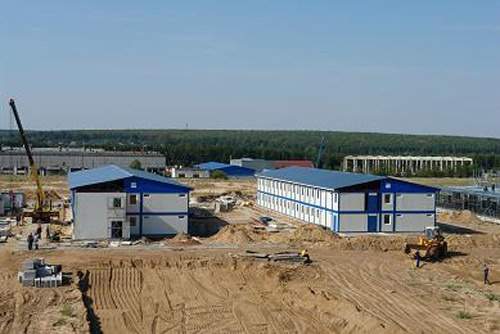 Our modular building system, enabling easy and rapid installation, can serve as remote site buildings, dormitory, dining hall, toilet/shower units, social facility, health center and educational facility.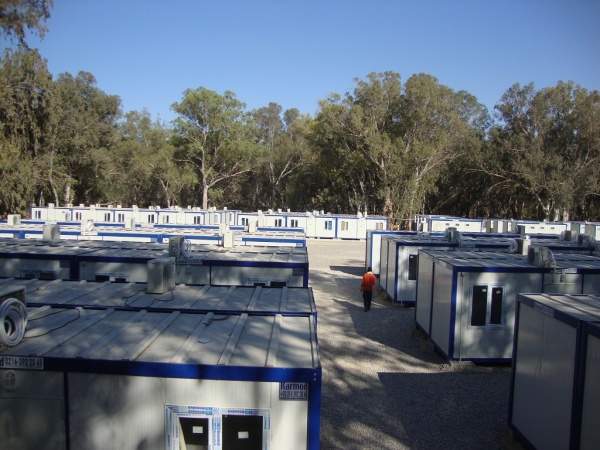 Karmod containers, produced using state of the art manufacturing technology, provide portable, durable and comfortable living spaces for various purposes including offices, accomodation units and restrooms.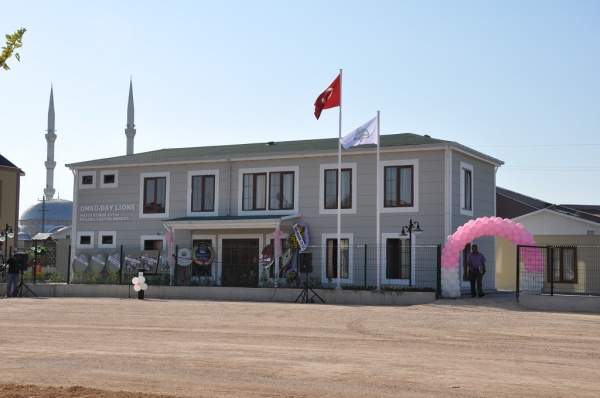 As a production company in the international arena, we apply innovative design approaches to the prefabricated office buildings that are quickly erected via bolted designs using error-free steel members.

Karmod is the global leader in the production of polyester modular cabins that are economical, well-insulated and suitable for all climate conditions.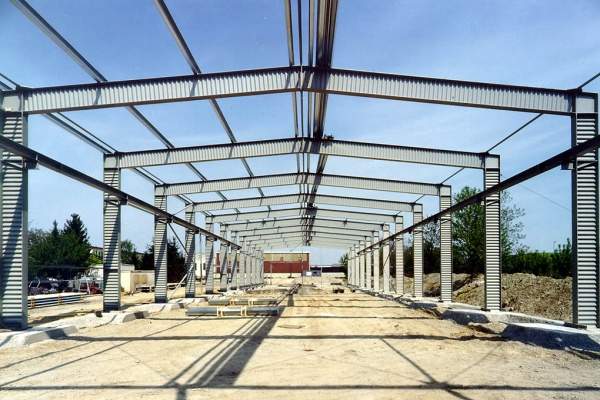 Pre-engineered steel buildings.
Karmod successfully completed challenging projects from Australia to United States and is proud to be exporting products manufactured in modern facilities located on 21,500m² land and equipped with state of the art technology to more than 70 countries.
Karmod's product portfolio includes:
Modular panelized buildings
Mobile monoblock and flat pack containers
Portable polyester cabins
Containerized residential and commercial facilities
Steel houses and villas
Pre-engineered steel structures
Water tanks
Prefabricated mining camp buildings
Karmod offers perfect solutions to the mining industry that enable mining companies to quickly provide their workers with an ergonomic camps customized for their own needs. Panelized system allows Karmod to mass produce economic and error-free modular buildings and easily ship the compact panel units to any international location.
Prefabricated mining camp facilities can be manufactured as single or double storey buildings. Karmods innovative bolted designs are optimized to be erected efficiently and relocated without consuming a lot of time and wasting structural and non-structural elements. Some of the camp products Karmod provides include:
Workforce housing
Mining offices
Dining halls
Health centers
Recreation units
Schools and training facilities
Laboratories
GSM containers
Sanitary shelters
Containerized building system permitting the construction of single, double and three storey structures on site using container-like prefabricated structural units is also widely preferred and competent alternative to panelized system. This option makes use of the advantages of flat pack containers and is open to creative design approaches.
Mining camps built from up to 80m² modular cabins, the global leader producer of which is Karmod, is another solution offered, which is installed using modular and demountable units extended with sandwich cabin panels.
Some past modular camp projects and references
Azerbaijan, BP Shangachal Terminal camp facilities
Iraq, Baghdad, 1600 prefabricated residential housing units on 135,000m² total building area
Libya (Tripoli, Misrata and Benghazi) and Sudan (Khartoum), Containerized workforce camps
Algeria, Kazakhistan and Kongo, Prefabricated workforce camp buildings and containers
Senegal (Dakar) and Eritrea (Asmara), mining camp – modular cabin camps
Somalia, Workforce camp – Modular cabin camp
Turkey, Erzincan, Anagold Mining Company – Prefabricated office building
Turkey, Van, 500 emergency accommodation units – Container homes