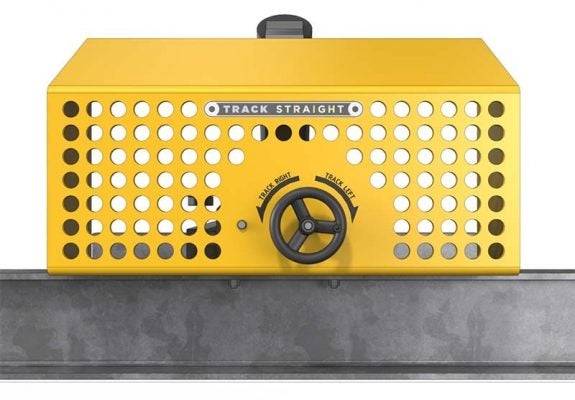 Innovative Mining Services (formerly Track Straight) prioritises safety, efficiency and productivity in its efforts to reduce risks in fixed plant operations within mining environments.
With the aim to develop new solutions for existing problems, we have created multiple patented ideas and adapted new technologies to the mining environment that modernise how to reduce risk. These solutions include our wash down systems and conveyor belt tracking solutions.
Automated wash down nozzles and systems for mine sites
The UniFire automated wash down systems are an ideal example of how new technology can be applied to an old problem to create a safer and more productive mine site.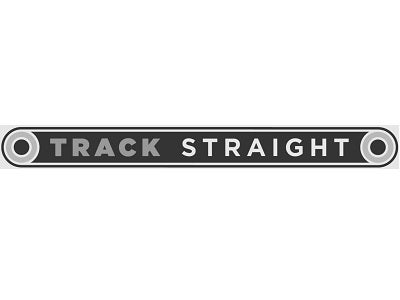 The Track Straight conveyor belt tracking solution allows users to remotely control the conveyor's tracking frames.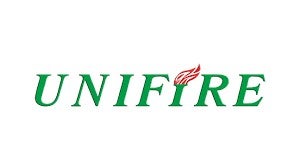 The UniFire wash down systems increase personel safety in hazardous environments while reducing unnecessary time consumption.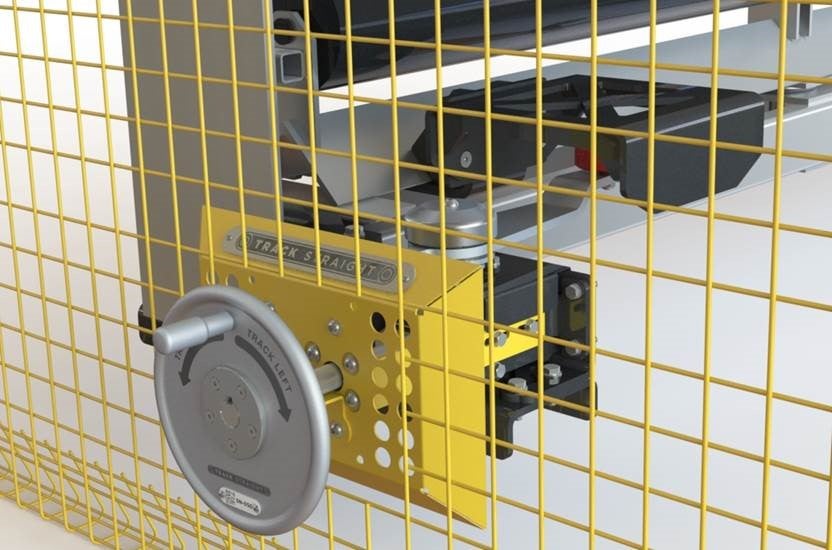 Innovative Mining Services, formerly known as Track Straight, specialises in enhancing safety in mining sites.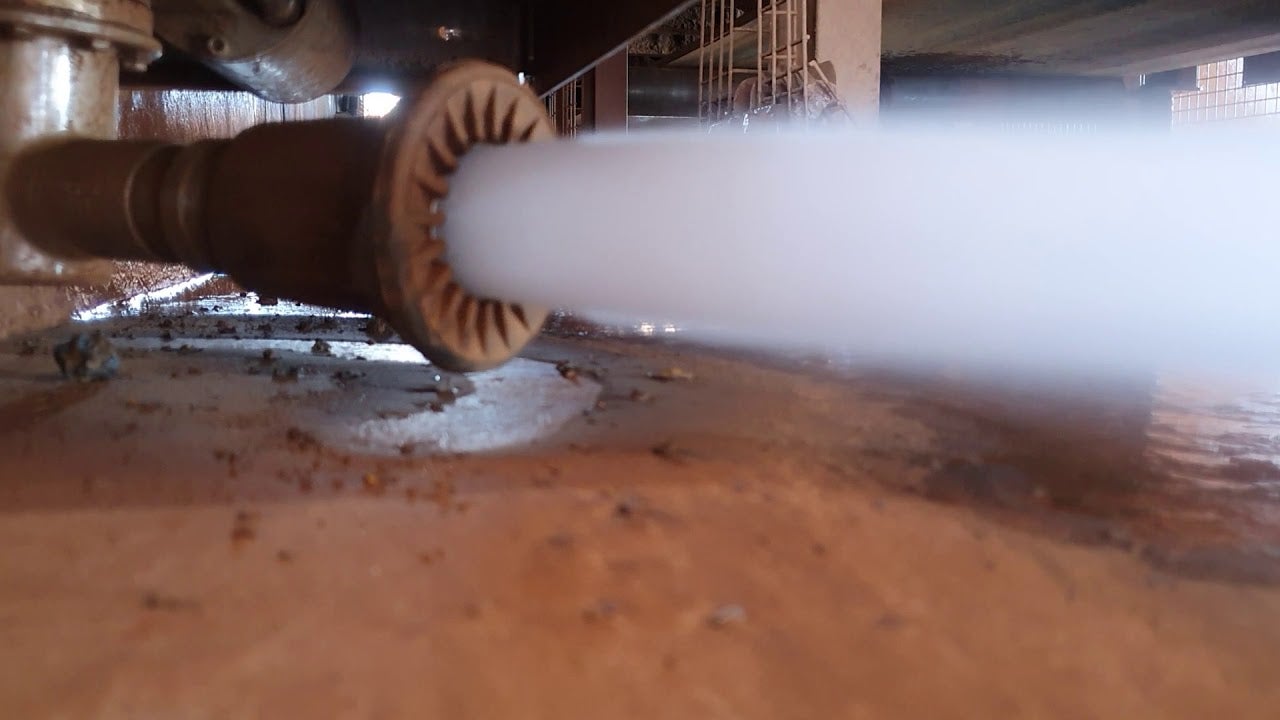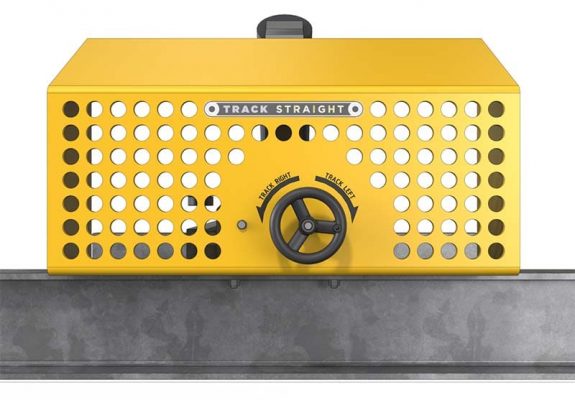 Our conveyor belt tracking systems help to ensure personnel and asset safety.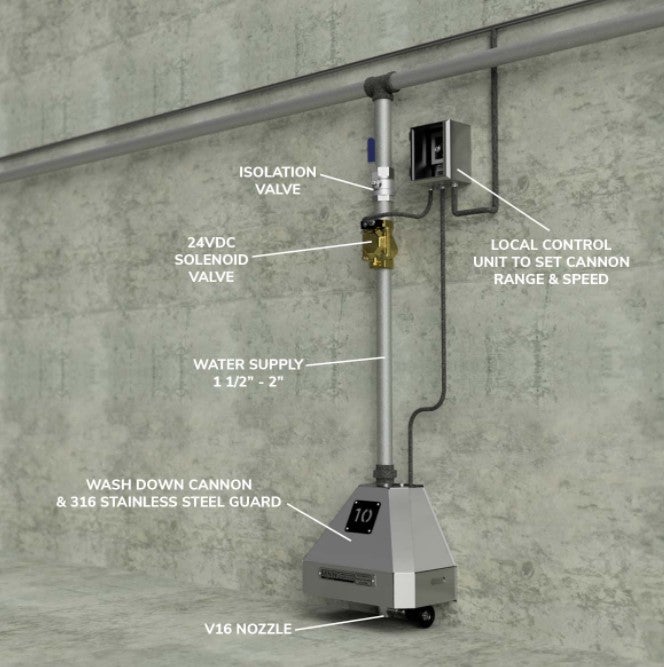 These systems are installed in problematic areas that are prone to spillage from fixed plant assets, where it had previously been an operator's responsibility to manually clean up spillage using a wash down hose.
The manual handling of the hose and exposure to hazardous environments while hosing greatly increased the risk of injury to the operator, as well as unnecessary time consumption.
The use of robotic wash down nozzles greatly reduces the operator's exposure to hazardous environments, optimises the operator's time on-site, and ensures that assets are clean and free from product damage.
Innovative Mining Services can supply the UniFire wash down system outlined above or customise a system to meet our clients' individual needs.
Conveyor belt tracking systems
Innovative Mining Services' Track Straight conveyor belt tracking solutions are designed to enable operators to make safe online tracking adjustments to a running conveyor since poor conveyor belt tracking is a major contributor to plant downtime, as well as a cause of dangerous spillage and objects possibly being dropped from a height.
The need for these units was highlighted after it was recognised that the current unsafe practice of tying a tracking frame up with rope while the conveyor is running had been widely adopted across the site. While this unsafe practice helped align the conveyor belt tracking back towards the centre, it placed operators dangerously close to the conveyor's unguarded rotating equipment.
The Track Straight proven solution allowed the conveyor's tracking frames to be controlled remotely to still achieve the required tracking adjustment while keeping the operator safe from the rotating equipment.
Increased safety in mining operations
Innovative Mining Systems aims to deliver safer, more productive mine sites, as well as a positive change to the mining culture. The continuous improvement of our systems is another integral part of our work and helps to ensure our solutions are up-to-date and relevant.
In line with this, we introduced an automated mechanical tracking attachment for Track Straight conveyor belt systems. This removes the need for an operator to be in the area to physically adjust tracking frames, greatly reducing the downtime of conveyors.
The tracking attachment uses sensors to determine the conveyor belt's position and, if required, incrementally adjust the conveyor tracking frame to return the conveyor to a central position. This eliminates the need for human intervention and increases productivity as the conveyor belt's poor tracking is detected and addressed constantly and automatically.
Contact us for safer and optimised mining operations
If you need us to explore an engineering solution for a problem, please get in contact with the Innovative Mining Services team. We can build and supply a solution for you or help you develop an idea you may already have to build a safer, more productive mine site.