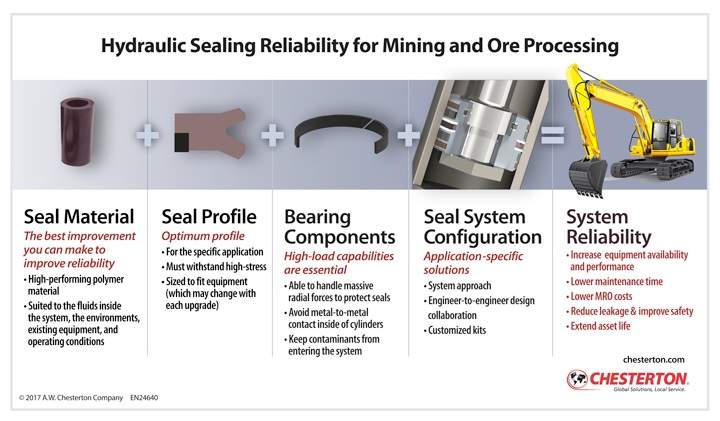 Chesterton is a leading provider of fluid sealing solutions that help power plants, process industry companies, and manufacturers improve the reliability and efficiency of their rotating, stationary, and fluid power equipment platforms.
Our sealing solutions comprise a comprehensive line of protective industrial coatings, high-performance industrial lubricants, and maintenance, repair and overhaul (MRO) products, which are designed to extend equipment life and improve productivity. We have provided solutions to help clients to optimise their efficiency, reliability and compliance since 1884.
Sealing products for the mining and ore processing industries
Chesterton's innovative seals, packing, lubricants and industrial coatings and other products s focus on helping customers save time and money while maintaining the highest level of equipment reliability. From slurry sealing to increasing pump efficiency, we help our customers surmount equipment challenges.
Hydraulic and pneumatic sealing solutions
Chesterton offers a range of high-performance seals made from state-of-the-art polymer technologies that have been field tested and proven around the world in the most demanding sealing applications.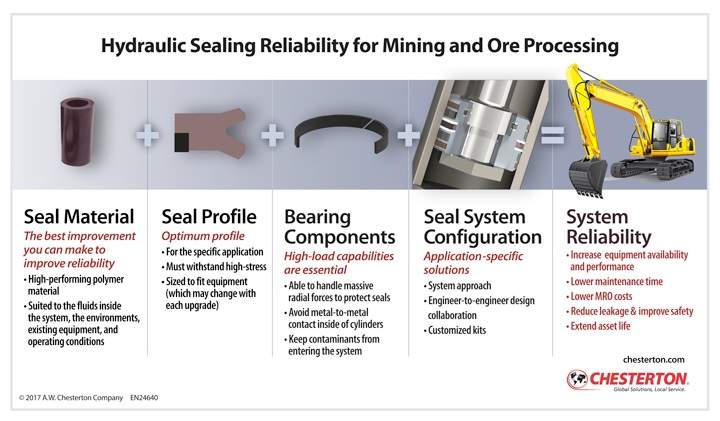 Chesterton develops a wide range of high-quality sealing solutions for hydraulic and pneumatic equipment.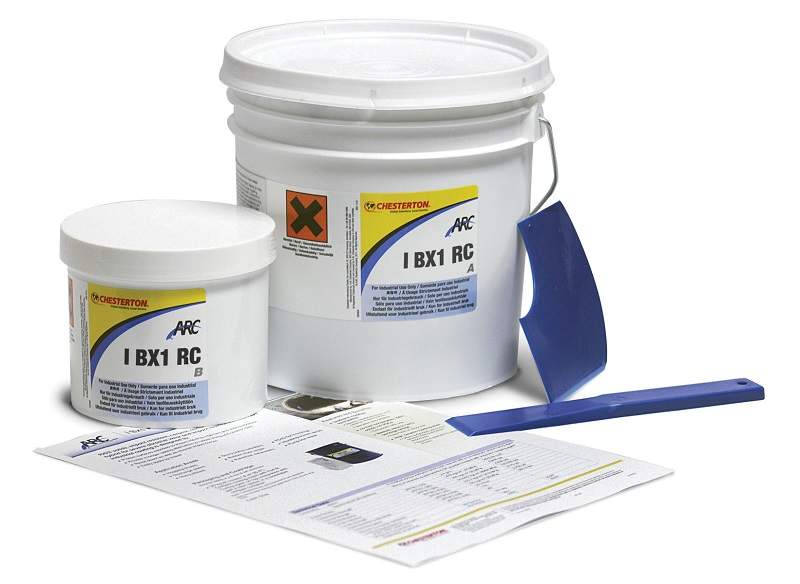 The ARC I BX1 industrial coating is designed to provide abrasion and wear protection while prolonging equipment service life.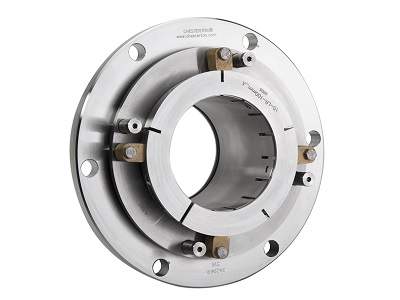 We offer specialised packaging for components such as flanges, gaskets and pumps.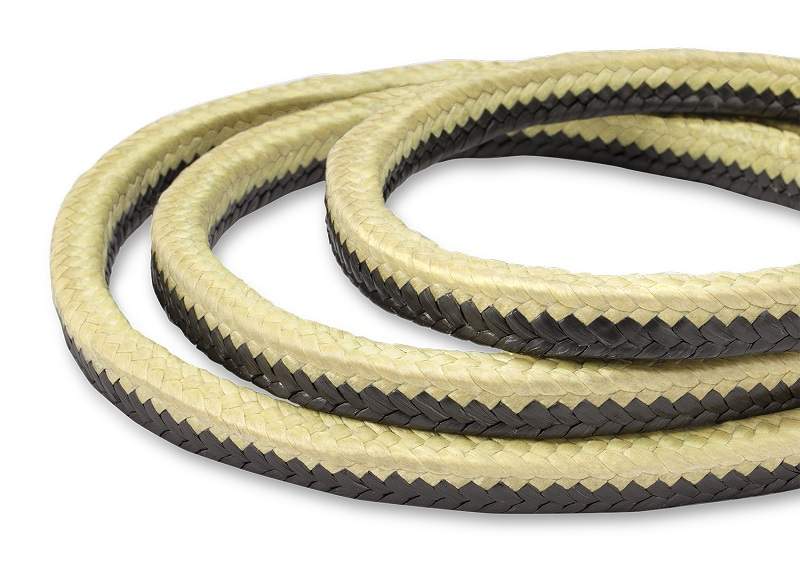 Our innovative DualPac® 2211 packing technology aims to deliver longer service life in severe slurry applications.
DualPac® 2211 offers low friction levels and high resiliency and strength.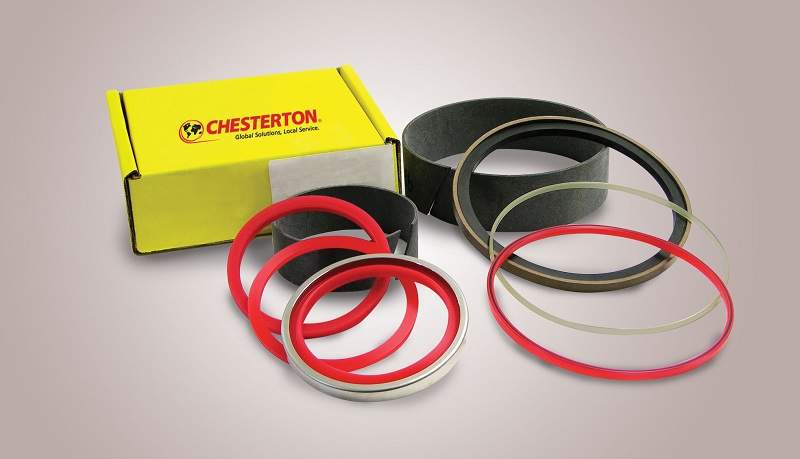 Our turnkey cylinder repair kits feature polymer technologies and unique seal geometries to optimise the performance of heavy-duty mobile mining equipment.
Our hydraulic sealing solutions provide optimal value by extending the hours of operation between maintenance intervals of your equipment. Custom and turnkey cylinder repair kits combine proprietary polymer technologies with unique seal geometries to increase reliability and improve productivity.
Lubrication/MRO Specialties
Chesterton's full line of industrial lubricants, greases, cleaners, and automatic lubricant dispensers helps reduce bearing failure and other issues that can have an extreme impact on production and performance.
Mechanical seals for pumps, agitators, mixers, and other rotating equipment
Chesterton's comprehensive collection of split seals, cartridge seals, dual seals, gas seals, mixer seals and sealing support solutions are designed to simplify installation, reduce maintenance, and improve reliability.
Experienced sealing specialists provide valuable sealing system analysis to help customers achieve the best long-term, cost-effective solutions.
Packing and gaskets for valves, pumps, and flanges
Chesterton offers advanced packing products and applications expertise designed to reduce leakage and increase performance.
Wear protection solutions for ore processing applications
Protective coatings are primarily used on metal equipment in the mining and ore processing industries to withstand abrasion and corrosion.
Proven to perform under demanding conditions, Chesterton's ceramic-reinforced ARC efficiency and protective coatings can withstand a wide range of abrasion, ranging from light-to-heavy slurry to dry particle abrasion and iMac.
We have more than 30 years' experience in servicing the mineral / metallurgical and fuel ore industries with a full range of solutions.
Supported by decades of collective experience, Chesterton's engineers, engineering applications, and sealing specialists strive to develop the best solution for each customer's unique equipment challenges.   Contact us today to learn more!