170L Slurry Cartridge Single Seal

Engineered to operate in adverse, heavy consistency slurry environments and eliminate costly external seal flushes in the majority of applications.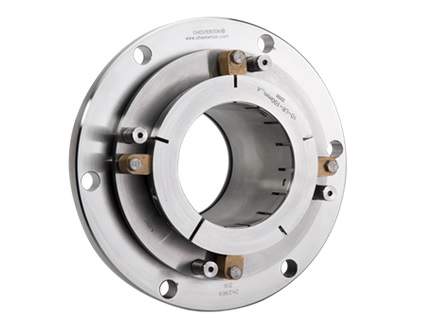 Chesterton 170L is designed for sealing mineral-based process materials such as ores, limestone, coal, sugar, and phosphates. The innovative, non-clog seal uses a unique coil spring design in which the springs are located entirely outside the seal. It is engineered to fit Warman® AH® series pumps without modification.
The 170L uses a single clamping screw which simplifies seal removal in sticky or viscous fluids or where solids clog up the set screws. This seal has large clearance and rugged components designed to resist the effects of heavy slurry environments.
Runs longer in heavy abrasive slurries without the need for flush or quench water
Non-clog pressure plate design
Innovative pressure plate design
Springs located entirely outside the seal
Reliable design that addresses real-life slurry pumping conditions
Micropolished O-Ring surfaces eliminate O-Ring hang-up
Optimal balance for slurries
Line-to-line slurry faces
Stationary springs
High strength drives
Easy to maintain
Single clamping screw simplifies seal installation and removal
Integrated centering tabs
Washable in-service
In-field repairable
No quench and drain needed
Learn how to extend the reliability of metal equipment and structures exposed to specific kinds of abrasion, corrosion, erosion and other wear attacks.
Understanding corrosion factors and how to mitigate its effects.
In this paper, we will review the various types of abrasion and the traditional methods used to counter this threat to equipment longevity and reliability.