Drakes & Associates, Inc. (DAI) offers international logistics and transportation solutions to the mining and minerals industries through a unique partnership of IT experts, international transportation professionals, service providers and equipment owners. DAI was designed from the ground up with a common focus on helping the buyers of transportation services resolve the critical problem of widespread inefficiency and ever increasing transportation costs.
Point-to-point or turn-key international logistics and transportation solutions
DAI is a US-based, family owned business with a staff dedicated to providing the perfect solution to the transportation needs of our customers anywhere in the world. We are experts in moving OTR mining tires, over-dimensional / over-weight shipments from any place to any place in the world. Our experienced staff manages point-to-point moves as well as turn-key operations. We are able to quote truck or truck / rail / ocean combination moves.
Our vast network of heavy haul specialized trucks and relationships with all the major railroads allow us to move freight safely, efficiently, and cost effectively.
Over-dimensional freight forwarding and shipment
Our professionals are trained to handle every detail of each over-dimensional freight shipment. We know many heavy haul moves can present certain surprises even with the most meticulous planning. We handle all permitting, escorts, route surveys, and trucking. We have access to numerous trailer configurations including: flatbeds, step decks, double drops, RGNs, maxis, and stretch trailers. Every day of the week our carriers deliver tires, equipment and supplies to mines throughout the US, Canada and Northern Mexico.
Multi-load project shipments
DAI is experienced in coordinating multi-load project shipments utilizing different modes of transportation. Project management can be rigorous and time consuming. Our professionals work diligently so that the result is one smooth integrated process resulting in reduced costs, increased service, and customer satisfaction.
Through stringent project management we establish goals, objectives, and criteria for every step of the project. We know our capabilities and strengths and strive to attain the goals laid out by the client and to keep their projects on track and on budget.
Customs warehousing
We work with some of the largest import and export companies in the world. Whether it is a single over-dimensional shipment, a year-long project or a plant move, DAI is capable of managing every phase of your over-dimensional shipping.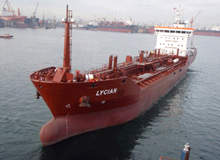 Atlantic Gold's Moose River Consolidated (MRC) Project involves the combined development of the Touquoy gold mine and the neighbouring Beaver Dam gold mine, both located in Nova Scotia, Canada.
Drakes & Associates, Inc. (DAI) has finalized the expansion of their headquarters located in OH, USA by acquiring an additional 4,500ft² of office space, leasing a further 50,000ft² of bonded warehouse space in GA and completing the acquisition of a West Coast NVOCC. Mars
Drakes & Associates, Inc.