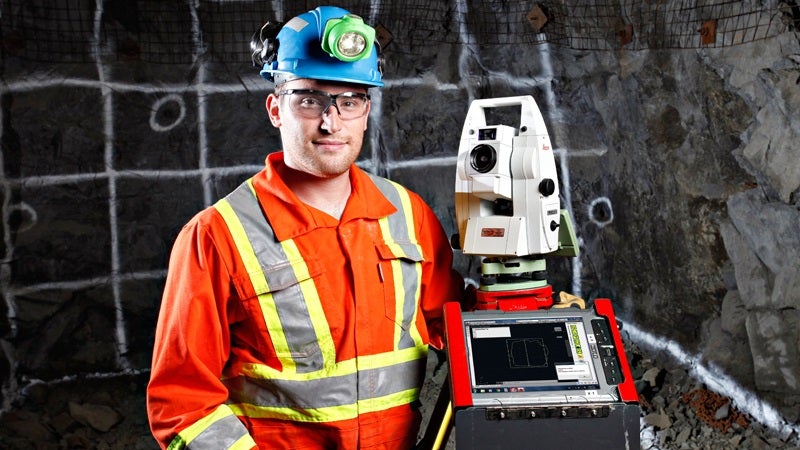 The Miner Operated Survey System (MOSS) underground surveying software supports a wide range of Leica robotic total stations, including the latest jumbo drill steel layout system and state-of-the-art MS60 3D face mapping technology.
Developed by Northern Survey Supply (NSS), MOSS incorporates a robotic total station to control layout activities related to surveying and the design location of the jumbo drill pattern layouts on active headings.
The solution reduces manpower and over-break by at least 10%.
Surveying systems for the mining sector
With MOSS implemented in active headings, NSS sees a direct result in improved workflow and faster cycle times.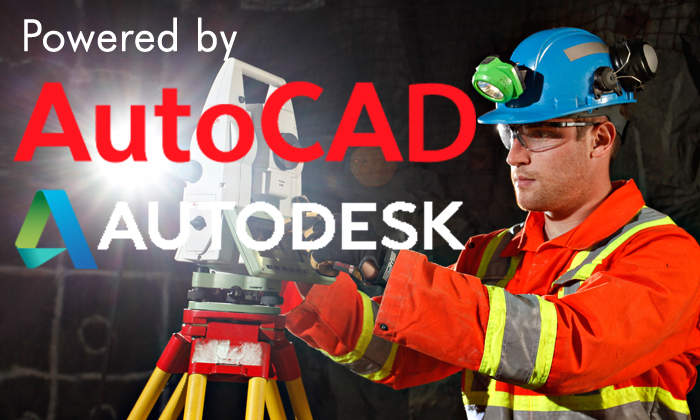 Our Miner Operated Survey System is partnered with Precision Mining Systems, Autodesk and Leica Geosystems in creating the best solution for underground mining.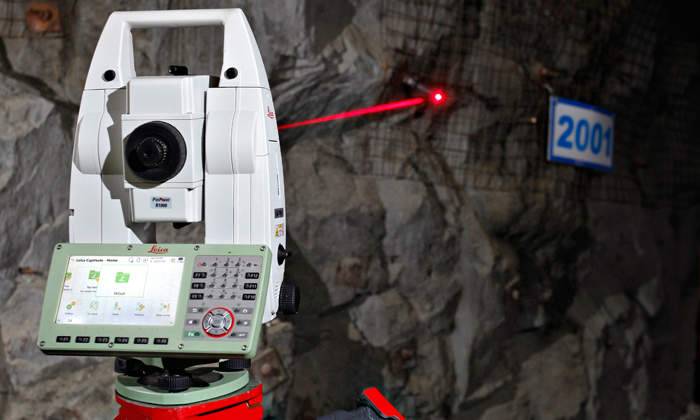 The total station sets up on the tripod in the working face area and performs a two-point resection. The location of total station displays on tablet computer within the mine design layout.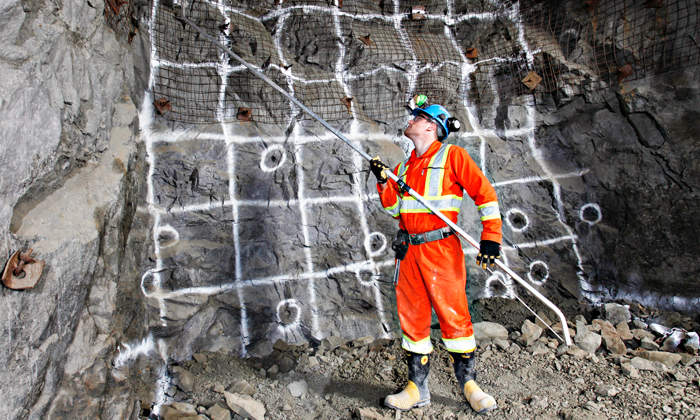 The tope button moves Total Station's laser pointer tracing design grade line, taking tope measurements. Miners are able to control the spray paint laser to trace the design grade line.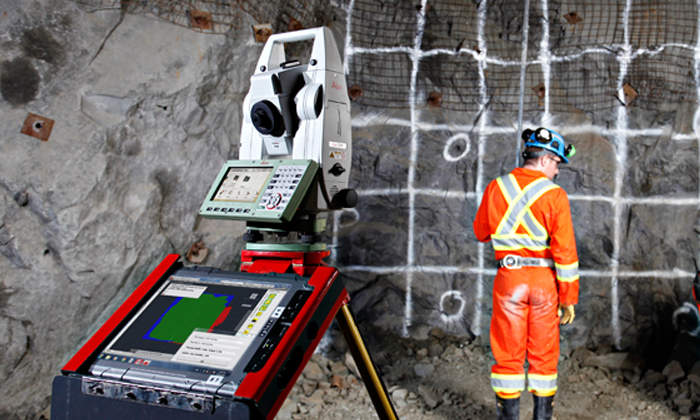 MOSS's drill pattern enable operators to graphically position the jumbo, while the total station traces laser pointer on back. Miners can spray paint the proposed boom location for the best drilling azimuth.
A five-minute procedure attains valuable information for the geology team to record each blast face with high-resolution photography and point data for geological face and structure mapping.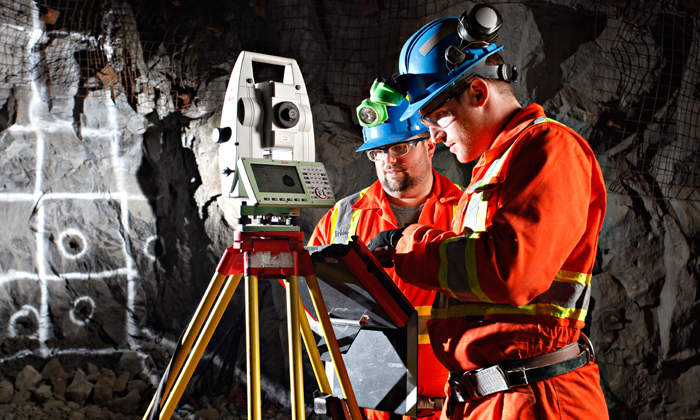 Results comprise every round surveyed, face profiled, evaluated for over/under break, centreline and grade lines marked, face scanned and photographed for geological mapping with an estimated 10% reduction in over-break.
MOSS is able to capture real-time data and provide solutions for activities such as:
Comparison between mine design and actual blast
Setting of line and grade
Collar drill hole location
3D drill pattern generator
Face scanning and photos
Cavity monitoring
The entire seven-step process takes on average 20 to 25 minutes.
MOSS reduces expenditure due to the real-time data directly provided to the miner. Performed by one operator, the collected data decreases manpower costs while increasing personnel safety.
Robotic total stations for scanning applications
MOSS's Robotic Total Station features with scanning capabilities such as the MS60 from Leica Geosystems or Self-Learning Total Station.
The instant creation of point clouds with overlaid measured points and 3D models in a single view facilitates the scanning process, while an all-new 5in screen enable clearer visualisations.
The Leica Viva TS16 Total Station, the world's first self-learning total station, automatically adjusts to any environmental conditions.
Rugged tablets for adverse environments
Engineered to withstand adverse conditions, the Panasonic FZ-G1 Toughpad® is built to operate flawlessly in every environment.
Running Windows 10, the tablet integrates seamlessly and securely with enterprise platforms.
Monopods for robotic total stations
Used with multi total stations, the monopod is a mining line and grade tool. The internally threaded bronze wall inserts (1in diameter) are drilled and countersunk into the drift wall.
The monopod wall mount is subsequently secured to the wall insert and becomes a steady platform for a laser theodolite, giving miners a synchronised control station to lay out line and grade measurements.
The Laser Theodolite displays horizontal angle and percent grade directly on the working face for easy mark-ups.
Wall-mounted mini prisms
Mini Prisms offer a high-positional accuracy due to their small size.
Leica's GMP101 has a built-in levelling bubble and target plate, incorporating an attachable spike.
With this arrangement, a point can be measured with very high precision with a prism constant of up to +17.5mm and infrared (IR) range of 2,000m (7,000ft).
Secure tripods for surveying applications
MOSS incorporates tripods by Leica Geosystems, which provide high levels of stability and torsional rigidity.
They also offer height stability under load and minimal horizontal drift.
About NSS
Automating mine surveying applications for decades, NSS has partnered with Precision Mining Systems, Autodesk and Leica Geosystems to develop MOSS.
The company has been helping underground mining operations achieve safety and productivity goals by adapting and embracing this new technology.