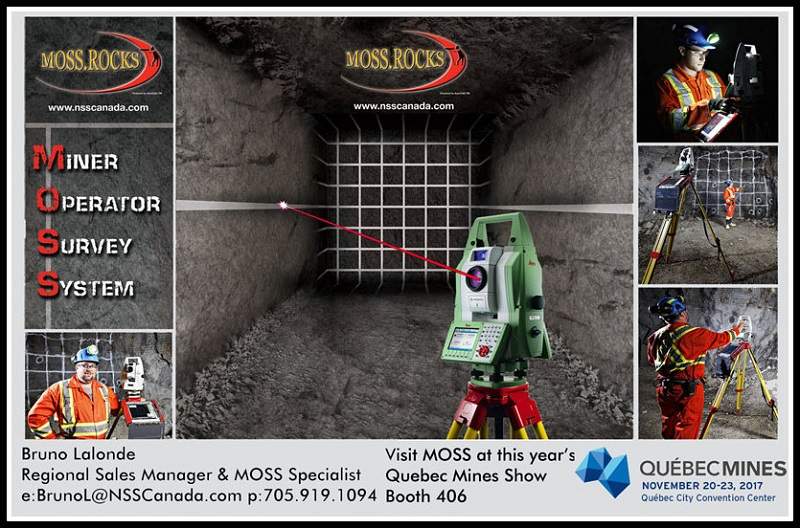 Northern Survey Supply will be showcasing its solutions at Quebec Mines Show 2017 in Canada.
The company will be exhibiting MOSS specific products in an immersive environment such as total stations, multi-stations, tablet computers and software applications.
For more information, please contact the company or visit booth #406 at Quebec Mines at Quebec City Convention Center between 20 and 23 November 2017.