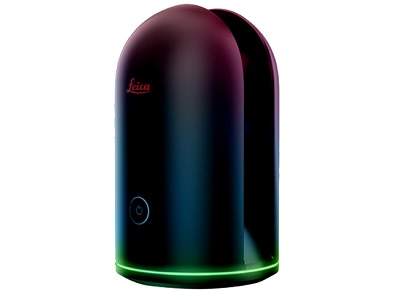 The smallest and lightest imaging laser scanner available, the Leica BLK360 imaging laser scanner and Autodesk® ReCap™ Pro for mobile simplify the way you document, design, and measure.
Purchase includes:
BLK360, transport shell, battery, charger, global adaptors. one-year subscription to ReCap Pro with advanced support. ReCap Pro licenses come standard with access to ReCap Pro for mobile.
Hardware: The 1kg BLK360 delivers push button 360º, HDR spherical imagery combined with a dimensionally accurate laser point cloud.
Software: The ReCap Pro for mobile app running on a 12.9in iPad Pro (not included), processes the BLK360 imagery and scan so you can view your data, measure, annotate and collaborate.