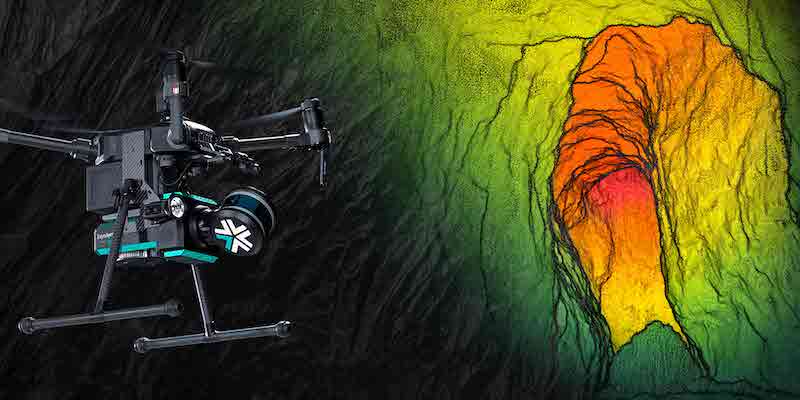 Exyn is a pioneer in fully autonomous aerial cavity monitoring, providing cutting-edge systems that map entire stopes in minutes, keeping surveyors safe, and maximising beyond-line-of-sight (BLOS) data collection.
Autonomous aerial cavity monitoring systems for the mining industry

The ExynAero™, or Advanced Autonomous Aerial Robot, is the world's most sophisticated system for autonomous underground cavity monitoring.
At the touch of a button, the ExynAero, equipped with LiDAR, flies itself into underground cavities and produces real-time 3D maps. This is done without a pilot, GPS, prior information, or communications of any kind during the mission.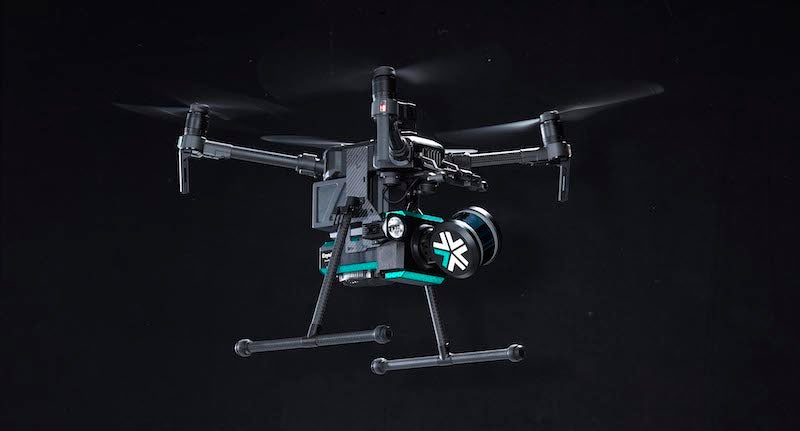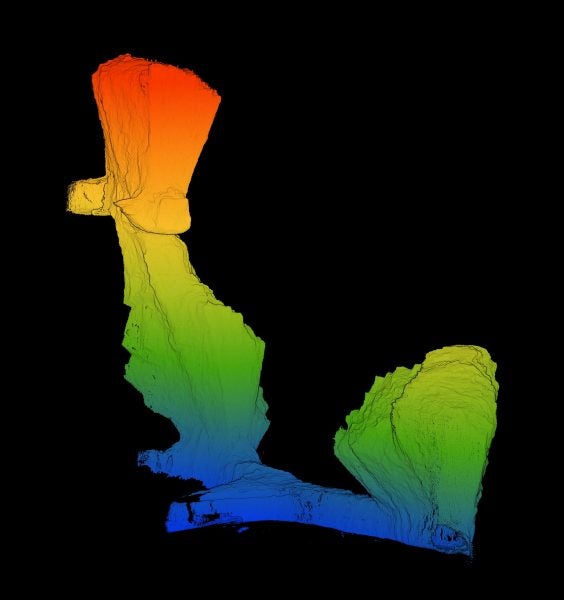 The Exyn A3R is powered by ExynAI, which enables it to fly itself entirely without a pilot.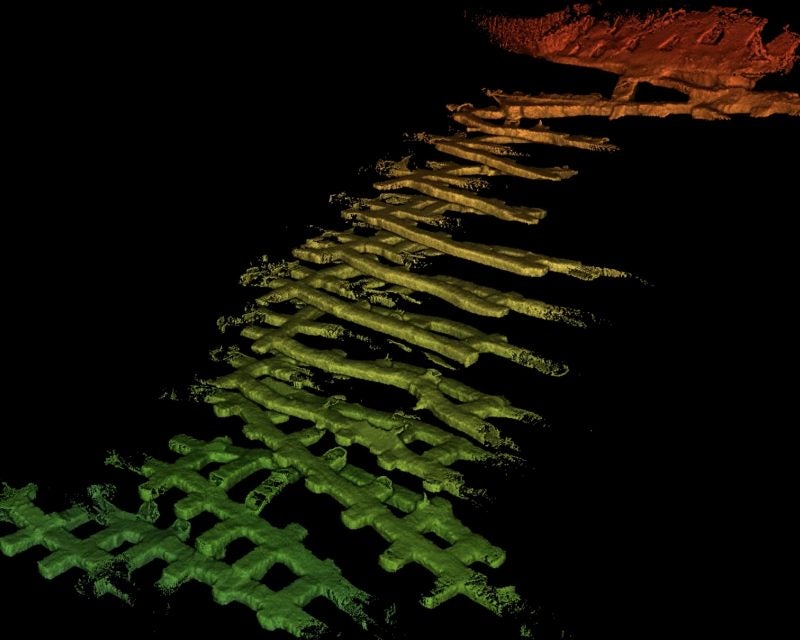 The drone's autonomous operations allow surveyors to scan areas remotely.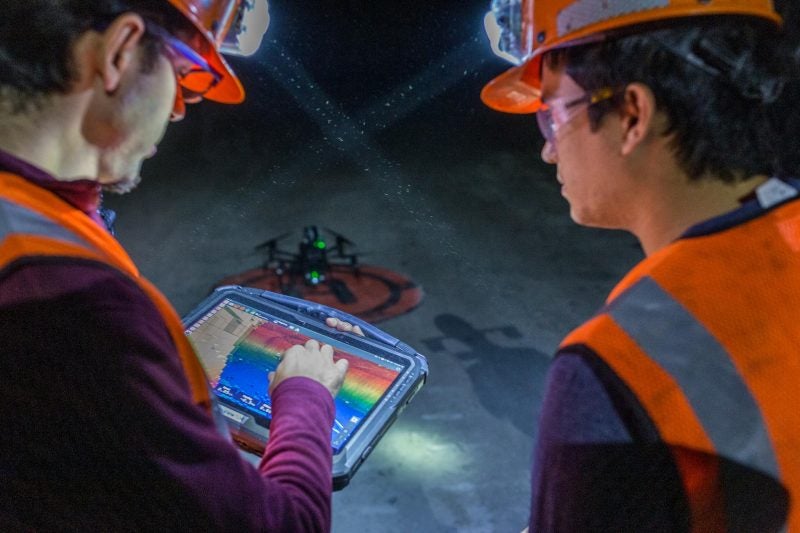 A surveyor can configure the mission on the ruggedised ExynView tablet.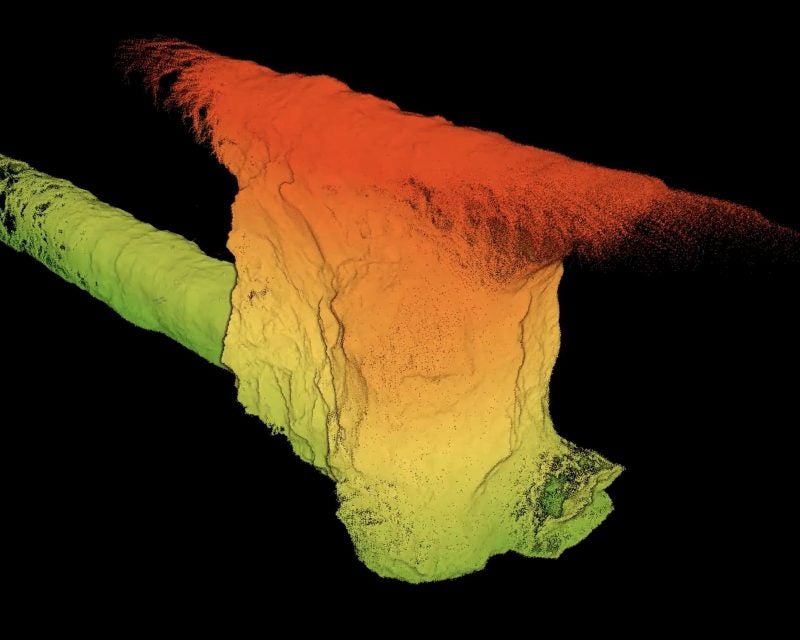 All computations and flight paths are determined by ExynAI, enabling extensive flight range while keeping surveyors safely away from the brow of a stope.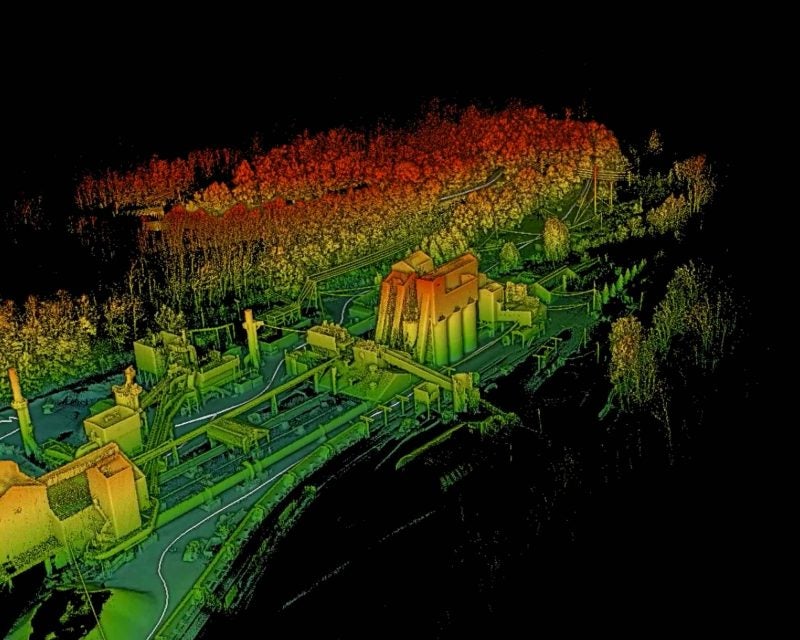 The drone is suitable for scanning adverse underground areas.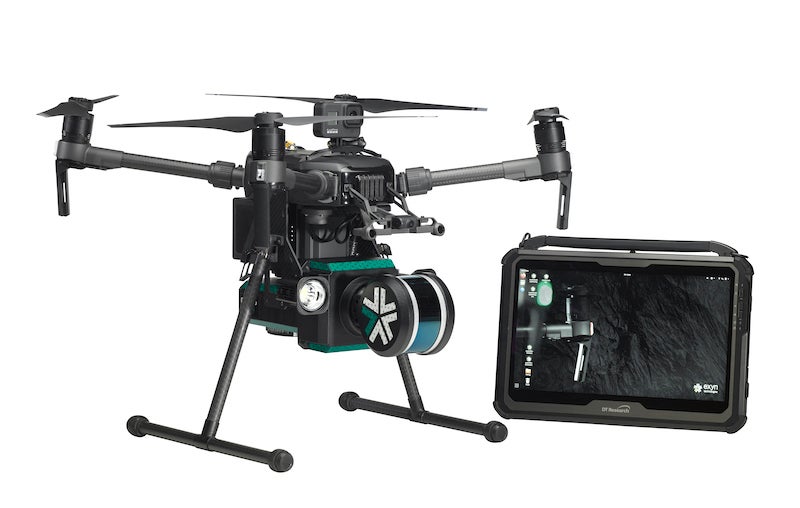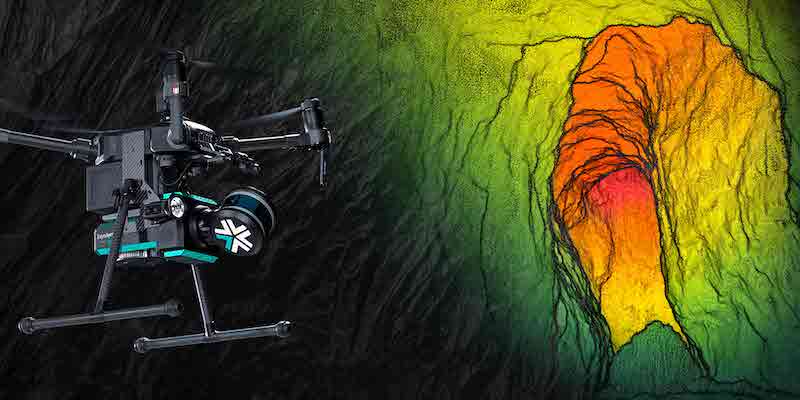 The user-friendly system is easily learned and operated by existing mine survey teams, empowering them to quickly and safely gather millions of data points from a variety of adverse, complex environments.
Rapid stope mapping capabilities
Depending on the size of the cavity, operating a complete mission with the Exyn ExynAero can take as little as 15 minutes. A surveyor simply unpacks the robot and sets the mission on the ruggedised ExynView tablet. From there, ExynAI™ takes over, intelligently flying the drone into the stope, avoiding any obstacles, collecting data from beyond shadow areas, and safely returning home.
Compared to traditional cavity monitoring systems, which often take several hours to set up, require multiple scans, and can only gather limited data due to their fixed position, Exyn dramatically improves efficiency and productivity underground.
Collecting millions of data points with LiDAR
Current cavity monitoring systems create 'shadows' or gaps in a scan, leading to inaccuracies over time and further production losses. Equipped with a gimballed LiDAR sensor, the ExynAero flies into and throughout the entire stope, capturing millions of data points that can be georeferenced in current mining data management software.
Using simultaneous localisation and mapping (SLAM) technology, Exyn achieves less than 10cm, survey-grade accuracy in the collected data and returns the data in real-time to the ExynView tablet for live assessment during flight.
These high-definition 3D scans give mining professionals a complete and detailed view of their operations, transforming the quality of data-backed decisions.
Flying beyond-line-of-sight into adverse environments
The ExynAero was built to fly without a pilot in dangerous, GPS-denied environments. This means it can safely gather data well beyond the operator's LOS because it doesn't require communication of any kind during flight.
After the surveyor sets a mission, all computations and flight paths are determined by ExynAI, enabling extensive flight range while keeping surveyors safely away from the brow of a stope.
Fully autonomous technologies
Underground cavities are dangerous places to fly an aerial robot. Low-light environments, hanging cables, and other hazards can cause a potential crash or accident, even with the most experienced pilot at the helm.
The ExynAero is powered by ExynAI, which enables it to fly itself entirely without a pilot.
ExynAI's autonomous intelligence and machine learning pipeline navigates dangerous and dynamic environments autonomously. With ExynAI, surveyors can be confident that scans are executed safely, completely, and without incident. This greatly reduces risk to the operator and robot alike while increasing the speed and consistency of data collection.
Remote underground surveying solutions
Equipped with the ExynAero, underground surveyors are able to map stopes in minutes and capture high-quality data sets within a single scan.
This means they can greatly reduce their time underground. Along with the capability to fly beyond the operator's LOS, the robot can be dispatched far from hazardous stope openings.
Best-in-class onboarding and customer support
Exyn provides best-in-class on-site or virtual onboarding to fully train teams in all aspects of robot care and operation.
Exyn's field engineers ensure your team is confident in all aspects of successful operation so they can fully utilise the Exyn system independently.
Exyn also provides ongoing customer support to ensure the system continues to work for your unique operation.