Atlas Copco's Power Technique division provides air, power and flow solutions to enhance sustainable productivity in the global mining, construction, manufacturing, and oil and gas sectors.
We develop products such as compressors, pumps, light towers and generators, along with complementary products. We also offer speciality rental services, spare parts, maintenance contracts and repairs.
Energy-efficient power solutions for the mining industry
Atlas Copco's Power Technique Power and Flow business closely collaborates with our customers to ensure sustainable productivity.
Based in Zaragoza, Spain, we convert innovative ideas into energy-efficient technologies such as compressors, mobile generators, light towers and pumps, along with accessories and connectivity solutions.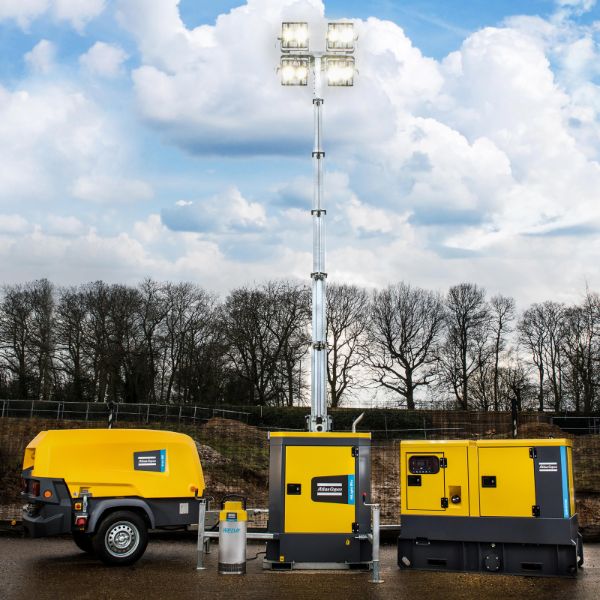 Our Power and Flow portfolio includes a range of energy-efficient technologies.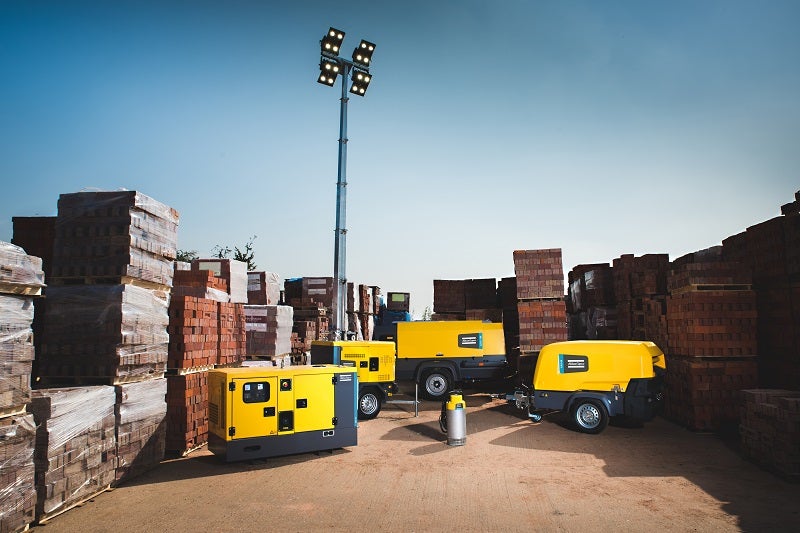 The Portable Air unit develops solutions such as mobile compressors, high-pressure boosters and light demolition handheld equipment.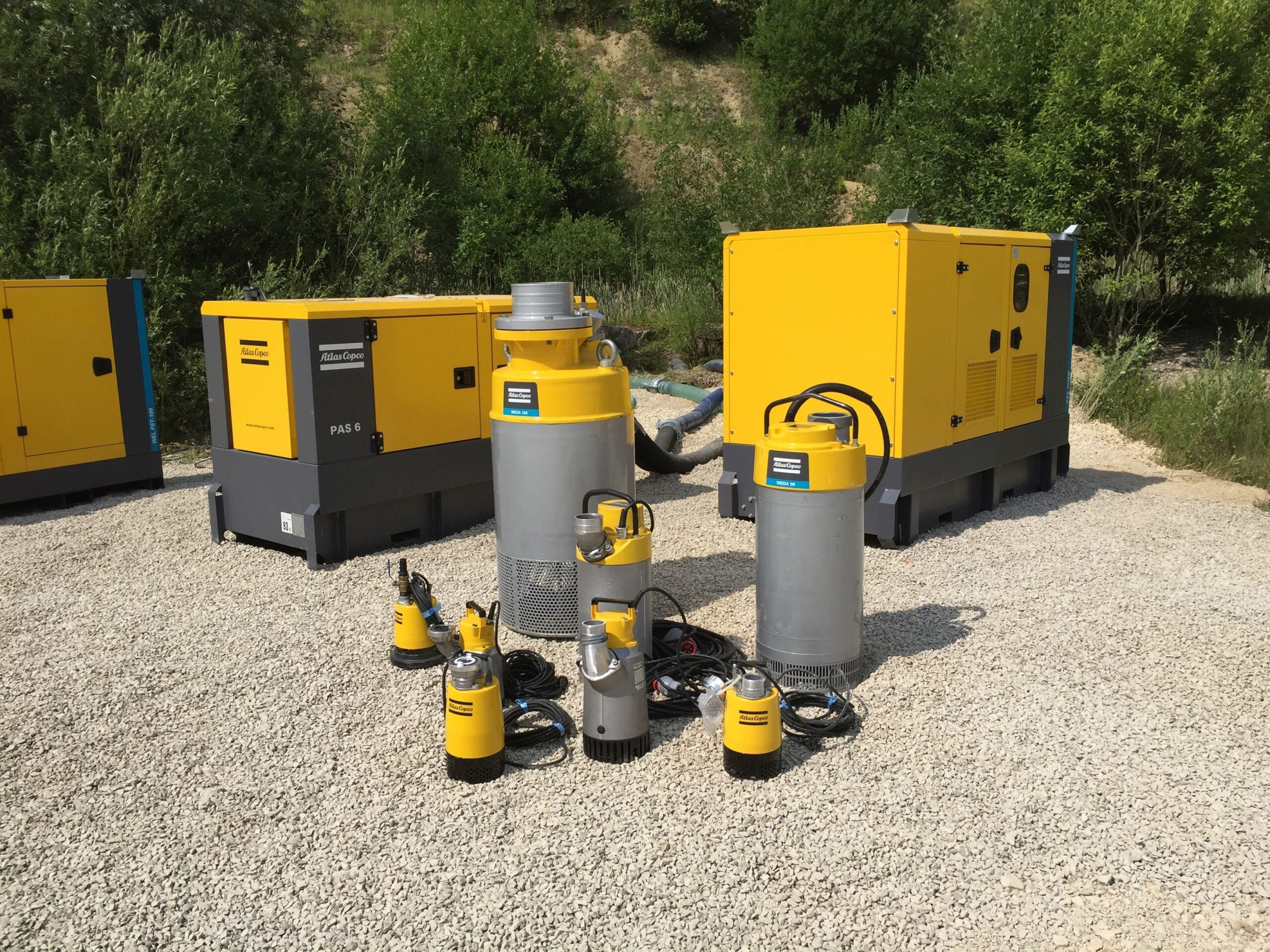 Our solutions are designed to delivery sustainability and energy efficiency.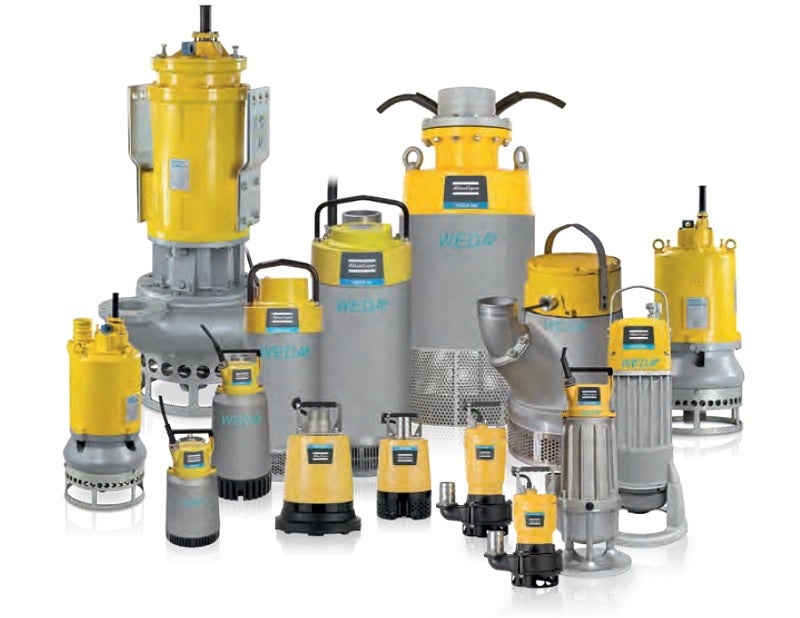 High-performance WEDA electric submersible pumps are suitable for dewatering applications.
We manufacture our solutions in specialised facilities in Europe, Asia and the Americas.
Portable air and handheld equipment
Atlas Copco's Portable Air division designs, manufactures and markets a wide range of mobile equipment for industries worldwide.
The division's portfolio comprises mobile compressors, high-pressure boosters and an array of light demolition handheld tools, including rock drills, breakers and hammers.
We incorporate our experience and a client-focused approach to create clean, efficient, smart and connected products that meet client requirements.
WEDA dewatering pumps
WEDA electric submersible pumps and accessories are designed for a wide range of dewatering applications, across multiple industries.
Offering high-level performance and reliability, the easy-to-use WEDA pumps feature a built-in starter and motor protection system, in addition to optional automatic level control. Adjustable wear-resistant rubber diffusers and durable high-chrome impellers ensure durability in adverse environments.
Atlas Copco has an extensive range of lightweight, high-quality electric submersible pumps that are specially designed for drainage, sludge and slurry pumping applications. They are also available in global voltages.
The pump's unique sealing system and modular design make them among the most flexible pumps on the market and the WEDA seal system aims to deliver the optimum maintenance solution and can be easily fitted on-site.
Vacuum prime centrifugal pumps
The PAS HH pump systems comprise a centrifugal pump and a separator, which separates air from the liquid to enable automatic priming.
The solutions rapidly evacuate air from the suction pipe and effectively pump liquids with suction heights of several metres.
The PAS HH range can also be used to process liquids with suspended solids.
About Atlas Copco Power Technique
Atlas Copco's Power Technique provides sustainable productivity solutions across multiple industries, including construction, manufacturing, oil and gas, and exploration drilling.
We aim to enhance our market position as a global supplier of portable compressors, pumps, generators and light towers, along with a range of complementary, market-specific products such as high-pressure boosters.