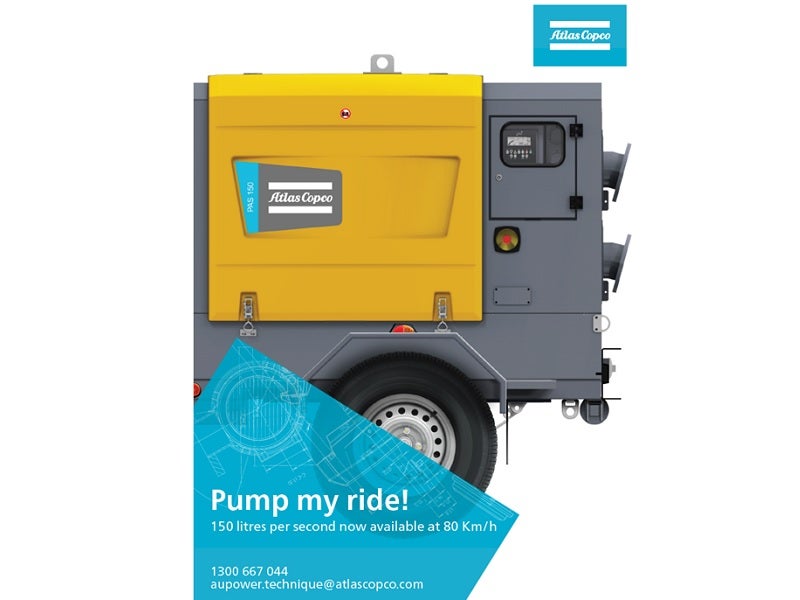 Atlas Copco Power Technique is proud to release the POD Towable Pump which can be completely personalised in colours and livery, so clients can have full control over their applications of these Can Bus Engines.
The POD Towable Pump is a far superior option as it is better for the environment, and vastly improved total cost of ownership.
Unique additions are the Wing Door (With all service points on side) and the Pump Hinge Kit which is truly superior to anything else on the market.
These new Hardhat Wing Doors protect our robust pump from the harsh Aussie conditions, ultimately designed with the end-user in mind.
Our Hydraulic performance is Worlds Best in Class vs Competition! (Q v H and Solids Handling – 76 mm).
The POD Towable Pump design avails it for Trailer, or Skid or Truck scenarios. Its versatility and benefits to do that quickly for the rental market and its customers is vital and is what our clients have told us what they want.
What's new for us is it is our first closed towable pump and the wing doors are available in any colour the customer wants.
The strongest selling point about the Atlas Copco POD Towable Pump is that we are the first one in the market with an electronic engine.