COGNIS, supplier of LIX®Reagents and inventor of copper solvent extraction (SX), has been the recognized market and technology leader for more than 45 years. Independent studies show LIX® Reagents are 10 – 25% more efficient than the competitive products and are used to produce over 60% of the world's SX copper cathode.
The Mining Chemicals Technology business of Cognis is the only supplier capable of offering the full range of SX reagent technology (one-stop-shopping): Ketoximes, Aldoximes, Non-modifed Ketoxime/Aldoxime blends, and Fully/Slightly Modified Blends with alcohols, esters and other patented and prorietary modifiers. This unique position makes all reagent technology available to our customers and allows Cognis to custom blend reagents, providing you with optimized metallurgical and physical performance at the lowest cost. No other supplier of SX reagents has this capability.
Teamwork with our customers produces superior results.
Our first priority is making sure you, our customer, succeed.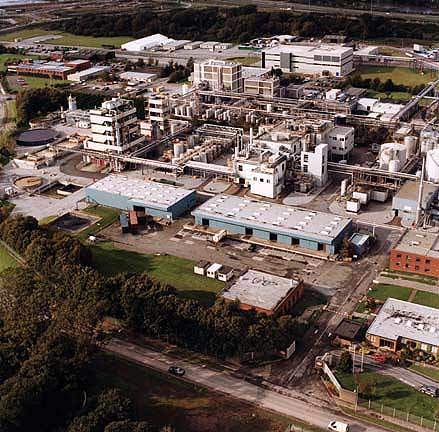 LIX®Reagents are produced by Cognis Ireland, Ltd. in 2 dedicated, state-of-the-art plants. As an ISO 9000 and 14001 registered facility, Cognis Ireland remains focused on safety, quality and the environment.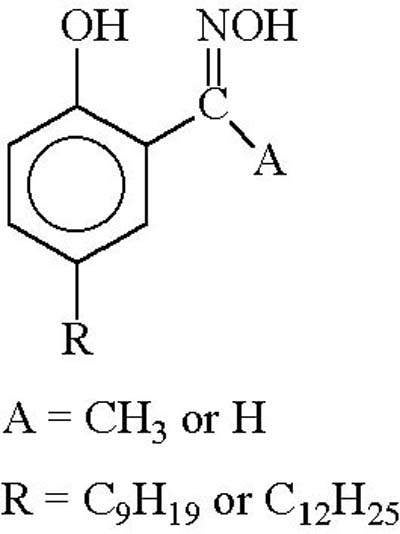 Cognis is the only supplier offering the full line of SX reagent technology. Our commitment to R & D continues to bring new products and technology to further reduce costs.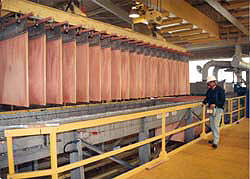 Cognis' unique MSP™ Minesite Services Program includes flow sheet development, computer modeling, plant start up assistance, pilot plants, and operator training. Cognis' global Teams of experts work for you to lower your costs.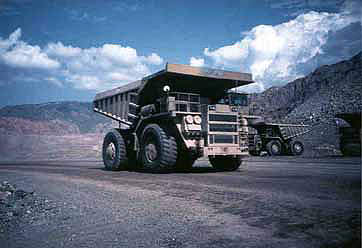 EnviroWet™ DC-100, a new and unique dust control agent, is more compatible with SX, less toxic to iron oxidizing bacteria, highly biodegradable, reduces water consumption and is cost efficient.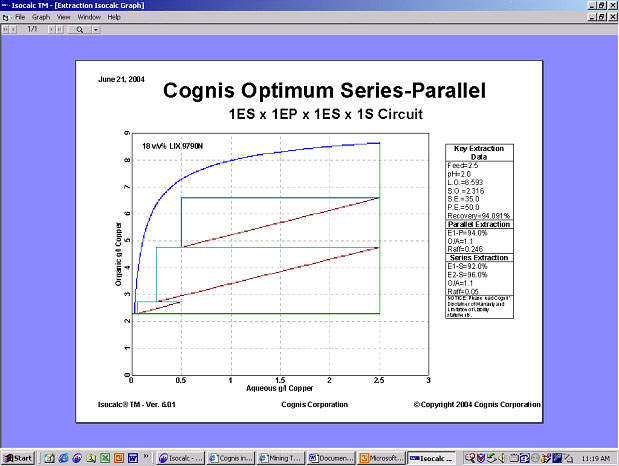 Isocalc® TM ver. 6.01 - Isocalc™ modelling software generates isotherms based on chemical models or it can use laboratory isotherm data to model series and series parallel circuit configurations for plant optimization and new flow sheet development.
COGNIS OFFERS YOU MORE:
LIX®, Alamine®, Aliquat®, AuRIX®, Galactasol®, and EnviroWet® Reagents
The Lowest Costs and only source for the full range of SX reagent technology
A comprehensive MSP™ Minesite Services Program
Superior Computer Modeling with Isocalc® TM, Metcalc™ and Opti-Form™
SX compatible Smoothing agents and Dust Control agents
ISO 9000 registry at all locations (production, R & D, and service facilities)
LIX® REAGENTS
Recovery of Cu, Ni
Unsurpassed Cu/Fe selectivity
Unsurpassed copper recovery over wide copper, pH and temperature ranges
Lowest cost, Highest quality
Lowest crud formation and entrainment values
Unsurpassed stability
ALIMINE®/ALIQUAT® REAGENTS
Recovery of metal anion species from aqueous solutions
Extraction of U, V, Mo
GALACTASOL™
Derivitized guar smoothing agents for electrowinning
NEW PRODUCTS – AURIX® AND ENVIROWET®
AuRIX®: Solid and liquid reagents for the extraction of Au and Ag from cyanide solutions. Benefits: Smaller plants, better selectivity, lower costs
EnviroWet®: Unique wetting agents for dust control. Benefits: More compatible SX (Less tendency to form emulsions). Less toxic to iron oxidizing bacteria
TECHNICAL SERVICE: MSP™ MINESITE SERVICES PROGRAM
The comprehensive, global MSP™ Minesite Services Program, consisting of 26 elements, is customized to meet the specific needs of each customer.
RESEARCH AND DEVELOPMENT
Our global commitment to R&D and technical service is the leading source of new and effective technology to help you succeed.
MANUFACTURING AND SERVICE FACILITIES
Cognis Ireland, Ltd. produces LIX Reagents in two, state-of-the-art plants using our patented production processes.
Production facilities for Cognis' Alamine® and Aliquat® solvent extraction reagents are located in Kankakee, Ill.
NEW PRODUCTS AND SERVICES FROM COGNIS
First, Cognis has announced its line of LV or Low Viscosity copper solvent extraction reagents. This line includes both non-modified and modified oximes, and all continue to be Low Density reagents. Both of these properties facilitate phase separation, reduce entrainment, and allow the use of LIX® Reagents up to 50 volume percent in the organic phase.
Next, Cognis is pleased to announce its Opti-Form™ optimum formulation software. This software allows Cognis engineers to analyze each and every solvent extraction circuit (PLS, pH, sulfate content, stripping conditions, staging requirements, etc.) and formulate the optimal blend of oximes and modifiers.
Next, Cognis announces its 'Flexible Circuit' and 'Optimum Series-Parallel' solvent extraction circuit flow sheets. Both can provide savings in capital and operating costs when compared to convention circuit designs.
Finally, Cognis announces its latest version of Isocalc® TM isotherm and McCabe-Thiele modeling software. This latest version takes advantage of the many formulations available from Cognis and it will accurately model the new Optimum Series-Parallel circuits.
Call your Cognis representative today for innovation, teamwork and value.
© 2001, Cognis Corporation
LIX®, Alamine®, Aliquat®, AuRIX®, EnviroWet®, Isocalc®, Opti-Form™ and MSP™ are registered trademarks of Cognis Corporation. Galactasol® is marketed to the mining industry by Cognis Corporation.
® = registered U.S. Patent and Trademark Office