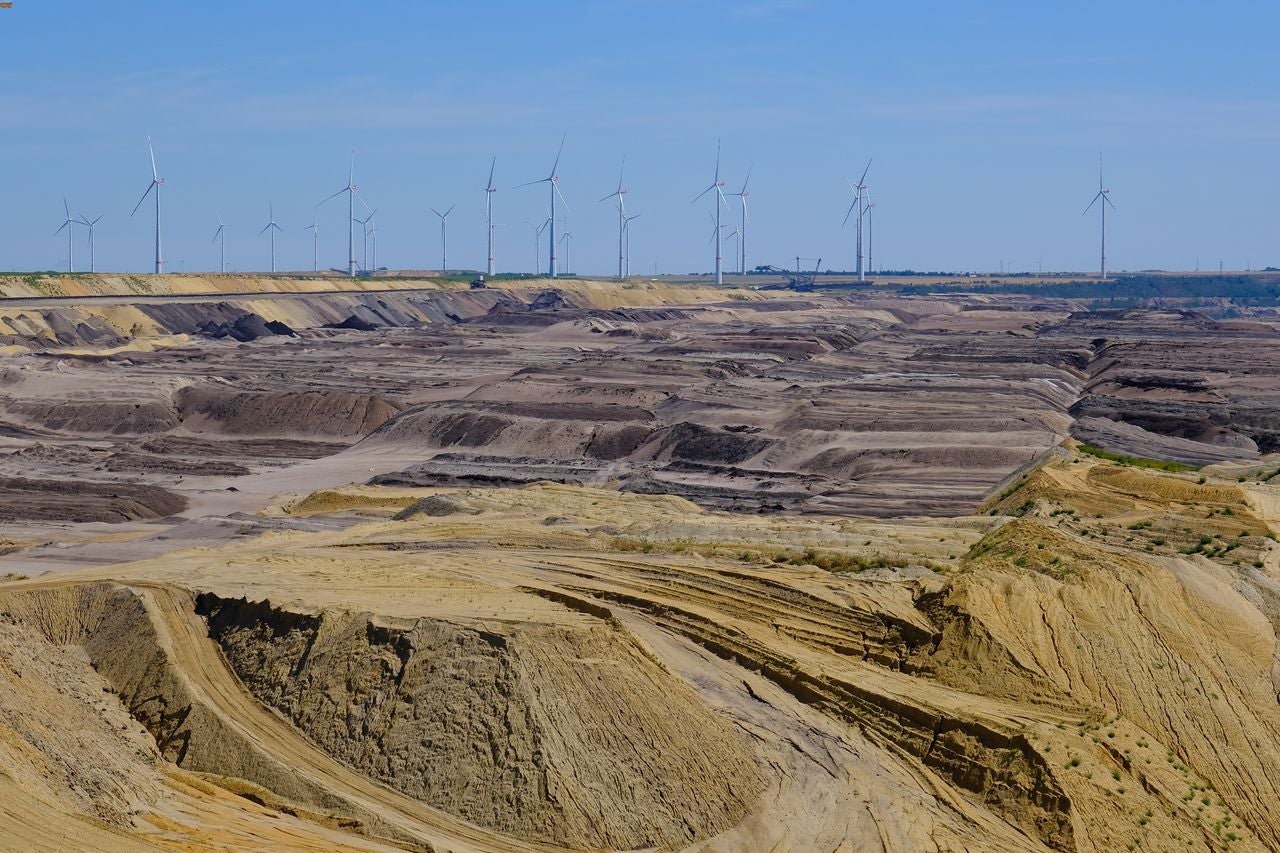 Leading mining companies are continuing to make progress in developing their operational decarbonisation pathways, with time periods for achieving net-zero shortening in some cases, as well as more ambitious near-term targets. Several miners, including BHP, Vale and Anglo American, have made progress towards their goals and achieved a reduction in Scope 1 and 2 emissions in recent years, while many of those whose emissions grew due to greater operational activity post-Covid-19-related interruptions in 2021 have still succeeded in reducing their greenhouse gas intensity.
The achievement of short-term targets, where miners are typically aiming for around a 30% reduction in Scope 1 and 2 emissions by 2030, is principally being supported by renewable energy, either directly via on-site power plants or through power purchase agreements (PPAs).
Many miners already benefit from high proportions of their grid-sourced power coming from renewable generation such as in Brazil, which helps Brazilian iron ore giant Vale to source almost 90% of its power from renewables. Likewise, in Chile, Antofagasta has renegotiated its PPAs in order to switch from conventional to renewable energy sources – its share of power from renewables reached 100% in 2022, up from the 40% shown in the chart for 2021. Polyus also sources all its power from renewables, having achieved this in 2021, which it achieved through signing a large-scale PPA with a Russian hydropower producer.
BHP brought about a significant increase in its share of electricity from renewables in FY2022, up to 46% from just 1% in the prior year, through PPAs. Meanwhile, Anglo American, which sourced a similar 46% of its power from renewables in 2021, has switched to 100% renewables in Chile (2021), Brazil (2022) and Peru (2023) and has signed a deal for 100% of its power in Australia to come from renewables by 2025. It has recently reported that in 2022, its share of renewable power was 52%, and it is targeting this to rise to 60% by 2025.
As a consequence, these companies have achieved significant reductions in greenhouse gas emissions. In FY2022 BHP reported a 24.5% drop in Scope 1 and 2 emissions to 12.3 million tonnes (mt) CO₂e while adjusting for divested businesses, emissions dropped from 14.9mt CO₂e in FY2021 to 11.0mt Co2e in FY2022, down 26.2% and 25% below the FY2020 base year. At Anglo American, Scope 1 and 2 emissions were down 9.9% to 14.5mt CO₂e in 2021 and then down a further 8.3% to 13.3mt CO₂e in 2022, from 16.1mt CO₂e in 2020.
Where PPAs alone are insufficient, miners are investing in on-site renewable power. Rio Tinto, for example, is planning to invest between 30% and 40% of its $7.5bn capex investment in decarbonisation to add 1GW of renewable power and associated transmission infrastructure in Pilbara over the remainder of the decade.
As well as reductions in emissions due to the shift to renewables, diesel displacement will play a significant part in emissions reductions, with the share of emissions from this source as high as 40%. However, this will occur more over the medium term as diesel-fuelled mining vehicles are gradually replaced by those powered by electric batteries or fuel cells. Mining companies are typically targeting between 2030 and 2040 for diesel displacement. While various miners have begun to implement electric fleets or initiate trials, with a number of partnerships between OEMs and miners and cross-company initiatives, the achievement of near-term emissions reduction objectives will be very much driven by a switch to renewable power.
Share of renewable electricity within total electricity consumption, 2020 – 2021 [1]
For more details on decarbonisation strategies and progress in the mining sector, please download our whitepaper.