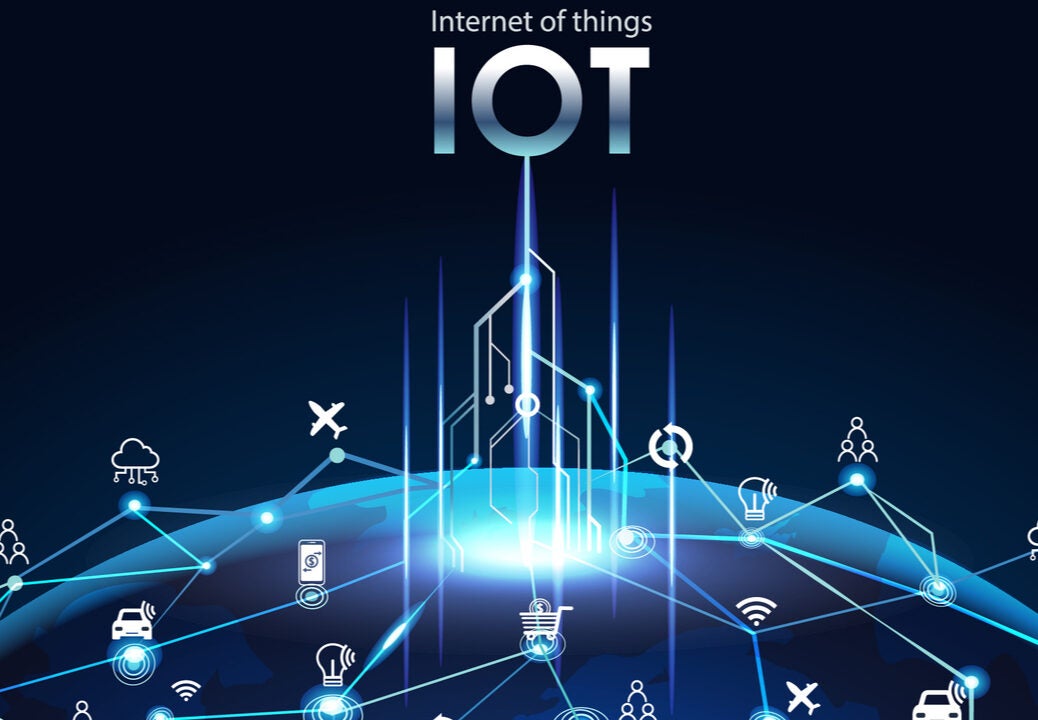 Combined with emerging technologies such as 5G and cloud computing, IoT can improve operational efficiency, minimise costs, improve decision-making, and enhance customer experience.
Free Report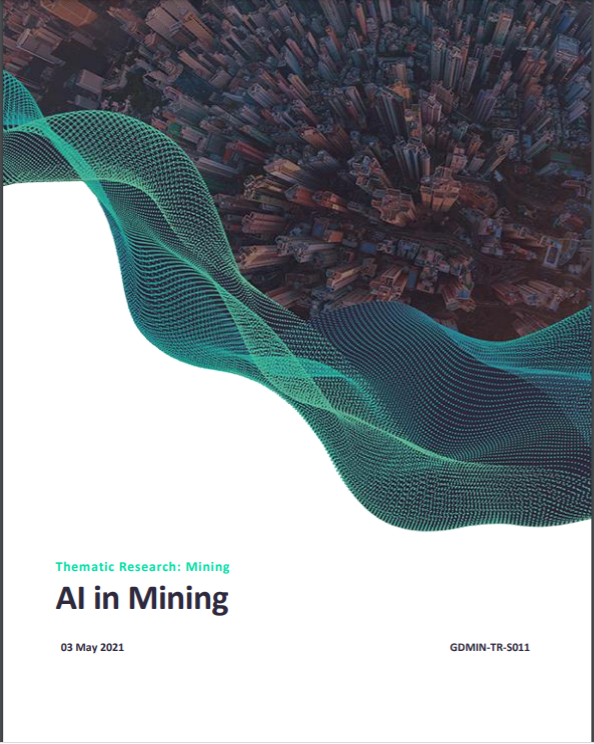 How is AI impacting the future of Mining?
The mining industry is under more pressure than ever to increase efficiency. There is also a strong focus on ensuring safety and sustainability within mines. AI can address many of these challenges and inefficiencies through several key technologies in the value chain, including computer vision, smart robots, data science, and machine learning. GlobalData's AI in Mining Thematic Research report provides you with an in-depth lens into the impact of artificial intelligence on the industry. We highlight both the challenges and opportunities associated with the innovative technology now, and in the future. Our report also covers:
Major players and companies
Market size and growth forecasts
Case studies
Sector scorecard
Mining firms are expected to spend $218m on AI platforms worldwide by 2024. This is up from $76m in 2019, representing a CAGR of 23.4%. Ensure your company is proactive in adapting strategies and processes to help you remain competitive. Download the full report to get ahead of the competition.
by GlobalData
Listed below are the key technology trends impacting the IoT theme, as identified by GlobalData.
Lack of global IoT security standards
The increase in the number of connected devices has significantly increased
potential points for cyberattacks and created a massive security gap. Current IoT ecosystems lack adequate security regulations to address this gap. IoT security encompasses a range of threat vectors that can be device-based, app-based, network-based, or data-based. The primary focus for IoT technology is endpoint security, which refers to the protection of connected devices, from a refrigerator to a manufacturing tool. The world needs a unified, global IoT security standard for pervasive IoT to become a reality.
Lack of global IoT communication standards
Currently, there are a plethora of IoT communication protocols (the technologies used to connect IoT devices to the internet) used across the world. The extensive array of communication protocols can lead to problems with interoperability between and within IoT ecosystems. There are currently no global IoT communication standards, making large-scale IoT deployment more complex than it needs to be. A unified IoT communication standard is required to realise the full potential of IoT.
5G
IoT use cases that require low latency, such as connected cars, predictive maintenance, and wearable tech in healthcare, will benefit the most from 5G. 5G's ultra-reliable, low-latency communication (URLLC) capacity and support for TSN (Time-Sensitive Networking) will be very important for IoT adoption.
Healthtech
The healthcare sector has long resisted the digital revolution, lagging far behind other industries. The Covid-19 pandemic has led to the rapid adoption of medical IoT technologies such as remote patient monitoring and medical robots, which has opened up vast digitalisation opportunities for IoT solution providers.
Artificial Intelligence of Things (AIoT)
Artificial intelligence (AI) technologies are often used to interpret and react to some of the human-to-machine and machine-to-machine data flows in real-time. The amalgamation of the two technologies, AI and IoT, has given rise to the concept of AIoT, which involves embedding AI technology into IoT components. Combining data collected by connected sensors and actuators with AI allows for reduced latency, increased privacy, and real-time intelligence at the edge. It also means that less data needs to be sent and stored on cloud servers.
Intelligent edge computing
Sensors will pop up everywhere as IoT technology grows, which will result in a huge increase in the amount of data collected. The processing power on most IoT devices, however, is limited so the data processing takes place in the cloud, in data centres that are typically far away from where the IoT devices that generate the sensor data.
Some of the data analytics functions are shifting to the edge of the network, closer to the source of data generation as IoT ecosystems become more complex to reduce latency and enable near-autonomous decision making when responding to sensor signals from IoT devices. This is especially important for time-critical use cases such as health monitoring devices or autonomous vehicles, where split-second reactions can save lives.
IoT as a Service (IoTaaS)
IoTaaS vendors provide various platforms to assist organisations with IoT deployment without the need for in-house expertise. The technology aims to make it easy for enterprises to deploy and manage their connected devices. It has become an accelerator for enterprise IoT adoption, especially in predictive maintenance, advanced automation, and condition monitoring. IoTaaS revenues are likely to grow dramatically as the world recovers from Covid-19.
Digital twins
Digital twins can help optimise IoT deployments for maximum efficiency and help IoT adopters figure out where things should go or how they operate before they are physically deployed. A digital twin is a software representation of physical assets and processes that allows an organisation to carry out 'what if' simulations. These simulations can be used to spot and avert problems proactively, help prevent downtime, and speed up the development of new products.
Wearables
Covid-19 driven changes in consumer behaviour including working from home, increased digital media consumption, and the popularity of virtual fitness workouts is driving the adoption of wearables and increasing consumer IoT adoption. Wearable technology vendors are integrating a range of health and fitness monitoring options into their devices, aided by advances in biometric sensor technologies.
Next-gen chips
The emphasis in chip design has shifted from a race to place more transistors onto a square millimetre of silicon to a focus on building microprocessors as systems made up of multiple components, each of which performs a specialised task. The pressure on the semiconductor industry to develop smaller, cheaper, and faster chips ratchets up as more and more sensors and microcontrollers are packed into the connected devices. The underlying semiconductor technology embedded within IoT devices needs to be cheaper, more compact, and consume less power for IoT to be pervasive.
Software defined networking (SDN)
SDN is an emerging architecture for data networks that allows software rather than hardware to control the network path along, which data packets flow. It is still under development, but, ultimately, it may replace internet protocol (IP) networking, a hardware standard, as the main standard governing the transmission mechanisms of the internet.
SDN will have a big impact on IoT ecosystems because it fundamentally changes who controls the data centre. SDN has been slow to take off, primarily because of cybersecurity concerns. SDN's open hardware standards threaten to commoditise networking and data centre hardware, which is still largely based on proprietary systems, making it easier for internet companies to programme data networks.
This is an edited extract from the report Thematic Research: Internet of Things (2021) produced by GlobalData Thematic Research.
Free Report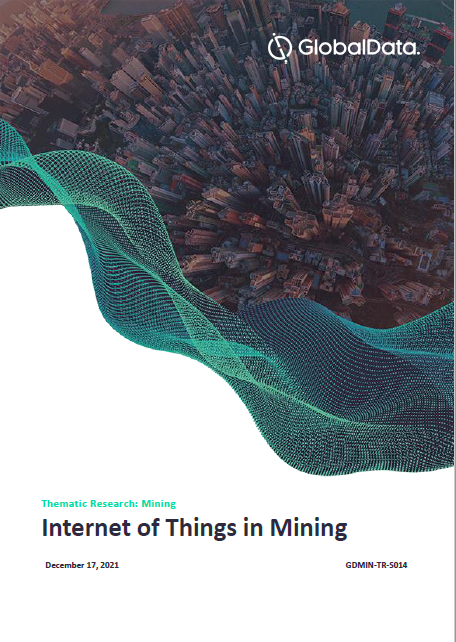 Determine the future strategies for IoT in Mining
IoT can be beneficial across the whole mining value chain, from prospecting to reclamation. The technology allows different assets and people to be monitored and accounted for across vast distances in hazardous conditions.
GlobalData's IoT in Mining Thematic Research report provides you with an in-depth lens into the impact of IoT on the industry. We highlight both the challenges and opportunities associated with the innovative technology now, and in the future. Our report also covers:
Major players and companies

 

Market size and growth forecasts

 

Case studies 

 

Sector scorecard

 
GlobalData predicts that the revenue from IoT in mining will grow to reach $1.9 billion by 2025, with a compound annual growth rate (CAGR) of 6.2% between 2020 and 2025. Ensure your company is proactive in adapting strategies and processes to help you remain competitive. 
Download the full report to get ahead of the competition
by GlobalData