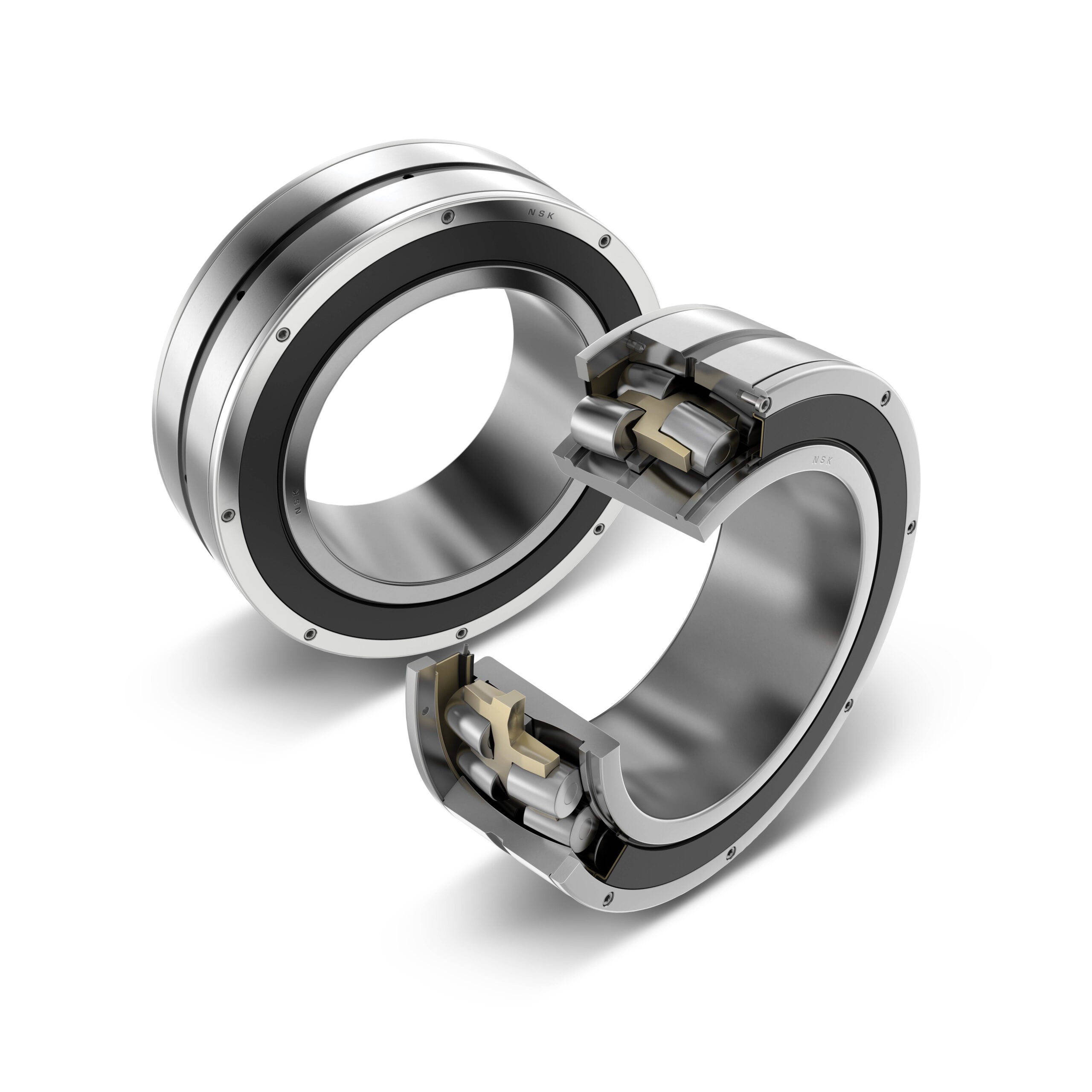 Mining Technology talks to NSK segment manager Jon Reisterer about the unique challenges posed by the mining industry and how NSK's Hi-TF bearings are changing the field.
Tell us about your experience in mining:
When I came out of school, I went into production right away in a coal mine. And as you can imagine, coal mining is some of the roughest conditions you can encounter.
I got full-on experience with how personnel work in these conditions, and how they take care of their equipment – from mobile equipment to conveyor belts.
It opened my eyes to a different side of how things are managed in a mining setting or in any heavy industry. At NSK, while we manufacture very clean technology – for example, bearings that go into medical equipment – we also develop super-tough bearings that go into heavy industrial and mining equipment.
With the industry being affected by COVID and ever-changing environmental issues, how has NSK adapted its solutions to meet these challenges?
The focus more than ever is on ease of maintenance and extended uptime. COVID has had an effect, but even leading up to that, the industry has been losing a lot of older professionals. So the extra expertise that used to be on-site isn't necessarily there now. What's needed now are solutions that can last longer, that require less hands-on equipment and fewer changeouts.
So, with NSK being able to gear our technologies toward extending the life of bearings, and reducing maintenance requirements, that's really in line with what the industry needs today. In the same sense, we've added a condition monitoring arm to our business, which helps customers monitor their mine sites better – without the need for experienced personnel to observe each piece of equipment all the time. That reliance on experienced personnel is really how the industry had been shaped over the last many years: they can walk by a piece of equipment and know by the sound of it if it is going to fail next week, whereas now, there are folks that are not only new to the actual operation, but new to mining in general – so this poses real challenges for the industry.
And going forward, you'll see new solutions to help mine sites manage these challenges. You start looking at mobile equipment and underground manufacturers, and see you can run your whole load and haul operation from a control room. One person controls four different pieces of equipment and doesn't even have to go underground to do so. I mean, that's where this industry is going. How do you get by with less foot power, less manpower, at these places?

Tell us more about NSK's tough steel bearings for mining applications.
For mining-specific applications, we've created what we call our Hi-TF Tough Steel, which is heat-treated steel with a different material configuration. Hi-TF Tough Steel lasts longer in contaminated or marginally lubricated environments, which is integral when it comes to mining. When contamination gets into a bearing, no matter how well it's sealed, it will dent the raceways and create sharp peaks. As the rolling elements continue to roll over them, it flakes them off, creating an increasingly larger pothole and causing bearings to fail.
All the material that gets wiped off becomes new contamination. What Hi-TF Tough Steel does is allow those peaks to be more rounded off and not as sharp. When those rolling elements roll across it, it's not chipping away that same amount of material, thereby reducing propagation and extending the service life of the bearing.
We first started running these bearings in iron ore mines in Australia. Historically, the bearings there only lasted six months because the mine site was just full of Iron ore and contaminants. At each of the locations where we put in Hi-TF Tough Steel bearings we saw immediate benefits with bearing life extended up to 36-plus months.
We brought that to our Americas team and we've been trialling these for the last many years in a lot of different environments such as coal and limestone facilities, getting some real-life data. We're seeing anywhere from six to ten times the life of traditional bearings, so it's a great technology to be promoting.
How do NSK's bearings work in different mine sites?
It's interesting because if you go to any mine site, the mentality is always 'my material is tougher', you know, or 'we do it differently here' – that argument is the same no matter where you go: You can go to a coal mine, and they'll say "iron ore, that's nothing – we have coal dust, which tears the bearings up".
In the US, specifically, we have a few trials at coal mines and we extended life from six months to over six years at several sites. It works well with coal dust, as well as iron ore, as we've seen in Australia, but we have several other areas in our Americas business unit, especially in South America where our Latin America team has been introducing these to the copper, gold and silver mining environments, as well as limestone.
How does NSK try to exceed client expectations?
When we go to the site, our team is always asking questions such as 'what is causing issues?', 'Is there somewhere you're always sending the maintenance team to?'. Or we're looking for areas that are hard to access – it's just a matter of walking through the mine with the team and just looking at things and saying, 'we've had experience with this application with several other sister companies, or we know of mine sites that they've had this issue, are you having the same issue?'
We're looking for some good feedback from our customers. Most end-users may not be aware that there is a new technology out there, so our team has been trying to introduce it in areas where we can help improve things. Just because something has always been an issue doesn't mean that it must continue to be that way. So that's where we're looking to help.
We have made a technology that's strong for this industry. Our team is working hard on acquiring all these data points and we're willing to work with the customer to create a trial, where customers can buy our bearings if they meet their expectations.
We help document the savings between the cost of the bearing and the cost saved from minimal maintenance, as well as demonstrate the benefits to not only on-site personnel but to upper management, as they show what they're doing to reduce costs and improve efficiencies on site.
Tell us more about your seals and bearings:
What makes our seals unique are three factors: one, you can take it and drop it in for an open spherical, so you don't have to do any modifications to your housing. Second, is that our seal is removable, which is very important because we promote our ability to drive up and take clearance out of the spherical as being the proper way to install a bearing and have it last the maximum amount of life. And third, what truly sets us apart, is that all our ISO spherical seals feature Hi-TF material.
The reason why we did that: Hi-TF also increases the overall load rating, so we have the load rating equivalent, the ISO dimensions equivalent, and a seal that's removable for the proper installation practices. With Hi-TF being proprietary to NSK, we have the ability to provide something unique to the industry that we feel is going to be a game-changer.