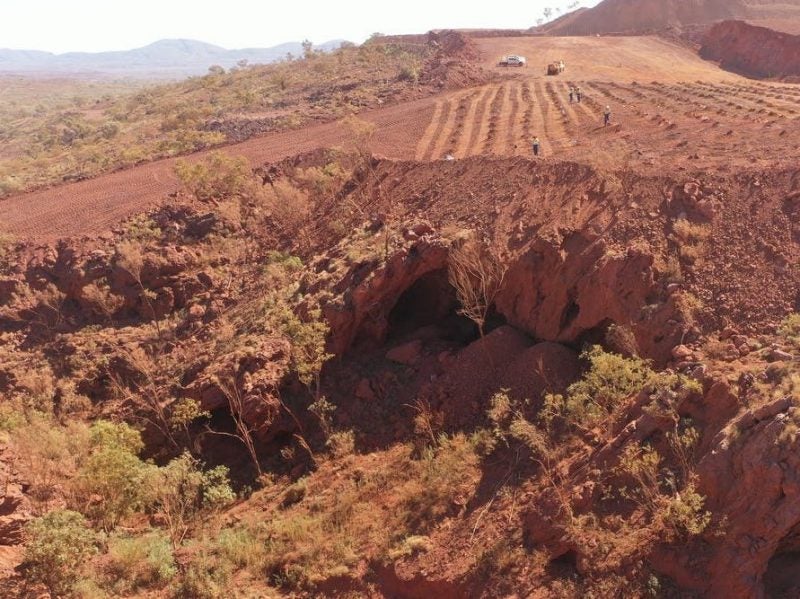 Western Australia (WA) will overturn the law that aims to protect Aboriginal cultural heritage, designed to prevent a repeat of the destruction caused to the 46,000-year-old Juukan Gorge site by Anglo-Australian mining company Rio Tinto.  
The Aboriginal Cultural Heritage Act came into force on 1 July and faced widespread opposition by farmers and landowners. The landowners and farmers claim that the 2021 regulations were costly.
"Every new farming activity that we undertook would require a new heritage survey," CEO of WAFarmers Trevor Whittington told Reuters.  
WA's premier Roger Cook said on Tuesday that the new law had proven too complex, and the state government will scrap it and restore and amend a 1972 law to ensure the protection of important sites.  
The Juukan Gorge ancient rock shelters were one of the earliest known locations inhabited by Australia's indigenous people and showed a link to habitation more than 46,000 years ago. The destruction of the rock shelters for Rio Tinto's iron ore mine caused a global uproar and eventually led to the resignation of Rio's chief executive, chair and senior executives.  
On his social media handle, Roger Cook said, "The Juukan Gorge tragedy in the Pilbara in early 2020 was a global embarrassment – and it was clear that we needed to prevent something similar ever happening again.
"Simple and effective" amendments to the Aboriginal Heritage Act 1972 would be enough, he said, adding that the amended old law would allow property owners to continue to operate their properties "just as they have for the past 50 years".
So, after serious consideration, consultation and community feedback, our Government is making the decision to repeal the Aboriginal cultural heritage laws and restore the original Aboriginal Heritage Act of 1972.

— Roger Cook (@RogerCookMLA) August 8, 2023
The Puutu Kunti Kurrama and Pinikura (PKKP) Aboriginal Corporation said it was devastated by the state government's decision. Even though the 2021 law was not perfect, it was an improvement to the 1972 regulations, the group said.  
"If the state government had listened to community feedback during the consultation phase, we would not be in this mess. Fix the guidelines, which are the biggest problem, not scrap the Act," PKKP Chairman Terry Drage said in a statement.
One of the key shortcomings of the 2021 act was that the Aboriginal groups had no right to veto and the ultimate decision over heritage destruction lay with a government minister. However, under the 1972 legislation in force until June 2023, miners or landowners could appeal a minister's decision, but indigenous groups could not.