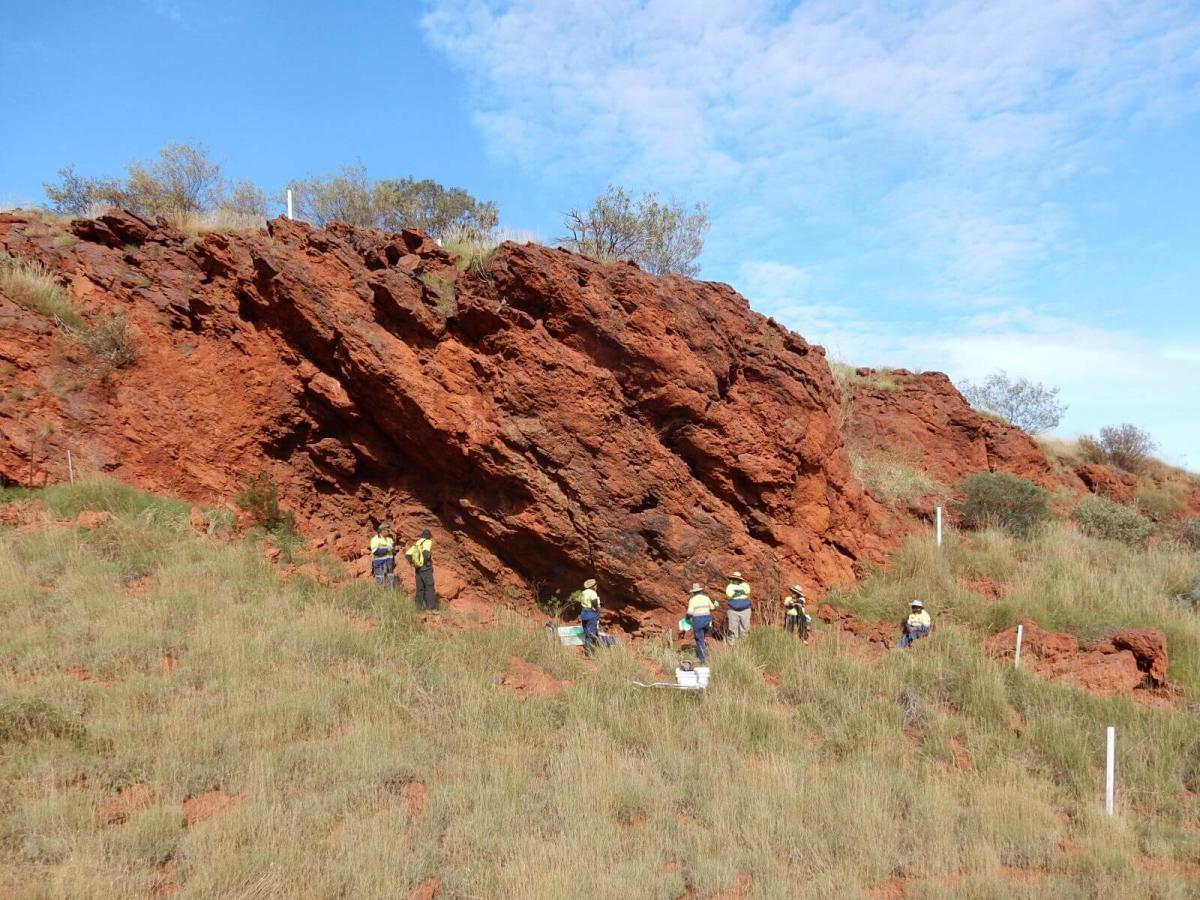 Work is under way to restore sacred land in Western Australia destroyed by Rio Tinto, according to an Aboriginal group whose ancestors inhabited the site for more than 46,000 years.
Rio Tinto has admitted that its destruction of the culturally significant rock shelters in Juukan Gorge in Western Australia was a 'breach of trust' placed in them by the traditional owners of the land, which constitutes a site of cultural heritage for local Puutu Kunti Kurrama people.
The destruction of the rock shelter for an iron ore mine resulted in a government inquiry and stronger legal protection for Indigenous groups and their lands in Australia, which included a review of the Native Title Act. It also led to the resignation of Rio Tinto's CEO, chairman and two senior executives in March 2021.
"The destruction of our most significant cultural heritage site should not have happened, and to ensure that we will never experience this senseless feeling of loss and devastation in the future, we are driven towards achieving a co-management process of Country with mining companies," chairperson of the Puutu Kunti Kurrama land committee Burchell Hayes said in a statement.
"We have already started to see minor aspects of the co-management model working at Juukan Gorge, through rehabilitation works of some of the surrounding areas," he continued.
"Co-management processes"
Last year, Rio Tinto signed a remedy agreement with the Puutu Kunti Kurrama and Pinikura Aboriginal Corporation, in accordance with the right to self-determination. It also agreed to create the Juukan Gorge Legacy Foundation to support the "cultural, social, educational and economic aspirations of the group", which is now working towards "a co-management process" with mining companies.
Jakob Stausholm, the company's new chief executive, said in a statement: "In the two years since the tragic destruction of the rock shelters at Juukan Gorge, on the land of the Puutu Kunti Kurrama and Pinikura people in Western Australia, we have been changing the way we work in every part of our business."
Burchell Hayes said this week that the remediation works are "starting to take shape", adding that "as Traditional Owners, the Puutu Kunti Kurrama people can co-exist with companies that wish to impact our traditional country, but the best path forward for these mining companies is stepping up to the co-management agreement". 
Fortescue Metals, which also mines on Puutu Kunti Kurrama land, said it is also working towards co-management with the group.
The Puutu Kunti Kurrama land committee noted that while laws in Western Australia now protect heritage sites, miners must gain free, prior and informed consent from local inhabitants.
Speaking to Mining Technology last month, Nina Fouilloux, community relations counsellor with Canadian mining company Agnico Eagle, emphasised the importance of Indigenous involvement in mining governance. 
To ensure the respect of local Indigenous communities, mining companies will "seek to construct thoughtful consultation plans… and abide by UN principles such as the act of obtaining "free, prior and informed consent" before beginning a project", Fouilloux claimed. They will "continue to negotiate and discuss with Indigenous communities throughout the life of mine and even after its closure", she added.