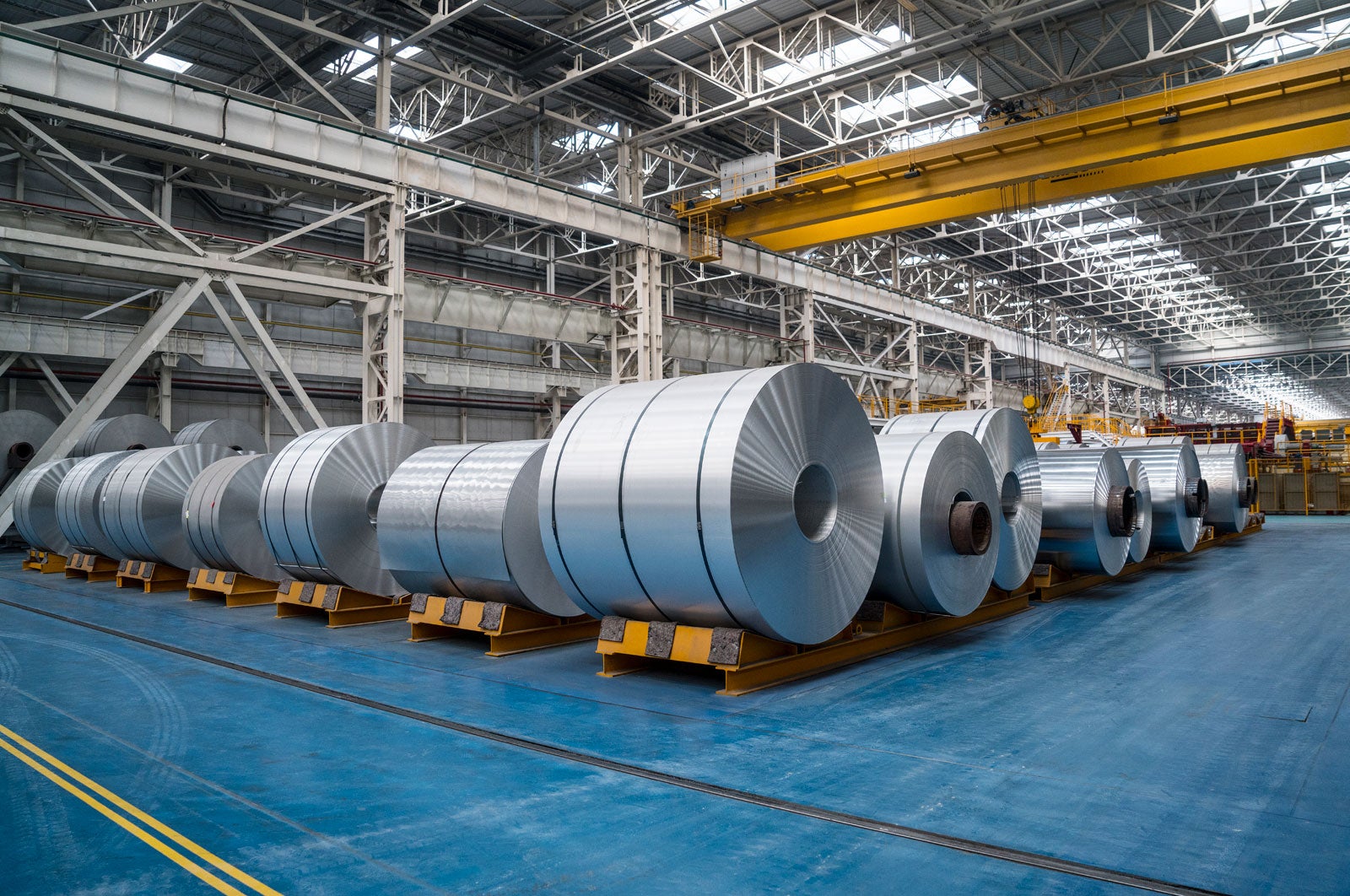 The price of aluminium has reached a 13-year high due to the deepening energy crisis, which has squeezed supplies of the metal. Aluminium rose as much as 2.8%, to $3,049 a ton, on the London Metal Exchange on Monday, the highest since July 2008, leading to broad gains among base metals.
A major cause of this price hike is the energy-intensive nature of aluminium production. Aluminium has the highest emissions per dollar intensity of any metal, at 10.2kg C02e/$, far outpacing steel at 5.3kg and zinc at 1.9kg.
Each tonne of aluminium takes around 14 megawatt-hours of power to produce, enough to run an average UK home for more than three years, making the industry the fifth-largest energy consumer globally. Therefore, with energy prices rising significantly, the cost of producing aluminium has also spiked.
Chinese production
Another cause of this price spike has been China's targeting of the metal to curb its overall industrial energy usage.
Aluminium production accounts for around 4% of China's total carbon emissions. To curb emission levels, Beijing has placed a hard cap on the future capacity, which promises to end years of over-expansion and raises the prospect of profound global deficits.
Additionally, a military coup in Guinea that occurred last month put further pressure on aluminium prices. Guinea has some of the world's largest bauxite reserves, used to produce aluminium oxide, and is one of China's major suppliers.
With its production under pressure and demand booming, the country has been importing ever-greater quantities of primary metal. With China likely to continue importing huge volumes of aluminium next year, that could leave the rest of the world desperately short and raises the risk of a violent price spike.
Global demand
Global aluminium demand is expected to grow as demand for "green" technology increases. Car manufacturers will use more aluminium to make lighter cars, to be more fuel-efficient, while more aluminium electric wires will be needed to build offshore wind power stations.
Uday Patel, an analyst at Wood Mackenzie, stated: "On one side, the problem is the aluminium industry is not always very green; on the other side, you need aluminium to decarbonise your economy".