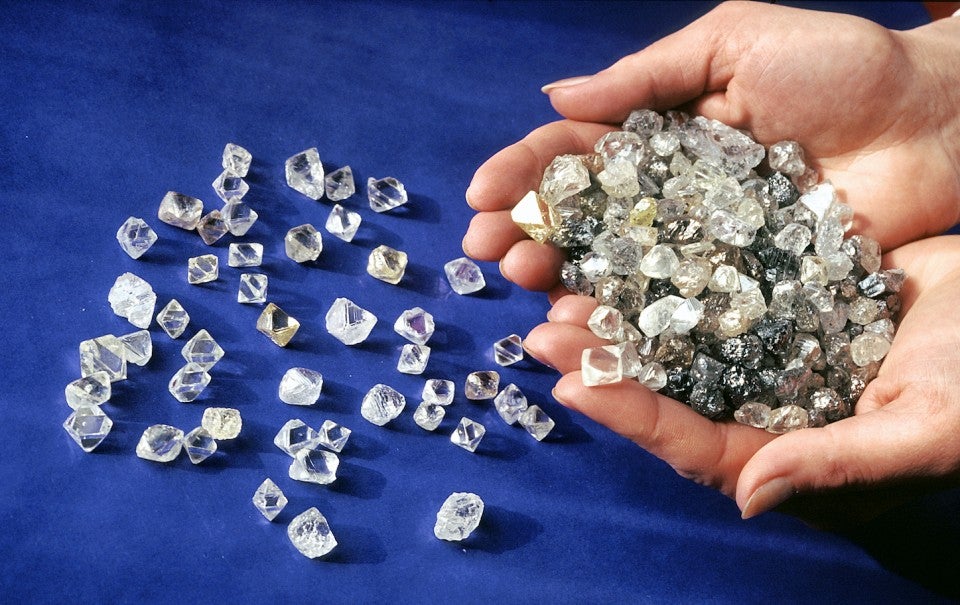 Rough diamonds producer ALROSA and technology company Everledger have introduced a Mini Program e-commerce solution on one of the largest social platforms WeChat to help Chinese retailers track the origin of diamonds.
The software enables the purchase of diamonds with full transparency of their origin, characteristics, and ownership history.
The WeChat Mini Program pilot will showcase diamonds from ALROSA, enabling traceability from mine to consumer. It will also be offered as a white label API for jewellery manufacturers and retailers in China who wish to provide consumers with more insightful stories about their products and brand, and to expand their e-commerce proposition.
ALROSA head of diamonds Pavel Vinikhin said "We are delighted to support this WeChat Mini Program with Everledger, as it reinforces our pursuit for sustainable mining and transparent supply chain information. Chinese consumers will be certain of the origin of their diamonds. We believe demonstrating full provenance of our diamonds on the most popular social media platform will help us to further strengthen our sales base in China."
The WeChat programme can be used on smartphones, where consumers can check an individual diamond's certificate information and purchase jewellery in the Mini Program using WeChat Pay. Users can also attest its ownership through the Everledger blockchain platform.
The product is the first one to capitalise on Everledger and their new investor Tencent, which develops and operates WeChat.
Everledger founder and CEO Leanne Kemp said: "This pioneering collaboration is exactly why we launched Everledger – and it shows how quickly we have deployed a solution in the Tencent ecosystem, since we sealed the series A investment."
"Our blockchain and IoT solutions will enable key stakeholders in the jewellery industry to bring secure and reputable information to consumers in China and beyond," she added.
The WeChat Mini Program pilot is being introduced a few months after Everledger launched version 2.0 of its diamond traceability blockchain platform, which is accessible by mobile devices.