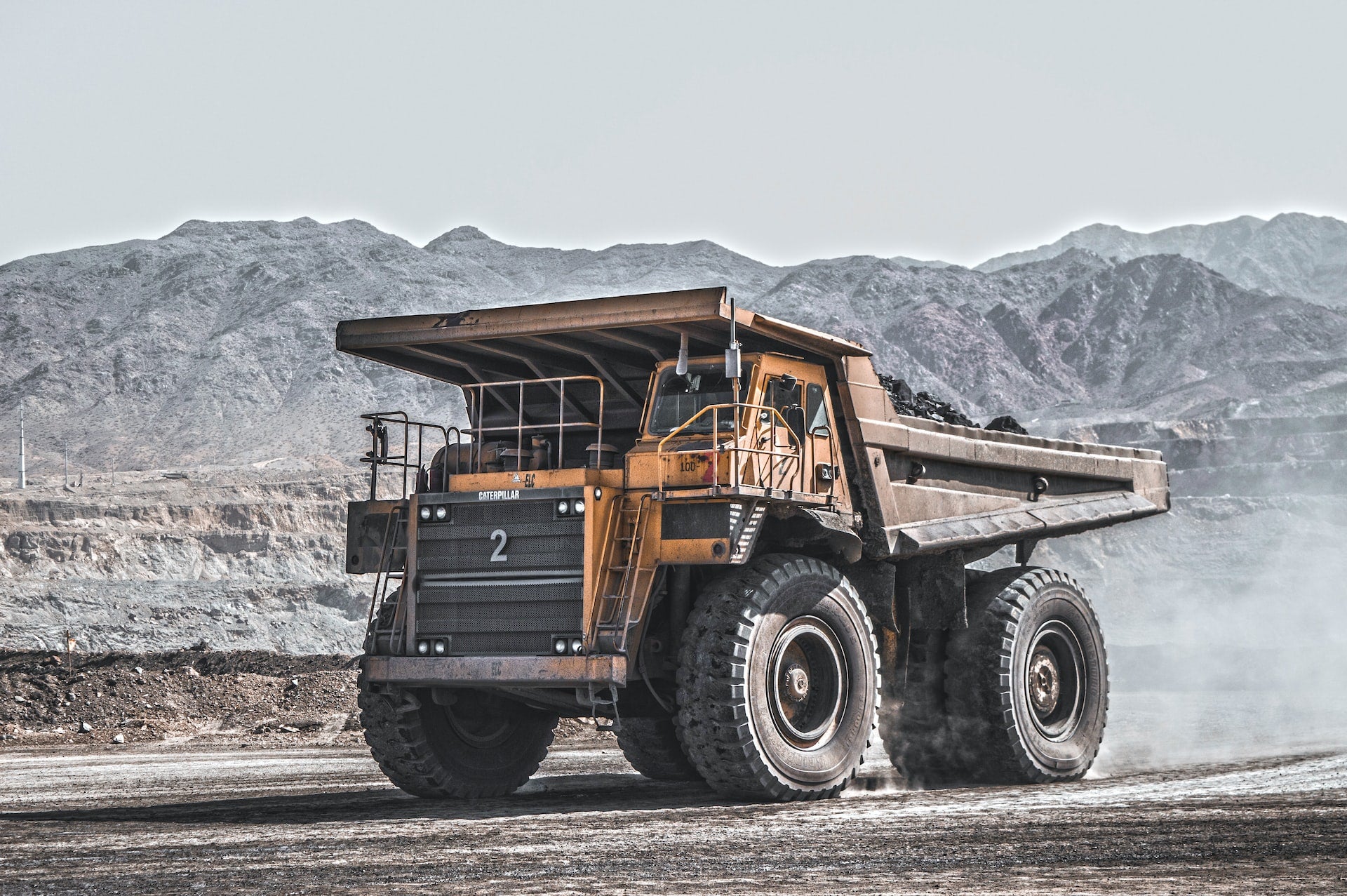 For years, China has dominated the rare earth minerals scene. Almost every analysis on the subject notes the world's dependency on China for raw materials used to make rare earth magnets and other related tech.
Yet China's near monopoly is giving the world jitters. Russia's invasion of Ukraine has highlighted the danger of monopolised supply chains and unpredictable regimes, and pushed many Western countries towards rethinking their mineral reliance on a single supplier.
Over the last three to four decades, almost all processing of rare earth elements has, at some point in the processing cycle, been funnelled through China. For some nations this implies supply risk, and so demand for alternate sources both from the mines and through separation of the individual elements has, and will continue to increase.
The result; diversification is coming fast. Companies seeing dollar signs are hedging on exploiting previously untapped territories, moves which could see high-risk, high-reward investments made in individual mining projects, and help shift the balance of power in the global mining sector as a whole.
Building redundancy
"Like food security and strategic oil reserves, nation states are becoming more aware of how much their economies rely on certain minerals," says Alex Walker, CEO, East Star Resources. The company is a UK-headquartered firm that has invested in new mining projects in Kazakhstan, and is one of the leading companies in Western attempts to diversify mineral supply.
"Rare earth elements are critical for electric vehicles and high-tech devices like high performance magnets for wind turbines," Walker continues.
How well do you really know your competitors?
Access the most comprehensive Company Profiles on the market, powered by GlobalData. Save hours of research. Gain competitive edge.
Company Profile – free sample
Thank you!
Your download email will arrive shortly
Not ready to buy yet? Download a free sample
We are confident about the unique quality of our Company Profiles. However, we want you to make the most beneficial decision for your business, so we offer a free sample that you can download by submitting the below form
By GlobalData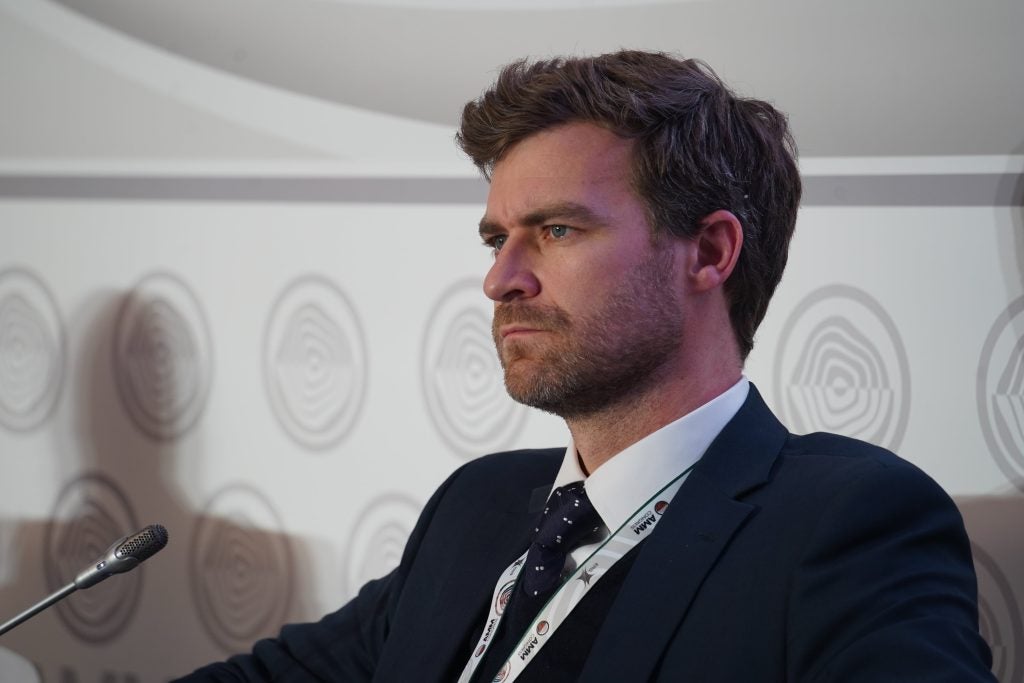 "China's current market dominance in supply of these minerals has in the past created significant supply risk and price volatility; it therefore behoves nation states to build redundancy into these supply chains."
Further, Walker argues that the demand and supply imbalance itself poses a threat in access to these minerals. He believes increasing supply from diverse sources ensures that manufacturing bases and infrastructure programmes are not impeded by a single event, be that logistical blockages, weather affecting mine supply, or political bargaining.
Political will to cash in
The most critical thing to understand about mining in Kazakhstan, says Walker, is the country's political will to develop its mining and exploration industry, particularly along the lines of Western countries, which could make the sector more attractive to foreign investors.
"Kazakhstan is significantly endowed with untapped mineral wealth and is about to undergo a new renaissance of discoveries and developments.
"The Mineral Code of Kazakhstan was changed in 2018 to resemble that of Western Australia's and continual reviews are being undertaken, but the changes have already enticed some major mining companies and we expect to see more soon.
"Although it has had many decades of underinvestment, the mining history of Kazakhstan also means there is significant infrastructure, expertise and understanding at the local level."
This means that in practical terms, companies like East Star can spend capital to achieve results and build value quickly. "We have demonstrated this in 2022 by achieving a significant exploration programme across four project areas," Walker argues.
"For a company of East Star's size to achieve so much in its first year of operations is a testament to the people and system in Kazakhstan. It also has some of the lowest power costs in the world making it one of the lowest cost places to move 'dirt'."
The World Bank agrees, saying since the 2000s, Kazakhstan has seen impressive economic growth driven by the first generation of market-oriented reforms and abundant mineral resources extraction.
But the group also cites flaws with this approach, namely th vulnerabilities and unevenness in the country's development model, growing inequality and weaknesses caused by the resource-based and state-led growth model. These challenges are not unique to Kazakhstan by any means, but are becoming more pressing around the world as miners look to new regions for new projects.
The outlook beyond Kazakhstan
"There are various places in the world which are emerging as new rare earth hotspots – Australia and the USA being among them," says Walker, who notes that regions beyond those usually developed by wealthy Western companies, such as Kazakhstan, offer advantages over these more established areas.
"East Star's focus is on Kazakhstan as we believe there is more than enough opportunity here. Importantly Kazakhstan has a history of extracting and producing separated rare earth elements, which is an achievement only a handful of countries can claim.
"As more money is spent exploring, Kazakhstan can restart the facilities and already retains much of the expertise to take these projects all the way to final product."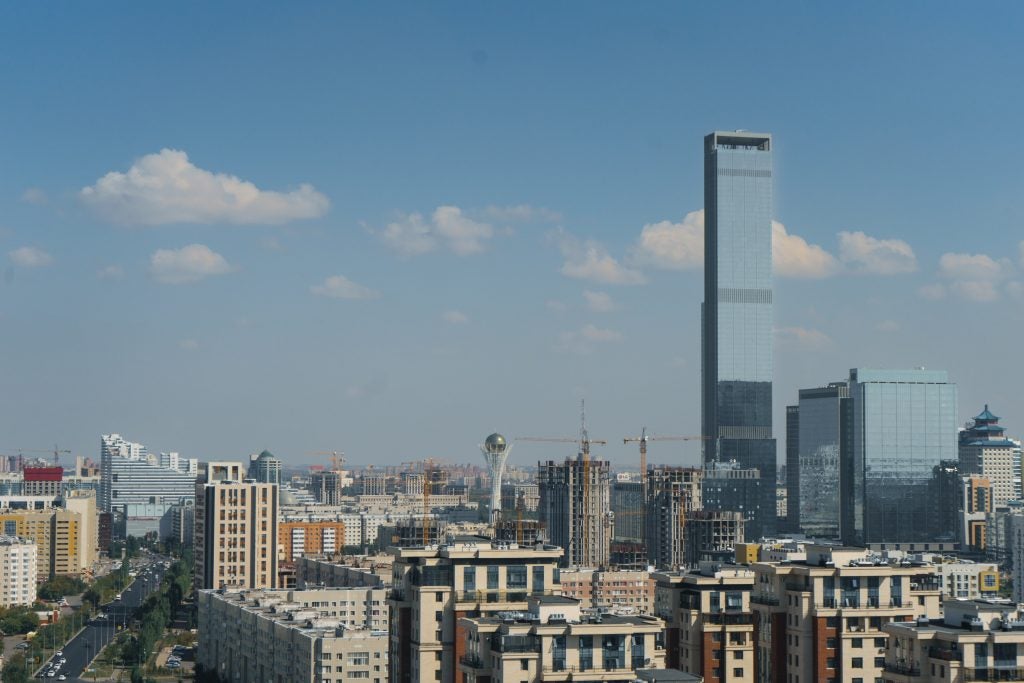 Walker elaborates that the global rare earth market was worth over $7bn in 2021 and is expected to more than double to 2030. This, he thinks, will primarily be due to the increasing usage of such elements in the manufacture of wind turbines and electric vehicles.
"Few areas of the new global energy economy are as dynamic as electric vehicles. The success of the sector in setting new sales records is extremely encouraging, but there is no room for complacency," said International Energy Agency Executive Director Fatih Birol.
So, the outlook is for exponentially growing demand for minerals for electric vehicles, while additional development of more complex alloys in consumer electronics, aerospace, and other industries are also expected to aid demand.
East Star's extraction status as it stands
Walker says East Star currently has a 19,962-tonne deposit of contained Total Rare Earth Oxides (TREO) based on a 1994 resource model, with significant potential for regional expansion.
The company is currently working to confirm historical grades, width, and extent of the mineralisation, and undertake metallurgical test work to ascertain future processability.
If the results prove positive, East Star can launch straight into a dual strategy of resource and exploration drilling in 2023 with a longer-term goal of extraction and supply of rare earth elements.
"The trend in rare earth exploration is increasingly towards the more economically extractable ion adsorption clay (IAC) hosted deposits which are rarely found outside of south China," Walker expands.
"True IAC deposits offer advantages to the more commonly occurring hard rock deposits, where the rare earths are mostly hosted in complex mineral associations leading to intricate and often expensive metallurgical processing routes.
"IACs are typically shallow, with soft clay, lowering the need for high stripping ratios, crushing or grinding, which lowers the capex and opex as well as the environmental footprint due to lower power requirements. Further advantages include negligible radioactivity and a high value basket of products."
New markets and futureproofing rare earth
Of course, establishing a large-scale industrial sector in a new country in a relatively short space of time brings a range of logistical challenges, but Walker is optimistic about the future of rare earths. He argues that the growing use of magnets for low friction transport and wind turbines, plus other alloys increasing the efficiency of electronic devices such as smartphones, laptops, televisions, and computers will continue to grow the markets for these minerals, helping to offset some of the concerns associated with building new supply chains.
"Kazakhstan recently signed a memorandum of understanding to supply the EU with critical minerals," he says. "There is little detail to this agreement at this stage, however, it reiterates the point that Kazakhstan has the space, mineral wealth and political will to develop these deposits where Europe does not.
"Europe does have the demand, however, and so we hope and expect to see strong technical and financial support from European Governments and institutions to Kazakhstan projects in the coming years where project technical validity can be demonstrated."
The IEA says a typical electric car requires six times the mineral inputs of a conventional car and an onshore wind plant requires nine times more mineral resources than a gas-fired plant.
And, since 2010, the average amount of minerals needed for a new unit of power generation capacity has increased by 50% as the share of renewables in new investment has risen.
It's shaping up promisingly for Kazakhstan. The holy grail of supply resilience, spiking demand and sustainability make the country's future rich with promise.