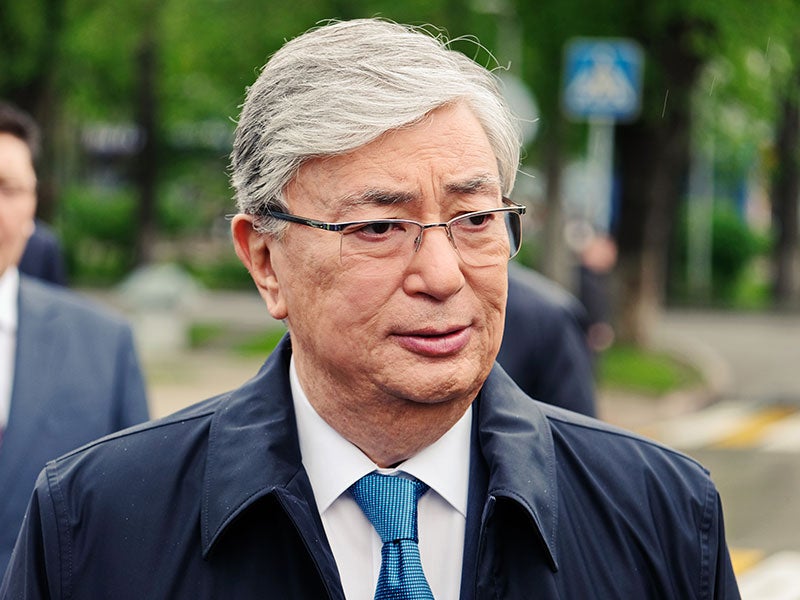 On Tuesday, Kazakhstan President Kassym-Jomart Tokayev ordered his government to levy higher taxes on mining companies within Kazakhstan. In a speech to parliament, Tokayev stated: "The income of firms in the mining sector has grown against the backdrop of higher prices for raw materials."
The boom in income for miners came after prices of industrial metals surged in the last year. The Central Asian state holds vast mineral reserves, possessing 30% of the world's chrome ore reserves, 25% of manganese ore, 10% of iron ore, 5.5% of copper, 10% of lead, and 13% of zinc, according to official estimates.
The mining industry within the country is predominantly focused on the extraction and export of raw materials. Estimates are that 80% of mining products are exported from the country, representing 20% of the country's total exports.
In his speech to parliament, the Kazakhstan President offered large incentives for mining companies in return for the increase in taxes. He stated: "I am ordering the government to come up with a plan (to bring) additional revenues to the budget. In exchange, we can provide large incentives for the exploration and development of new deposits for large mining and other companies."
However, he did not provide any additional details on the incentives provided to mining firms or when the government would introduce the measures.
A backdrop of unrest
This decision also comes under the backdrop of severe unrest in the Central Asian state. Protests began on 2 January after a sudden increase in the cost of liquefied gas, fuelling protests across the country.
In response, Tokayev declared a state of emergency, and with support from Russian troops, the protests were crushed, leading to the deaths of 164 people.
A result of the unrest was a spike in uranium prices. Kazakhstan has the world's second most significant uranium reserves behind Australia, accounting for 40% of the world's output.
However, despite the increase, analysts have argued that the current crisis is "just likely to create minor discomfort rather than anything else", since the majority of the country's mines are situated in remote areas of its southern Turkestan region, which is largely unaffected by ongoing protests and clashes within the country.