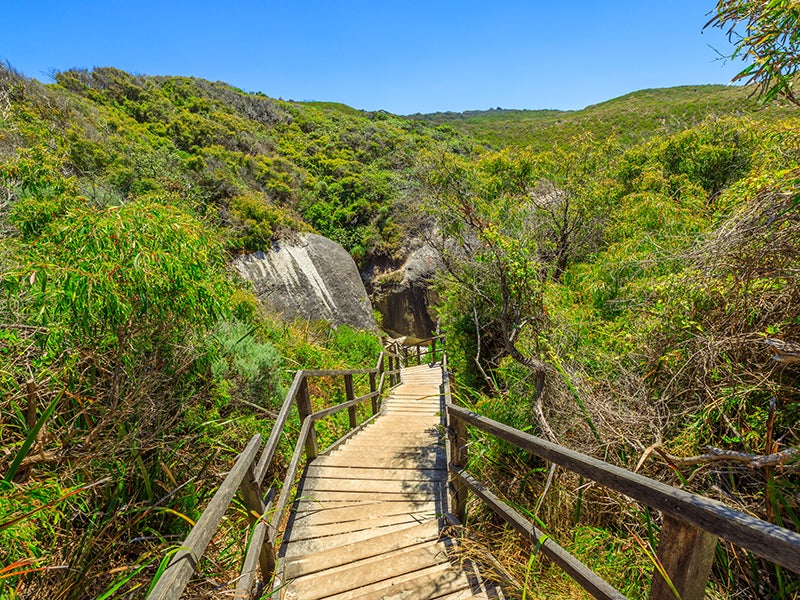 In May 2021, a new mining company applied for an exploration licence within striking distance of the Williams Bay National Park in Western Australia.
United Funds, formed in late 2020, was believed to be searching for lithium following the discovery of the Julimar deposit, one of the more exciting discoveries of recent years. Boasting around 330 million tonnes of nickel, copper and platinum group elements (PGE), the deposit triggered a wave of interest in potential new deposits in Western Australia, and United Funds was just one company eager to head west.
However, further details about the company and its intentions remained nigh on impossible to discover, casting doubts over the project. The work was also hugely unpopular with local people, whose objections led to the withdrawal of the mining application altogether. With local opposition so strong, and permitting legislation thrust under the microscope, could the incident inform potential legislative improvements in Australia?
Application and withdrawal
The chain of events, at least, is relatively clear. United Funds applied for an exploration licence – which differs significantly from a mining licence – but withdrew its request in March this year, in light of what various media outlets call "community opposition".
The outlets cite a petition signed by more than 10,000 people who opposed the application to explore an area between Shadforth and Parryville, close to tourism hotspots Greens Pool and Elephant Rocks.
United Funds is under no legal obligation to define a reason for withdrawing its exploration licence application. Indeed, a company applying for an exploration licence may search for any mineral; they are under no requirement to state what they are looking for, in this case potentially lithium. It is therefore reasonable to surmise no official explanation will be forthcoming for the halted exploration attempts, and difficult to assess what exactly the miner was interested in.
As the law stands, any individual impacted by an exploration licence application has the right of appeal in a Wardens Court, plus it is worth explaining an exploration licence does not entitle a company to mine a tenement. That requires a separate mining license, which is obtained through a multi-step approvals process.
The process remains tightly legislated, and sources close to the events have reported that it is not uncommon for exploration licence applications and mining licences to receive objections.
Yet this closed approach to exploration licencing is not necessary a bad thing. Michele Spencer, Department of Mines, Industry Regulation and Safety (DMIRS) acting executive director, geological survey and resource strategy, says that as a mining jurisdiction, one of Western Australia's key strengths is its enabling and robust legislative framework.
"From mineral exploration licences to rehabilitation and mine closure plans, Western Australia continues to emphasise the importance of robust regulation," says Spencer. "Regulatory frameworks are increasingly becoming the bedrock of investment attractiveness from an environmental, social and governance point of view.
"Western Australia's regulatory framework has been transitioning from prescriptive regulation towards an objective-based and risk-based regulatory system," she said.
Spencer said she is confident WA's existing resources-based legislation provides a solid foundation for the industry's future development.
"This approach puts the onus on resource companies to demonstrate they understand the hazards and risks of their operations," she continues. "The principles underpinning DMIRS' regulatory framework are efficiency and effectiveness, accountability, enforcement and engagement."
The limits of exploration
Spencer adds that WA's mineral exploration boom continued through 2021; with A$2.4bn ($2.8bn) being invested in the search for new resource discoveries. This was an increase of 34% on 2020 figures, and demonstrates the growing interest in new deposits in the area.
"Explorers have shown considerable interest in battery minerals such as lithium, cobalt and nickel, driven by the global transition to net-zero greenhouse gas emissions," says Spencer.
"The potential for further discoveries in new areas is highlighted by the 2020 find of the Julimar nickel, copper, PGE deposit, located 70km north east of Perth."
However, there are limits to the enthusiasm for exploration triggered by the Julimar discovery. On National Parks, Spenser explained that under WA legislation, mining – including exploration activities – cannot be carried out on various types of land tenure without the prior written consent of the Minister for Mines and Petroleum.
"Mining, including exploration activities, can only be carried out on 'class A' national parks with the approval of the minister for mines and petroleum subject to the agreement of the minister for environment.
"Additionally, no mining lease or general purpose lease can be granted on these lands without the approval of both houses of the Parliament of Western Australia."
The green lobby
This balance of exploration and protection is evident in much of Western Australia's mining industry, according to Catherine Spaggiari, a committee member of the Denmark Environment Centre (DEC).
"What I observed while working at the Geological Survey of Western Australia within DMIRS is that once an economic discovery is made there is a substantial process to follow before the site can be mined," says Spaggiari, who noted that her views are her own, and do not represent those of the DEC, or bodies such as CSIRO, the University of Western Australia nor DMIRS.
"This includes environmental approvals, cultural heritage consultations and approvals, logistics and infrastructure planning, compensation to landholders —if applicable – and community consultation. That said, there is always room for improvement in these processes and all are dependent on the robustness and oversight of various acts and legislations, mostly at the state level."
She elaborates that more rigorous assessment at the initial application stage for an exploration license would be welcome, particularly covering potential environmental degradation, loss of cultural heritage and impacts to landholders and communities, including potential impacts to their businesses.
"We would also like to see mining exclusion zones, with Denmark Shire being an example of an area that should be excluded from exploration and mining."
The DEC petition
In the wake of the Williams Bay incident, the DEC has petitioned Parliament for improvements to existing mining law. Among them, the petition argues regulations regarding objections to applications for mineral exploration licences are inadequate and unnecessarily difficult, and that the regulations should require notice to be given to all landholders and other stakeholders of their right to lodge an objection.
Spaggiari says there remains plenty more to do to protect wilderness areas. "I think people outside of the resources sector are just starting to learn about the complexities involved in the transition away from fossil fuels," she says.
"We can't change the locations of mineral deposits, including those yet to be found, but we can ensure protection of wilderness areas and their biodiversity and not justify sacrifice those because it has taken us so long to address climate change," Spaggiari continues. "Such areas are important carbon sinks, are intrinsically linked with our cultural heritage and are essential refuges for many threatened species of native birds and animals."
"The Gonneville deposit at Julimar is tier one and that of course has sparked significant exploration for other nickel-copper-PGE deposits in the region. In addition, the south-west hosts the Greenbushes lithium mine, one of the world's largest for this commodity."
Asked if public opinion is largely against extractive development, Spaggiari said: "I don't think so. People recognise that we need some mines to assist with the transition away from fossil fuels. But we need to be careful about where such mines are built and how they are managed."
The sense from commentators across the debate is United Funds' exploration withdrawal in Williams Bay might actually represent a good example of due diligence and practice.
Certainly locals weren't happy. But the law appears robust and both regulators and the green lobby appear aware more exploration will be coming. With a few potential tweaks, the law should be up to the job of providing valuable minerals for the net-zero transition while safeguarding parks too.