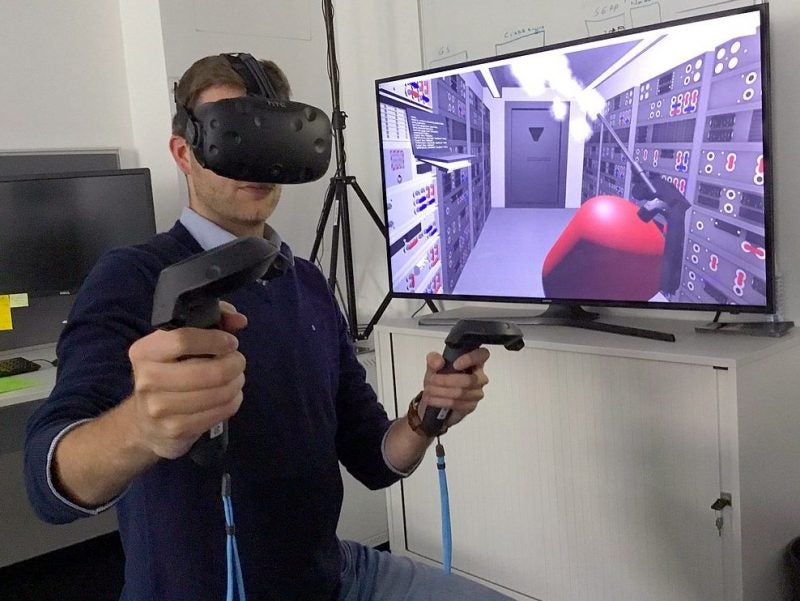 Early in 2020, NexTech and Romios Gold announced a joint project aimed at visualising core samples from underground exploration where a roughly cylindrical piece of subsurface material is being removed by a drill and brought to the surface for examination of its value and peculiar features.
As part of the partnership, NexTech uses its existing 3D augmented reality (AR) omnichannel services to help market Romios Gold's new exploration projects, bringing benefits for both companies.
While the development of these 3D AR samples is still in its production stage, the partners are hopeful that this innovation could open new possibilities for the global mining industry.
Why is digital 3D visualisation effective?
Omnichannel or web-based immersive features have recently become popular as a high tech approach to retail shopping, creating an exceptional shopper experience by demonstrating retail products in a realistic way, while customers browse from a desktop or a mobile device.
Such 3D and AR-enabled commerce tools allows shoppers to view products from multiple angles and virtually try items with no specific equipment or a mobile application, thus helping customers make the right choice.
NexTech are hoping to do much the same thing using their tested 3D and AR features to help revolutionise the way core samples are seen.
The technology is already advanced in retail and is quickly becoming mainstream with buyers and brands that use it either in-store or online, including Sephora, Lacoste, Topshop, Timberland, Ikea and Amazon.
Currently, Facebook is also working with Vertebrae, a successful 3D and AR commerce based in California, US, to help retailers develop AR features across its properties. Similarly, Google recently announced that 3D and AR product visualisations would soon be accessible in search results.
This commerce industry is estimated to reach about $120bn by 2022, according to Statista, and NexTech is already using an omnichannel AR SaaS platform called ARitize which has attracted customers such as Walther Arms, Wright Brothers, Mr. Steak, and Budweiser.
How can the 3D AR approach change core sample visualisation?
Evan Gappelberg, CEO of NexTech, says that the method they are developing doesn't physically take a long time as it is designed to turn a five-minute video with 360° footage of a drilling site into a 3D asset in just a couple of hours.
Thus, the technology can depict a number of otherwise cylindrical tubes containing rocks and minerals digitally, which Gappelberg describes as a "holographic version of a core sample" viewable on any web browser and any location.
He also highlights that one of the most important values the project brings is that digital core samples spare a lot of time and expensive travel as the digitalisation allows for them to be shown to potential investors "without having to jump on an airplane and travel halfway across the world." They also allow for any interested parties to see samples of the mined material even from hard-to-reach exploration sites, without physically going underground.
Furthermore, the project seem to be providing an affordable solution while bringing down the cost of 3D digitalisation. "Previously, to create a 3D asset you needed either lasers or very expensive scanning equipment. It took weeks and tens of thousands of dollars. Now, the cost is down to a few hundred dollars," Gappelberg adds.
The future potential of 3D core samples
This kind of project does not only make it easier for mining samples to be seen, but it also has the potential to change things for shareholders and future investments in mining projects by "bringing" core samples to the boardroom.
"I think it's important for the industry because while insiders might know what a core sample looks like or what is physically in the mine, investors don't. And letting everybody get a view of what the company's doing allows a better understanding, better knowledge, and ultimately that's going to lead to a stronger shareholder base, and more long term investors," Gappelberg ensures.
Although this first step of visualisation is now focussed solely on core samples, he expresses hopes that as the ambition of NexTech and Romios Gold grows, the partners could extend this vision to "showcasing a whole mine" in a 3D VR format in the near future.
With NexTech currently working to leverage its AR expertise, Gappelberg is confident that 3D core samples could become a new standard for the entire mining industry.
With this innovative incorporation of web-based immersive features into the mining industry, this partnership is moving one step closer to presenting a more digital future for exploration sites.